Khaldoun Baghdadi: Lawyer and human rights commissioner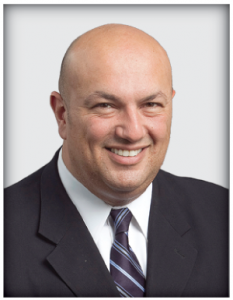 Khaldoun Baghdadi is a prominent Palestinian-American attorney and Chairman of the San Francisco Human Rights Commission.
Born in Amman, Jordan in 1973, Baghdadi grew up in Orange County, California. He was awarded a fellowship to study at Bir Zeit University in the West Bank while earning his undergraduate degree from UC Irvine.
Even though he is Palestinian, "when I first got to the West Bank, I was an American," Baghdadi recalls of his visit during college. "It's a very intense place, intense in everything. Intense in anger, fear, laughter. After a while, you realize it's a place that needs you."
Baghdadi went on to earn his law degree from UC Hastings College of the Law in 1997. While at Hastings, he was chosen for the 1996 Pacific Regional Championship Moot Court Team and served as the managing editor for the Hastings International and Comparative Law Review.
Currently, Baghdadi is a partner with Walkup, Melodia, Kelly, Wecht and Schoenberger, where he specializes in personal injury law.
Outside of the office, he serves on numerous boards and commission. In 2003, he was appointed by Mayor Willie Brown to the San Francisco Human Rights Commission. He was elected Chairman in 2006 - the first Palestinian American to hold the post. "I think it's tremendously significant role," Baghdadi says. "We are the city agency charged with enforcing anti-discrimination law, where you get to see intersection of government and people."
Baghdadi also sits on the board of directors of the Arab Cultural and Community Center, is a co-chair of the Bay Area Chapter of the Arab American Attorneys Association, and a member of the Lawyers' Committee for Civil Rights of the San Francisco Bay Area.
"I think it's critical for members of the Palestinian Diaspora to demonstrate that they can contribute to public service no matter where they are," he says. "We serve as ambassadors to Palestine, whether we like it or not."
The author of Apples and Oranges - The Supremacy Clause and the Determination of Self-Executing Treaties, Baghdadi has also been an Adjunct Professor of Law at Hastings.