New York State Assemblyman Dov Hikind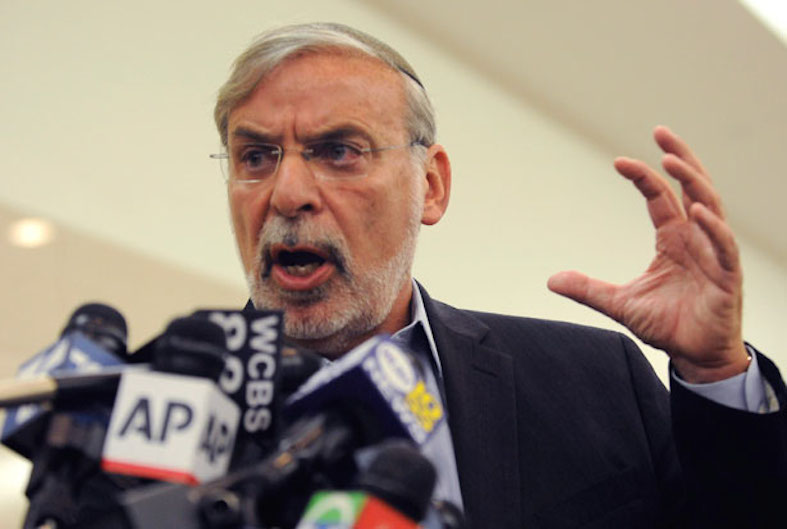 Involvement with the Jewish Defense League
Admiration for Meir Kahane
Support for Israel & Extremist Jewish Settlers
Hikind is a staunch supporter of Israel's settlement enterprise, which many experts consider the greatest obstacle to the realization of the two-state solution, the cornerstone of US and international efforts to make peace in the region for decades.
Hikind has taken many delegations of Americans to visit Israel and the occupied territories, part of a lobbying effort on behalf of the Israeli right-wing and settlement groups. In 2005, Hikind led "solidarity missions" to Gaza, ahead of Israeli Prime Minister Ariel Sharon's plan to withdraw 8000 Jewish settlers from the tiny occupied Palestinian territory.
In response to US President Barack Obama's 2009 call for a freeze on construction in Jewish settlements in the occupied Palestinian territories, Hikind encouraged Jews from the US and elsewhere to move to settlements, stating "We feel investing in the land of Israel [sic] is always a good idea." He also declared he was considering buying a home in occupied East Jerusalem himself. During the 2008 US presidential race, Hikind told the Jerusalem Post: "As a proud Jew, I will never support a candidate who is bad on Israel, even if he or she is good on all other issues important to me."
Hikind's wife, Shoshana, is the Executive Vice President of American Friends of Ateret Cohanim, an organization whose mission is to implant Jewish settlers into Palestinian neighborhoods of East Jerusalem, with the goal of Judaizing them and preventing Israel from relinquishing them for the creation of a Palestinian state.
In recent years, Ateret Cohanim followers have become more aggressive in their attempts to evict Palestinians from Jerusalem. In 2009, members forcibly took over a Palestinian-owned home in East Jerusalem after their legal claim to the property was rejected by an Israeli court. In January 2012, the website Tikun Olam reported that for at least the five previous years, students at the Ateret Cohanim yeshiva (religious school) had been selling sweatshirts that called for the destruction of the Dome of the Rock mosque, which sits atop the Haram al-Sharif complex in occupied East Jerusalem, one of the holiest sites in Islam.
In 2012, questions were raised about the legality of donations made by Hikind to Friends of Ateret Cohanim using money raised for his election campaigns.
Ties to US Anti-Muslims Extremists, Racial Profiling, Anti-Black Racism, & Homophobia​
In addition to his connections to the JDL and Kach, Hikind has ties to extremist anti-Muslim activists like Pamela Geller of the Atlas Shrugs website. In 2010, he spoke at a rally alongside Geller, criticizing President Obama's policies on the Middle East.
Following the 2005 terrorist attacks against public transit in London, Hikind advocated racially profiling Middle Eastern men on the NY subway, arguing: "Those responsible for the attacks on America, the 19 people involved in the World Trade Center dastardly act - and the London bombers - when we look at the list of the most-wanted people by the FBI in terms of terrorism, they fit a profile... They look a certain way, they are young, and they come from a certain part of the world."
Hikind is also known for holding homophobic views. An outspoken opponent of gay marriage, in 2007 he compared homosexuality to incest, stating: "If we authorize gay marriage in the state of New York, those who want to live and love incestuously will be five steps closer to achieving their goals as well."
Attempts to Supress Academic Freedom at NYC Schools