Key Players in the 2013 Israeli Election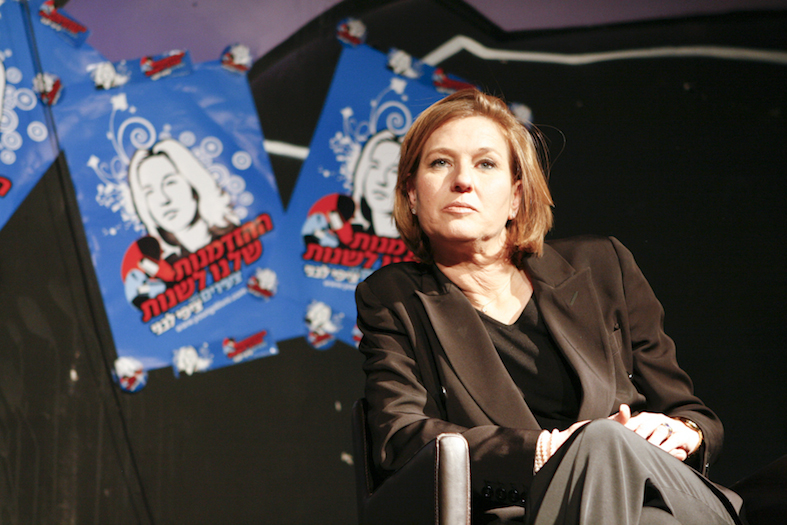 BENJAMIN NETANYAHU
Leader of the Likud party, Prime Minister in outgoing government
See here for more on Netanyahu and Likud
NAFTALI BENNETT
Leader of the Bayit Hayehudi (Jewish Home) party
The story of the election campaign has been the 40-year-old Bennett, the son of American immigrants and a former Netanyahu aide, and the rise of his new far right-wing Jewish Home party. With press reports indicating Jewish Home, which has taken support from the Likud-Beiteinu list, will be invited to join any new coalition led by Netanyahu, Bennett will likely play an important role in the next government. A government that includes Jewish Home would probably be even more pro-settlement and opposed to Palestinian statehood than Netanyahu's previous coalition, which human rights groups criticized as the most anti-democratic and racist in Israel's history.
Although Bennett is not a settler himself, he is strongly supportive of Israel's settlement enterprise and is a former head of the Judea and Samaria Settlement Council, the main political body representing Jewish settlers living in the occupied Palestinian territories. In January 2013, he told New Yorker magazine: "I will do everything in my power, forever, to fight against a Palestinian state being founded in the Land of Israel." Instead, Bennett has proposed annexing the 60% of the occupied West Bank known as Area C, where Israeli settlers live, and where Israel has full control according to the interim Oslo Accords. This would in effect make permanent the Bantustan-like arrangement Israel has created for Palestinians in the West Bank, which many observers, including senior Israeli political leaders, have described as a form of apartheid.
See here for more on Bennett and Jewish Home
YAIR LAPID
Leader of the Yesh Atid (There is a Future) party
Like Labor leader Yachimovich, Lapid is a former journalist and television personality, who entered politics in 2012 with the creation of the Yesh Atid party. And like Yachimovich, Lapid has run a campaign focused mostly on domestic issues, saying little about the Palestinians.
While Lapid says he supports the two-state solution, he has also said that large settlement blocs built on Palestinian land in the West Bank must be part of Israel in any peace agreement, and he opposes relinquishing Israeli control over occupied East Jerusalem, a prerequisite for the creation of any state acceptable to the Palestinians.
In January 2013, two days before the election, Lapid wrote on his Facebook page that he wanted to be "rid of" Arabs, stating: "I do not think that the Arabs want peace... What I want is not a new Middle East, but to be rid of them and put a tall fence between us and them." He added that his most important priority is "to maintain a Jewish majority in the Land of Israel." On Jerusalem, Lapid wrote, "The Palestinians must be brought to an understanding that Jerusalem will always remain under Israeli sovereignty and that there is no point for them in opening negotiations about Jerusalem."
If hardline right-wing parties don't do as well as most pollsters have predicted a more centrist alternative to Netanyahu's right-wing coalition bloc could be formed led by the Labor party. In this scenario, Lapid and Yesh Atid could be important players in the new government. Lapid has also indicated that he might join a coalition led by Netanyahu under certain conditions.
AVIGDOR LIEBERMAN
Leader of the Yisrael Beiteinu (Israel is Our Home) party, former Foreign Minister
In October 2012, the then-foreign minister united his Yisrael Beiteinu party with Netanyahu's Likud party to run on a single parliamentary list for the election. However, an indictment handed down in December charging the controversial Lieberman with fraud and breach of trust has thrown the future of this key player in the last government and any new right-wing coalition into doubt. Although he resigned from cabinet after being indicted and has suggested he will quit politics if convicted, he remains Yisrael Beiteinu leader and is running for a Knesset seat, and may still play a central role in the next government.
See here for more on Lieberman and Yisrael Beiteinu
YAIR SHAMIR
Deputy leader of the Yisrael Beiteinu party
Shamir, son of the late hardline Likud Prime Minister Yitzhak Shamir, is number two on the Yisrael Beiteinu list, appointed to that position by party boss Lieberman. With Lieberman suggesting he'll quit politics if convicted of the corruption charges he's facing, Shamir could become new leader of the party, which will be an important partner in a new Netanyahu government. In December 2012, Shamir spelled out his views on the Palestinians and the two-state solution in an op-ed entitled "Why I oppose a Palestinian state." In it, he declared: "We must remove the idea of a Palestinian state in our area from the Israeli agenda immediately if not sooner."
MOSHE FEIGLIN
Likud party candidate, 23rd on the joint Likud-Beiteinu list
Until recently, many considered the far right-wing settler Feiglin to be on the fringes of Netanyahu's Likud party. However the extremist faction he leads gained power in party primaries in November, and during the campaign the party establishment promoted his image in advertising to attract religious nationalist votes. Feiglin, who is 23rd on the joint Likud-Beiteinu list, appears certain to win a seat in the Knesset, where he may be a thorn in the side of Netanyahu, pushing him and Likud farther to the right and complicating efforts to portray a moderate image of the country internationally. Feiglin in government could also cause trouble for Netanyahu's already strained relations with the Obama administration, which Feiglin has harshly criticized. In an April 2010 op-ed in Maariv newspaper, Feiglin called US Vice President Joe Biden a "diseased leper" for criticizing Israeli settlement construction.
Opponents have accused Feiglin of being a racist and even a fascist, and of representing a dangerous extreme rightward drift in Israeli politics. In a 2004 interview with The New Yorker, Feiglin summed up his views on democracy and Arabs, stating:

'Why should non-Jews have a say in the policy of a Jewish state?

'For two thousand years, Jews dreamed of a Jewish state, not a democratic state. Democracy should serve the values of the state, not destroy them.

'You can't teach a monkey to speak and you can't teach an Arab to be democratic. You're dealing with a culture of thieves and robbers. Muhammad, their prophet, was a robber and a killer and a liar. The Arab destroys everything he touches.'

RABBI OVADIA YOSEF
Co-leader and Spiritual leader of the Shas party
On January 12, 2013, the influential religious and political leader known for a long history of racist and incendiary statements was hospitalized and diagnosed with a minor stroke. He was released after only a day, but at 92-years-old Yosef's age and health problems raise questions about the future of the ultra-Orthodox Shas party, which was an important part of Netanyahu's outgoing coalition.
See here for more on Yosef and Shas

ELI YISHAI
Co-leader of the Shas party, Interior Minister in outgoing government
If the powerful Shas spiritual leader Yosef retires or becomes incapacitated, Yishai would be among the leading candidates to take over the political leadership of the party. Yishai served as Shas leader prior to being appointed co-leader by Yosef alongside himself and another former leader, Aryeh Deri, who was sentenced to jail time in 2000 for taking bribes when he was Interior Minister. Like Yosef, Yishai has a history of racist and inflammatory comments about Palestinians and African migrants. During Israel's attack on Gaza in November 2012, he told an interviewer that the tiny coastal strip's civilian infrastructure should be destroyed, saying, "The goal of the operation is to send Gaza back to the Middle Ages, only then shall the land be quiet for forty years." In June 2012, Yishai told an interviewer that Israel "belongs to us, to the white man."

SHELLY YACHIMOVICH
Leader of the Labor party
Polls show the Labor party coming in second overall, with an estimated 17 seats, behind the governing Likud-Beiteinu list. If right-wing parties don't win as many seats as most analysts have predicted, it's possible a more centrist governing coalition could emerge, led by Labor and its leader Shelly Yachimovich.
Yachimovich's campaign has focused on economic issues while mostly avoiding discussion of the Palestinians. While officially supporting the two-state solution, during the campaign Yachimovich defended Israel's settlement enterprise, which many observers believe has already rendered the creation of a Palestinian state impossible. Although she's called for an immediate resumption of negotiations with the Palestinians, there's little to suggest she would have the political will to take the difficult steps necessary to reach a lasting peace agreement.
Yachimovich has said she won't join a coalition led by Netanyahu, which means she will likely be opposition leader in the new Knesset. However, if the polls are wrong and she manages to cobble together a larger coalition than Netanyahu's extreme right-wing bloc, she could become the next prime minister.
TZIPI LIVNI
Leader of the Hatnuah (The Movement) party
While the former member of Likud and head of Kadima's new party is only expected to win 7 or 8 seats in the new Knesset, the ex-foreign minister could play an important part in the formation and composition of the next government.
In early January, Livni met with Labor party leader Shelly Yachimovich and Yesh Atid leader Yair Lapid to discuss the possibility of forming a coalition to challenge Netanyahu's right-wing coalition bloc. Although most polls have predicted a win for Netanyahu, at least one late poll showed the more centrist bloc gaining ground. If this centrist bloc surprises with a stronger than expected showing, Livni could end up foreign minister or in a different senior post in a government headed by Yachimovich. Alternately, Livni has also suggested she could join a new coalition led by Netanyahu, even though she has sharply criticized his policies towards the Palestinians and dealings with the international community. In late December 2012 there were press reports that representatives of Netanyahu and Livni had discussed the possibility of her joining the next government as foreign minister. The reports were denied by both sides, but Livni, who is considered a moderate by many western leaders, might make an appealing coalition partner for Netanyahu, softening his government's image abroad, particularly with the future of current coalition partner and controversial former foreign minister, Avigdor Lieberman, in doubt following an indictment on corruption charges.
See here for more on Livni and Hatnuah
See here for the IMEU's complete backgrounder on the 2013 Israeli election