Expert Q&A: On the First Trump-Netanyahu Meeting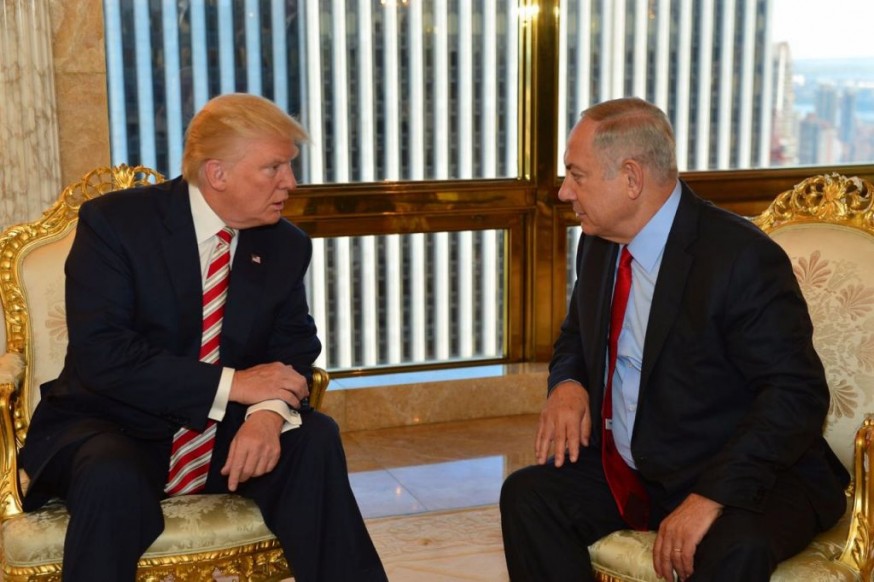 PHOTO: ​Kobi Gideon/GPO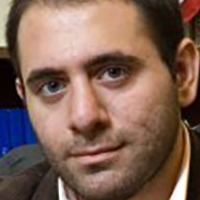 Yousef Munayyer, Executive Director of the US Campaign for Palestinian Rights, political analyst at the Arab Center of Washington, DC, and former executive director of the Jerusalem Fund and Palestine Center.
Q - On Wednesday, President Trump will welcome Israeli Prime Minister Benjamin Netanyahu to the White House for their first meeting since Trump was inaugurated. What, if anything, of substance do you think will come out of the meeting?
Yousef Munayyer - "It is doubtful that there will be much substance here save for any headlines President Trump may make by inadvertently blurting out something on sensitive issues on Israel/Palestine policy he is unprepared for, which seems to be pretty much all of them. Both leaders will be focused on the optics of this meeting which will be geared toward sending the message of a reset in the relationship.
"The most important part of the meeting will be behind closed doors where the two leaders will outline their agendas for their relationship moving forward. Netanyahu's primary goal is to manage the status quo of Israel's military occupation of Palestinian lands, which will be 50 years old in June, for as long as possible. It serves both his political and ideological goals. According to news reports, he seeks a White House that is refocused on Iran and away from the Palestinian issue. Trump may make comments about a desire to seek peace but an initial meeting is not likely the setting for outlining any policy shifts for achieving that goal."
Q - While campaigning for office, Trump first said he wanted to be seen as neutral on Palestine/Israel so he would be in position to negotiate a peace agreement. However, he quickly did an about face and aligned himself with Israel's extreme right and settler movement. Now that he's assumed power, he seems to have walked back a bit from his aggressive support for Israel, suggesting the US embassy to Israel won't be moved to Jerusalem anytime soon as he had pledged, and mildly criticizing the recent wave of announcements of new settlement building and passage of a bill by Israel's parliament legalizing under Israeli law dozens of so-called settlement "outposts" built on privately owned Palestinian land.
How do you interpret these mixed signals, and do you think a Trump administration will fundamentally change American policies in the region that are already heavily biased towards Israel?
YM - "Campaigning and governing are two very different things, as even this most unique administration is coming to discover. As President, he sits atop a massive bureaucratic apparatus focused on advancing American interests that does not lend itself well to Trump-paced change. It is not a surprise that as president, Trump has seemed to stabilize but this should not be understood as a business as usual approach to Israel/Palestine in Washington.
"At first glance, some of the White House's statements in recent days may seem, on their face, to be similar to the positions of previous American administrations, especially on settlements. Some are pointing to the George W. Bush administration's early policies on settlements. But it isn't 2002 anymore. Today's context is very different. The number of settlers in the West Bank has increased significantly over the last 15 years. There is an unprecedented decline in belief about the viability of a Palestinian state and there is global unity around the urgent need for action to stop Israeli settlement expansion.
"The region is in turmoil, the Arab states have deprioritized Palestine on their bilateral agendas, and the Israeli government is adamantly opposed to adhering with international law. George W. Bush engaged on the issue in part to provide regional political cover for the war in Iraq. Barring major changes in the region that would create an impetus for American engagement on Palestine/Israel, I would imagine Trump will aim to manage the problem rather than solve it. Netanyahu would like nothing more."
Q - According to recent media reports, Trump is considering taking an "outside-in" approach to Palestine/Israel, by focusing on making peace between Israel and Arab states like Saudi Arabia first while bypassing the Palestinians. The logic is that if Israel makes peace with other Arab states in the region it will increase pressure on the Palestinians to make further comprises to Israel than they already have.
Do you think this idea will get any traction?
YM - "This approach has been a Netanyahu preference for years; the aim is to use Iran as a wedge to split the Palestinians from Arab states in an effort to squeeze the Palestinians into accepting even less than the glorified bantustans they had been previously offered. This is based on the preposterous notion that Palestinians, a people dispersed in refugee camps and living under brutal half-century long military occupation, have not been subjected to enough pressure. Moreover, it ignores the fact that Palestinians have already made a major historic compromise by accepting an independent state on just 22% of historic Palestine, a compromise that Israel has never reciprocated.
"Proponents of this idea are also dangerously misguided and fail to properly grasp the internal and regional geopolitics in the Arab world. The relationship between the Arab states and Palestinians is a two-way street. Arab publics continue to view Israel and the United States with great distrust and embracing Israel would come at significant domestic political costs to Arab regimes already facing unprecedented internal strain and strife. It is an approach that is destined to fail unless its sole objective is to provide a framework for another 5-10 years of a 'peace process' for the sake of having a process. It kicks the can down the road, all while Israel will continue to build illegal settlements on Palestinian land and expand even further into the occupied West Bank."
Q – Trump has said on a number of occasions that he'd like to negotiate the "ultimate" peace deal between Israel and the Palestinians. At the same time, his closest advisors are staunch supporters of Israel's hard right and settlement enterprise, including son-in-law Jared Kushner, who Trump has named as point person for Middle East peace in his administration. Meanwhile, his nominee for ambassador to Israel is closely connected to the illegal Israeli settlement of Beit El, stands to the right of Netanyahu politically, and has compared dovish Jews to Nazi collaborators.
Do you think Trump has any shot of getting the two parties back to the negotiating table under any circumstances, and if so, do you think he has any chance at all of negotiating a peace agreement?
YM - "Trump might be an unusual president, but he is still president and the gravitas of the office continues to have significant leverage to convene the parties if he so desires. The question continues to be what he is willing to do to actually change the behavior of the parties, particularly the Israelis, which are physically changing the map and making the land-for-peace approach that underpins stated US policy impossible.
"Every US president faces the challenge of gaining the faith of the parties as an even-handed broker, particularly from the Palestinians, because of the United States' long-standing role as 'Israel's lawyer.' Overcoming that perception will be especially difficult for this administration because key players identified as being tasked with the Middle East peace portfolio, including Jared Kushner, David Friedman, and Jason Greenblatt, are all not just demonstrably aligned with the Israeli hard right, but have been financially and otherwise supportive of the Israeli settlement enterprise and in some cases outspoken opponents of a two-state solution which has been stated US policy for decades. It is hard to see how Washington would get the Palestinians, short of strong-arming them, to engage in any sort of Washington-mediated process.
"Barring a significant and radical change in the Israeli government, one which this American administration neither seeks nor will encourage, it is impossible to see how peace can be achieved. The absence of peace, the steadfast intransigence of an Israeli right-wing government, and the unending denial of basic Palestinian rights will continue to fuel the growing civil society effort to bring pressure on Israel through boycotts, divestment and sanctions (BDS)."
Q - Here in the US, Israel had already become a partisan political issue, with Netanyahu working repeatedly to undermine and sabotage President Obama over the past eight years, while increasingly aligning his Likud party with the Republicans. According to a recent Pew poll, for the first time ever the percentage Democrats who sympathize with the Palestinians is about equal to the number who sympathize with Israel, while liberal Democrats side with the Palestinians much more strongly (38% versus 26% who side with Israel). And in December, the Brookings Institution released a poll showing that 60% of Democrats (and 46% of all Americans) would support sanctions or stronger action against Israel over settlement construction.
Given the affinity and worldviews that Trump and Netanyahu share and the highly polarized political environment in the US right now, do you see this partisan gap on Israel/Palestine continuing to expand?
YM - "Absolutely. It is the culmination of a long evolving process. America has been changing for years, transitioning toward becoming a more inclusive place for people of various identities and backgrounds. There is of course a long way to go, but overall this is a change toward inclusion and true equality for all.
"What defines Americaness? To some, the answer to this question is about race and religion. To others, and I believe it is a majority of people, Americaness is about subscribing to a set of ideals that emphasize freedom, justice and equality for all peoples. The ethos of Trumpism and Zionism line up very much with the former group of respondents.
"Think for a moment about the famous Woody Guthrie song 'This Land Was Made for You and Me' which has been sung at protests around the country in recent weeks. This is anathema for Trumpists and Zionists alike, whose refrain would be 'this land was made for me not you.' Among Zionists, the right has unabashedly embraced this while the left has tried to mitigate its incompatibility with liberal values. But the political context in the United States and Israel today have made it such that this delicate balancing act so-called liberal Zionists have attempted for years has become impossible. Increasingly this alignment is crystallizing in easy to grasp ways, including for people who may not have been previously involved or aware of the struggle for Palestine rights. More than ever before, people understand that it is time to choose a side, and they want to be on the right side of history."
Q - In a similar vein, ties between Palestinians and communities of color and other marginalized people in the US have been growing for a while now, as they realize that they share much in common in their struggles against racist systems and state-sanctioned violence. Support for the grassroots boycott, divestment, and sanctions movement for Palestinian rights has been growing steadily in the US in recent years, and many Americans are currently using their own forms of BDS to safeguard their rights and those of others in light of the threats posed by Trump's administration.
Do you think this alliance between oppressed and marginalized peoples in the US and Israel will continue to take root, and if so, how do you think it will take shape?
YM - "While in the past decade, boycott, divestment and sanctions have been increasingly identified with the struggle for Palestinian rights, the reality is that Palestinians did not invent these tactics. Rather, they have a long and rich history of being deployed by agents for social justice and change throughout history. These are by nature civil society tactics, which means they are likely to be deployed by communities whose causes are not backed by the state.
"It is only natural then that you see an alignment growing of various actors employing these tactics who want to see progressive change in policies on a range of issues including the rights of Palestinians, but also racial justice and gender equality in the US, environmental justice, economic justice, and so on. What has been noticeable in recent years is the proliferation of the use of these tactics across movements at the same time. This is propelled by a growing demand for accountability at all levels down to the individual. Increasingly, people are asking, what can I do in my community to create positive change? As they do, they know Palestinian rights advocates have been asking this same question alongside them."