5 Questions for AIPAC Policy Conference 2012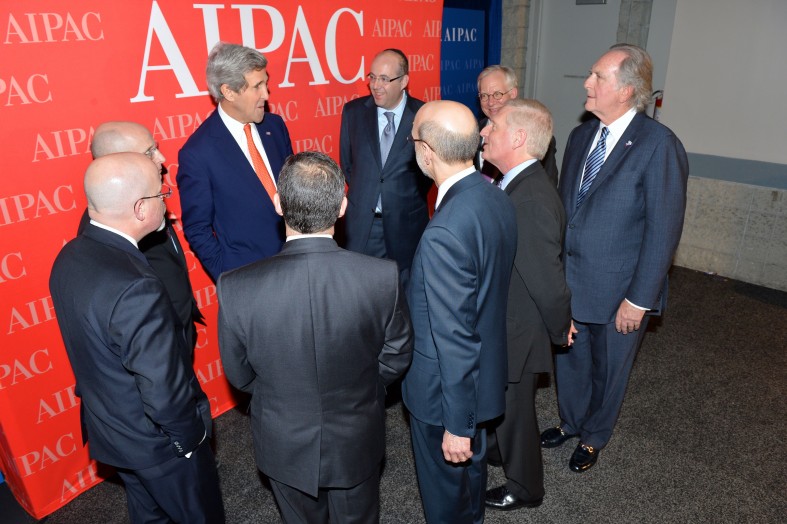 1. What are the results of the almost unconditional support given to Israel by many members of Congress and the American government?
2. Haaretz newspaper recently reported that, during his visit to the White House on Monday, Netanyahu will ask President Obama to publicly threaten to attack Iran and its nuclear program. Is Iran really building a nuclear weapon as Netanyahu and others claim, and if it is, would a nuclear-armed Iran pose an existential threat to Israel?
3. AIPAC leaders claim to represent the American Jewish community. Do they really?
4. What message is AIPAC sending to the Palestinians and the world when the first presidential hopeful announced as addressing the conference is Newt Gingrich, who has claimed on more than one occasion that Palestinians are an "invented" people? And what are the repercussions of the Republican presidential hopefuls advocating such extreme views?
By welcoming Gingrich and others who have made similar, offensive claims about Palestinians, AIPAC is aligning itself with some of the most extreme elements of the Israeli right.
The views expressed by Gingrich, Romney, Santorum, and others, add to the negative light that America's uncritical support for Israel has cast on the US internationally and leads many people around the world to question the grasp on reality that American politicians have when it comes to Israel/Palestine, as in some cases they sound more extreme than Israeli leaders.
5. What does the AIPAC conference tell us about the prospects for peace between Israelis and Palestinians, and the future of the two-state solution, the cornerstone of American and international peace plans for the region for more than two decades?
The competition between members of Congress from both parties to prove their support for Israel encourages the intransigence and rejectionism of the current Israeli government, and the most hard-line elements in Israeli society.
Jewish-only settlements built on occupied Palestinian land in the West Bank and East Jerusalem will likely continue to expand. Indeed, on February 22, just over a week before Netanyahu was scheduled to travel to Washington to meet with President Obama, Israeli officials announced 600 new settlement units would be built in Shilo, deep in the West Bank. The announcement fits a longstanding pattern of Israel approving new settlement construction ahead of high-level meetings between Israeli and American officials, including the aforementioned meeting between Biden and Netanyahu in 2010.
The number of Palestinians disillusioned with the peace process and two decades of fruitless negotiations aimed at creating a Palestinian state in the occupied territories will continue to grow, as will the number of Palestinians and others calling for equal rights for Arabs and Jews within a single, secular, democratic state encompassing all of Israel and the occupied territories.