Occupation Update (June 30-July 1, 2014)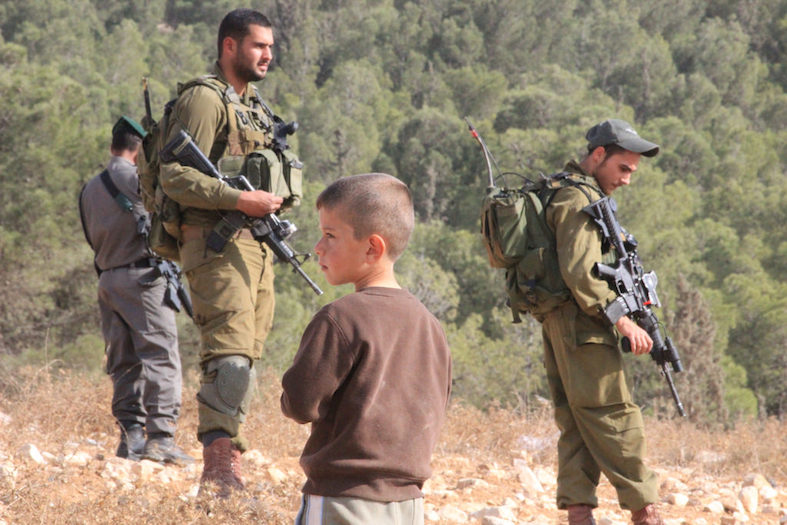 PALESTINIANS KILLED & INJURED BY THE ISRAELI MILITARY
20-year-old Yousef Abu Zagha was shot in the chest and killed by Israeli soldiers during a raid into the Jenin refugee camp in the northern occupied West Bank early Tuesday morning.

Four Palestinians were reportedly injured by Israeli airstrikes in Gaza overnight.


ISRAELI/SETTLER VIOLENCE AGAINST PALESTINIANS
Two Palestinians were reportedly assaulted in two separate incidents in Jerusalem on Tuesday, including 24-year-old Khalid Atiyeh, who was attacked by a mob of Israelis chanting "death to Arabs."


HOME DEMOLITIONS
Israeli forces destroyed the homes of two Palestinians they accuse of being responsible for the deaths of the three Israeli teens, leaving the families of the suspects homeless in an act of collective punishment. The demolitions occurred following an Israeli High Court ruling on Monday that paved the way for the Israeli government to revive the controversial policy of destroying the homes of suspected Palestinian militants as an act of punishment and deterrence. Israel stopped the practice of punitive home demolitions a decade ago after concluding it incited more anger and hatred rather than acting as a deterrent.


STATEMENTS FROM HUMAN RIGHTS ORGANIZATOINS
Today (Tuesday, July 1), Amnesty International issued a statement entitled "Israel: Collective punishment will not bring the justice that murdered teens deserve," condemning the "Israeli authorities' actions overnight and their ongoing practices that amount to collective punishment of Palestinians in the West Bank, which are blatant violations of international humanitarian and human rights law." The statement also noted:

"The escalation of Israel's military response comes amid continued practices which amount to collective punishment against civilians in the Occupied Palestinian Territories and the unlawful policy of settling civilians in the occupied West Bank."

On Monday, June 30, Israeli human rights organization B'Tselem issued a statement entitled "The government must refrain from acts of vengeance and security forces must prepare for possible acts of revenge by settlers," which read in part:

"B'Tselem renews its call to the Israeli government to refrain from acts of vengeance for the abduction and killing of the three Israeli teens. B'Tselem cautions the security forces to avoid harming the innocent Palestinian population, or abusing the public atmosphere in Israel with the discovery of the bodies, to impose collective punishment, as was done in the past two weeks as part of the searches. The deliberate harming of an entire civilian population as punishment for the actions of individuals is both illegal and immoral."