Canaan Fair Trade founder to receive Leadership Award for Citizenship from NASFT

On January 22, Nasser Abufarha, the founder and director of Canaan Fair Trade, will be receiving theNational Association for the Specialty Food Trade's first annual Leadership Award for Citizenship. The award will be presented in San Francisco at the Fancy Food Show.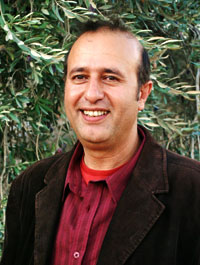 Based in Jenin, in the occupied West Bank, Canaan Fair Trade was established in 2004 to support small farmers in Palestine. Comprised of 1,700 farmers and 50 cooperatives, Canaan Fair Trade distributes organic and fair trade foods to 15 countries; and at the same time ensures its members are paid above-market rates. "Fair trade isn't just about the price," Abufarha says, though he acknowledges that the increase in income has been vital to many farmers in Palestine. "We have given farmers hope. An economic exchange that recognizes Palestinian farmers' rights and respects the value of their connection to their land, after years of marginalization under Israeli occupation, is a major accomplishment," he explains.

The National Association for the Specialty Food Trade is a non-profit trade association based in New York. Founded in 1952, the organization currently has more than 3,000 member companies located around the world and works to promote the $75 billion specialty food industry.

Selected among 67 nominees for the Leadership Award, in a statement Abufarha said, "The most satisfying part of winning an honor like this award is the visibility this will bring to the great farmers I work with, the wonderful food products they produce, and the love and care they give to the land they produce from."