Chronology Leading to Current Impasse In Talks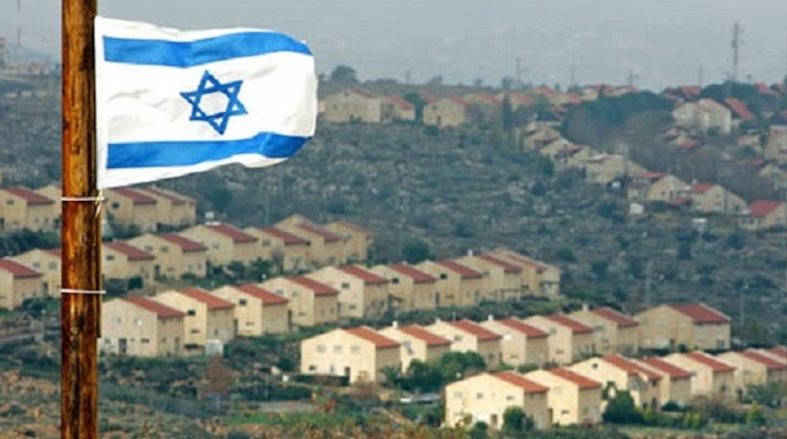 Between July 2013 when negotiations resumed and March/April 2014 when they reached the current impasse, the government of Israeli Prime Minister Benjamin Netanyahu carried out repeated provocations that reinforced the belief held by most Palestinians that Israel isn't negotiating in good faith, including:

Announcing more than 10,000 new settlement units to be built on occupied Palestinian land in violation of both international law and official US government policy.
Killing almost 50 Palestinians, including numerous minors and an 85-year-old man.
Carrying out hundreds of aggressive military raids into Palestinian cities and towns in the occupied territories, killing and wounding scores of Palestinians, mostly unarmed civilians.
Accelerating demolitions of Palestinian homes, destroying approximately 400 homes and other structures, displacing approximately 800 people, including approximately 350 children.
Senior Israeli government officials, including ministers and deputy ministers, have issued a near constant stream of racist and inflammatory statements, including declaring that Jews have "higher" souls than non-Jews, and repeatedly stating that Israel will never stop building settlements on occupied Palestinian land or allow the creation of a Palestinian state – the ostensible endgame of negotiations.

During the first eight months of talks, little or no progress was made, by all accounts, due to Israel's refusal to budge from its hardline maximalist positions, including: a total negation of the internationally-recognized legal right of Palestinian refugees to return to lands they were expelled from during Israel's creation; a refusal to discuss relinquishing control of any part of occupied East Jerusalem to serve as capital of a Palestinian state; insisting on a continued, long-term Israeli military occupation of the Jordan Valley; and demanding that the Palestinians not only recognize Israel's "right to exist," as they've done twice already, but that they also officially recognize Israel as a "Jewish state," thereby undermining the rights of Palestinian refugees and Palestinian citizens of Israel, who make up about 20% of Israel's population.
On March 13, Foreign Minister Avigdor Lieberman and Science Minister Yaakov Perry warned that Israel might not approve a scheduled release of a fourth group of long-serving Palestinian prisoners as promised if the Palestinians didn't agree to continue negotiating beyond the end of April, the original nine-month timeframe set by the US, even though the first eight months of talks achieved little or nothing while serving as cover for Israel to massively expand its settlement enterprise.
On March 29, Israel failed to meet its obligation to release the fourth group of 26 Palestinian prisoners, part of the agreement with the US and Palestinians that led to the resumption of talks. Israeli officials stated that they would not fulfill their promise unless the Palestinians first agreed to continue negotiations past April 29, the date US Secretary of State John Kerry initially set as a deadline for a comprehensive peace agreement.
On April 1, while Secretary Kerry was struggling to reach a deal to keep negotiations going that reportedly included a partial slowdown in settlement construction, Israel's Minister of Housing, Uri Ariel, himself a settler, signed tenders for 708 new houses in the settlement of Gilo in occupied East Jerusalem. According to press reports quoting officials in the Housing Ministry and senior US officials, Ariel, a member of the extreme right-wing Jewish Home party, which is categorically opposed to the creation of a Palestinian state in the occupied territories, signed the tenders in a deliberate attempt to sabotage the talks. (For more on Ariel's role, see Buzzfeed article, "How One Man Sabotaged The Israeli–Palestinian Peace Talks.")
Later on April 1, Palestine Liberation Organization Chairman and Palestinian Authority President Mahmoud Abbas responded to the settlement announcement and Israel's failure to abide by its commitment to release prisoners by signing letters of accession to 15 multilateral treaties and conventions, including the Convention on the Rights of the Child and the Convention on the Elimination of All Forms of Discrimination against Women. At the same time, Palestinian officials stressed their willingness to continue talks until at least the end of the nine months they originally agreed to.
On April 2, media reports quoted unnamed senior US officials blaming Housing Minister Ariel for attempting to sabotage the talks. According to Haaretz newspaper:

"The Americans blame Housing Minister Uri Ariel, claiming that he tried deliberately tried [sic] to sabotage the peace talks by announcing a tender for some 700 residential units in East Jerusalem. A senior U.S. official suspects that this was an old tender presented by Ariel at this time in order to harm the peace talks.

In addition, the Americans believe that Ariel attempted to interfere in the attempts to extend the talks when he came out publicly against [convicted spy for Israel Jonathan] Pollard's possible release. The housing minister said in interviews with several media outlets that Pollard himself was not interested in being released in the deal, which would also include the release of Palestinian prisoners."

On April 3, Israeli Justice Minister Tzipi Livni, one of two lead Israeli negotiators, announced that Israel had officially canceled the release of the 26 long-serving prisoners – who were supposed to have been released years ago under previous agreements – because of Abbas' move.
On April 5, Livni, told an interviewer that her colleague Housing Minister Ariel had "intentionally sabotaged" the negotiations.