Expert Q&A: On the Final Obama-Netanyahu Meeting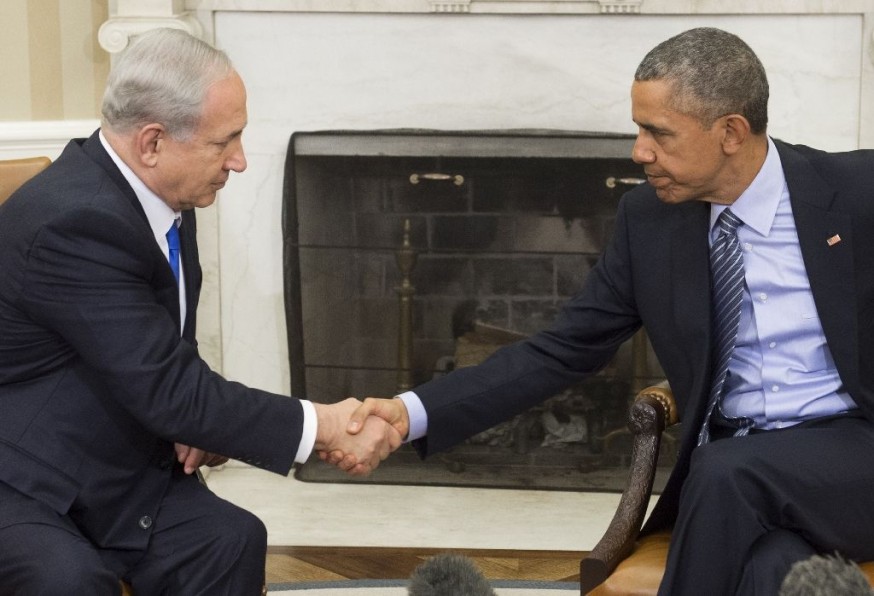 Photo: AFP/Saul Loeb
Expert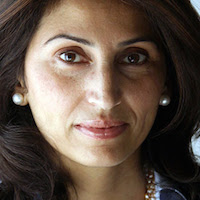 Diana Buttu
Ramallah-based political analyst and former advisor to Palestine Liberation Organization Chairman Mahmoud Abbas and Palestinian negotiators.
---
Q - According to media reports , President Obama used today's meeting to press Netanyahu on Israel's construction of Jewish settlements on occupied Palestinian land, which violate longstanding US policy and international law, as part of an effort to keep the two-state solution to the Israeli-Palestinian conflict alive. The meeting followed last week's signing of a Memorandum of Understanding (MOU) increasing the amount of military aid the US gives to Israel to $3.8 billion a year over the next decade. Some observers believe that, now that the MOU is complete, President Obama will finally take concrete action to pressure Israel to make peace with the Palestinians, either with a UN resolution or a major speech outlining his administration's parameters for a future peace agreement.
Do you think President Obama will make a significant push for renewed negotiations before he leaves office or lay out his vision of what a peace agreement should entail, and if he does, do you think it will have any impact on Netanyahu and the Israeli government?
DB - "At this stage, whether or not Obama pushes for renewed negotiations or lays out his parameters is largely irrelevant. His legacy on this issue has been set. He began his presidency by calling PLO Chairman Mahmoud Abbas and telling him that he would work hard to end Israel's occupation of Palestinian land and end its denial of our freedom. One of his first acts as president was to appoint Senator Mitchell, and one of his earliest statements was to condemn Israel's settlement activity and call for its cessation. Yet, that all changed very quickly in the face of Israeli intransigence. Since then, Obama has turned a blind eye to Israel's brutal assaults on Gaza, which have killed thousands of innocent civilians - including more than 500 children, and to Israel's relentless building of illegal settlements on stolen Palestinian land, which is specifically intended to prevent the creation of a viable Palestinian state alongside Israel.
"If the two-state solution was still possible when he took office, which is questionable, it's all but dead now. Unless he takes a drastically different approach in his remaining months in office, he will go down as one of the presidents who oversaw the death of the two-state solution and the consolidation of Israel's discriminatory, apartheid regime. Starting a peace process now may be his attempt to correct his legacy, but the damage is done. Even if he does make a serious attempt to pressure Israel, it will undoubtedly be undone by the next president, as both Hillary Clinton and Donald Trump have promised to be even more supportive of Netanyahu and his extreme right-wing government. In the battle between Netanyahu and Obama, Netanyahu is the clear winner."

Q - President Obama is arguably the most "pro-Israel" president in US history, as evidenced by the recent massive military aid package and his unprecedented diplomatic shielding of Israel at the UN and other international forums, despite repeated insults, snubs, and attempts to sabotage his administration on the part of Netanyahu and other senior Israeli officials. Yet, despite his unwavering support for Israel, Obama has failed to make any progress in convincing Israelis that they need to end their occupation of Palestinian lands and other abuses of Palestinian rights in order for there to be peace. What advice would you give to his successor if they want to succeed where Obama and previous presidents have failed?
DB - "Israeli leaders have made it absolutely clear that they have no intention of doing the bare minimum necessary to make peace with the Palestinians on their own volition. As President Obama has demonstrated over the past eight years, offering Israel only inducements to make peace without any threat of negative consequences for its illegal and destructive actions only encourages and emboldens Netanyahu and the extremists in his government. What is needed is for the US to apply concrete pressure on Israel to change its policies towards the Palestinians - including Palestinian citizens of Israel, who make up 20% of Israel's population and suffer widespread, systematic discrimination. This can be done by withholding US military aid and diplomatic shielding, and also by supporting Palestinians struggling peacefully to achieve their freedom and rights, including through the use of boycotts, divestment, and sanctions (BDS).
"As for negotiations, after 23 years under three US presidents, it is clear that bilateral talks cannot work between an occupier, Israel, and the people it occupies, Palestinians. Only international pressure will bring an end to Israel's 50-year military rule and the apartheid policies put in place since its founding. To think otherwise is to believe in the tooth fairy.
"If the next president continues down the same path as Obama and his predecessors, of attempting to appease an intransigent, hardline Israeli government, they will achieve the same measure of success -- which is to say, they will also fail miserably."