Fact check: Fox News and Rick Perry on Israel and Turkey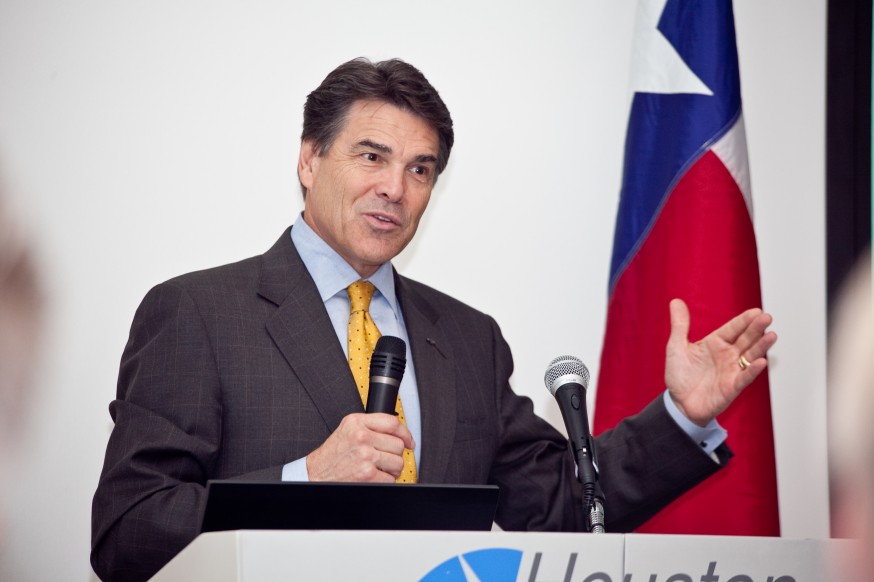 Texas Governor Rick Perry sparked controversy when he implied that Turkey "is being ruled by what many would perceive to be Islamic terrorists" during Monday night's Republican presidential candidates' debate in South Carolina. Perry's remark came in response to a question from moderator and Fox News anchor Bret Baier during the January 16 debate:
Baier: Governor Perry, since the Islamist-oriented party took over in Turkey, the murder rate of women has increased 1,400 percent there. Press freedom has declined to the level of Russia. The prime minister of Turkey has embraced Hamas and Turkey has threatened military force against both Israel and Cyprus. Given Turkey's turn, do you believe Turkey still belongs in NATO?
Perry: Well, obviously when you have a country that is being ruled by, what many would perceive to be Islamic terrorists, when you start seeing that type of activity against their own citizens, then yes. Not only is it time for us to have a conversation about whether or not they belong to be in NATO, but it's time for the United States, when we look at their foreign aid, to go to zero with it.
Perry also said, "There should be no space between Israel and the United States, period, and we should send a powerful message to Iran and Syria and Turkey that the United States is serious and we're going to have to be dealt with."
Perry's assertion, made in response to a misleading question, has no basis in fact.
State Department spokesman Mark Toner rejected Perry's characterization of the Turkish government during a press briefing on Tuesday.
"We absolutely and fundamentally disagree with that assertion. You know, Turkey, as I said, is a - is a strong partner in the region. We've seen it make a very courageous stand against what's going on in Syria, for example. It continues to play a very positive and constructive role in the region. And it is often cited - an example of a so-called Islamic democracy in action," Toner said.
"Turkey is one of the oldest members of NATO and it's been a stalwart member of NATO and a strong ally to the United States. And, you know, we stand by our relationship," Toner added.
Namik Tan, Turkey's ambassador to the US, also released a statement calling Perry's comments "misplaced and ill-advised."
"Needless to say, the Turkey described in the debate simply does not exist," Tan said.
Steven Cook, a Middle East expert at the Council on Foreign Relations, also disputed Perry's comments, telling the nonpartisan FactCheck.org: "There is no basis in fact that the Justice and Development Party, which has won repeated free and fair elections in Turkey since 2002, is an Islamic terror organization. Neither the party nor any of its members have ever been implicated in violence."
During a 2010 visit to the country, President Barack Obama called Turkey "a close ally and strategic partner." The country does not appear on the State Department's list of "state-sponsors of terrorism."
Perry's assertion that there should be "no space" between US and Israeli policy underscores the governor's support for views that correspond to fringe elements of the Israeli right. In December Perry said he fully supports ongoing construction of Israeli settlements in the occupied West Bank. In September, Perry staged a press conference in New York with Dov Hikind, the former leader of a violent extremist group called the Jewish Defense League.
Misleading question
Perry's remarks, furthermore, came in response to a partially misleading question. Baier said the female murder rate in Turkey had increased by 1,400 percent. Voice of America reported, citing Turkey's justice minister, that the country's murder rate among women increased from 66 in 2002 to 953 in 2009.
However, Baier may have been confusing correlation with causality. No evidence has emerged suggesting the election of the AKP caused the increase in killings. As University of Michigan Middle East historian Juan Cole noted, "Things like the murder rate of women don't change in accordance with which party is in power."
Moreover, Turkish Prime Minister Recep Tayyip Erdogan condemned the increase in murders. "It is beyond contemporary understanding to exercise violence on women, whoever is beating them, or treating them beyond humanity. In the traditions and customs of this geography there can be no such thing, as committing violence in the name of honor," he said.
Also, as Financial Times editor Tom Gara observed, the murder rate among women in Turkey is still lower than the murder rate for men and women combined in the US.
Claims of Turkish military force and engagement in Gaza
It is also not precisely true to say that Turkey has threatened military action against Israel. In 2011 Erdogan said Turkey's navy was authorized to protect ships carrying humanitarian aid to Palestinians in the Gaza Strip. This came a year after Israeli commandos killed nine Turks during a raid on an aid convoy traveling to the besieged Strip.
As for the other assertions contained in Baier's question there are elements of truth. Turkey did imply that it would confront Cyprus over oil drilling in the Mediterranean. Turkey also now ranks near Russia in the world press freedom rankings released by Reporters Without Borders. Amnesty International has also criticized Turkey for jailing journalists and banning websites.
Baier's claim that Turkey has "embraced Hamas" is also true in the sense that Turkey maintains relations with the Palestinian group. Ismail Haniyeh, the prime minister in the Gaza-based Hamas government even visited Turkey and met with Erdogan, who said the group should be included in efforts to broker a peace deal with Israel. Moreover, Haniyeh's visit to Turkey could be interpreted as yet another sign of key Hamas leaders' efforts to embrace the moderate form of Islamism exemplified by Erdogan and the AKP. "We are Erdogan, not Taliban," has been a frequent slogan of Hamas officials seeking to combat western stereotypes of the group.