David Friedman, Ambassador for Apartheid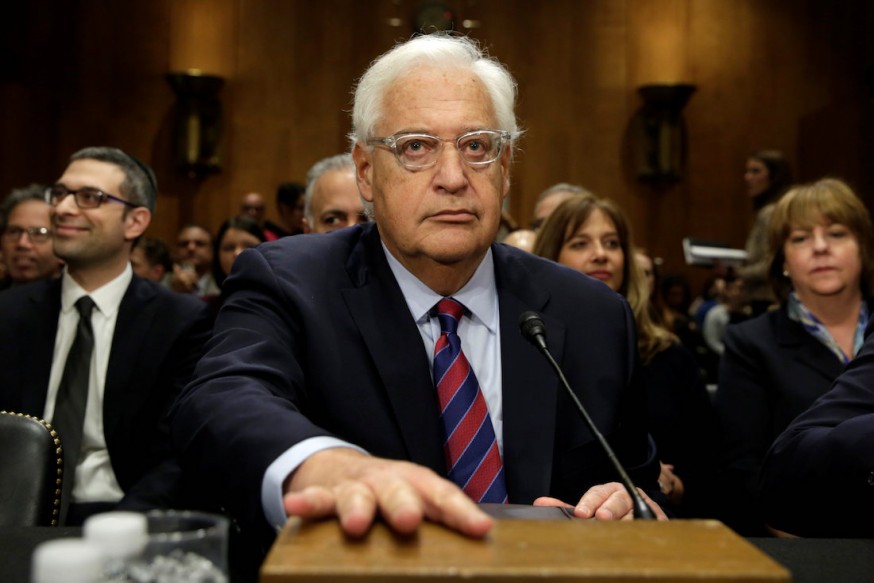 David Friedman before testifying at a Senate Foreign Relations Committee hearing on his nomination to be U.S. ambassador to Israel on Feb. 16, 2017. Photo: Reuters/Yuri Gripa
Support for Illegal Israeli Settlements
Opposition to Palestinian Rights & Self-Determination
Smears Against Those with Opposing Views
Friedman has a long history of vicious smears against those he disagrees with, including:
Support for Moving US Embassy to Jerusalem
Friedman supports moving the US embassy to Israel from Tel Aviv to Jerusalem, in effect recognizing Israeli control over the city, and said that if confirmed as ambassador he hopes to work out of Jerusalem.
Since Israel's establishment in 1948, the US government and international community have refused to acknowledge the sovereignty of any country over Jerusalem in the absence of a permanent peace treaty between Israelis and Palestinians.
Moving the embassy to Jerusalem in the absence of a peace agreement would be extremely provocative and further embolden the Israeli government to expand illegal settlements in occupied East Jerusalem, evict more Palestinians from their homes, and carry out other human rights abuses in the city.