Facts on the Ground Peace Index: Volume V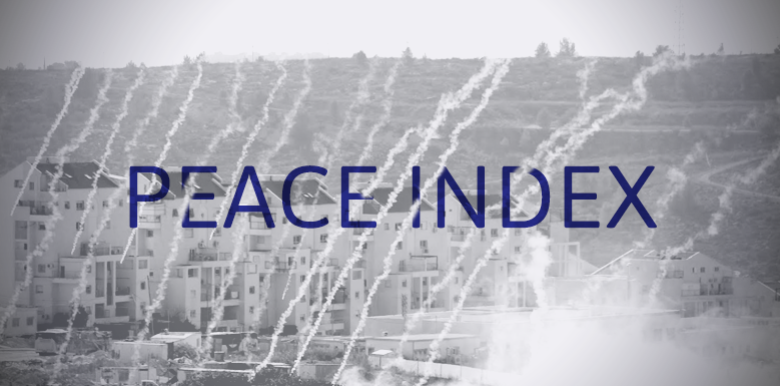 (Covering Period: December 1, 2013 to January 1, 2014)
See here for part one, here for part two, here for part three, and here for part four.
NOTE: The Peace Index is focused on the actions of the Israeli government and military, and statements of Israeli officials. It does not include frequent attacks carried out by Israeli settlers against Palestinians and their property and other non-official provocations and incitement, nor is it comprehensive in nature.
New Settlement Construction & Annexation of Palestinian Land
Provocative Military Raids & Killings of Palestinians
Evictions & Demolitions of Palestinian Homes & Structures
Note: Israel usually destroys Palestinian homes, both within Israel's pre-1967 borders and inside the occupied territories, on the pretext that the structures were built without permission from Israeli authorities. However, as documented by the United Nations and human rights organizations such as Human Rights Watch, it's nearly impossible for Palestinians to obtain construction permits in areas under Israeli control. Meanwhile, the expansion of Jewish communities is encouraged in all parts of Israel and in occupied East Jerusalem and much of the West Bank.
Provactive Statements from Senior Israeli Officials