Israeli Army T-shirts Spark Outrage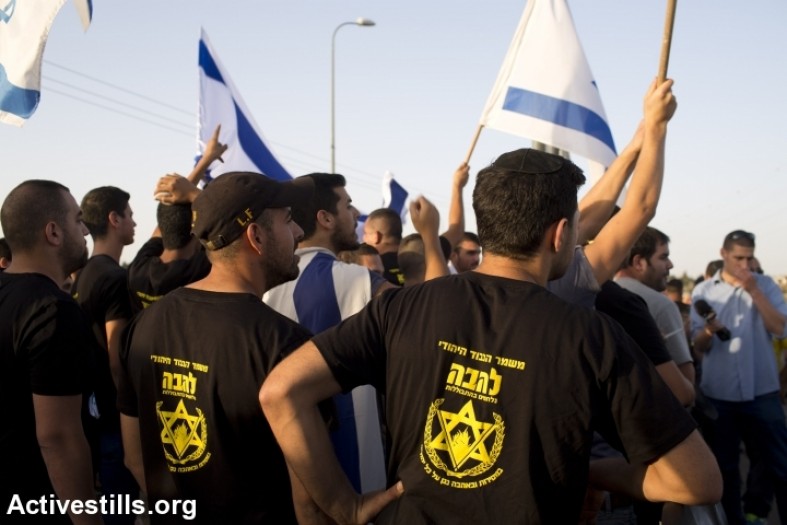 Controversy has been sparked over a batch of T-shirts worn by Israeli soldiers that many say foment anti-Palestinian violence and human rights abuses. According to Israel's Ha'aretz newspaper: "Dead babies, mothers weeping on their children's graves, a gun aimed at a child and bombed-out mosques - these are a few examples of the images Israel Defense Forces soldiers design these days to print on shirts they order to mark the end of training, or of field duty. The slogans accompanying the drawings are not exactly anemic either: A T-shirt for infantry snipers bears the inscription 'Better use Durex,' next to a picture of a dead Palestinian baby, with his weeping mother and a teddy bear beside him. A sharpshooter's T-shirt from the Givati Brigade's Shaked battalion shows a pregnant Palestinian woman with a bull's-eye superimposed on her belly, with the slogan, in English, '1 shot, 2 kills.'"
News of the t-shirts were first reported in the aftermath of Operation Cast Lead, Israel's devastating military on Gaza in 2008-9 that killed some 1400 Palestinians, most of them civilians. A UN fact-finding mission under Justice Richard Goldstone found that Israel and Hamas both committed serious war crimes and crimes against humanity during Cast Lead. Human rights groups like Amnesty International and Human Rights Watch came to the same conclusion.
All of this takes places within the context of a steady drift to the extreme right in Israel. A man many consider to be an anti-Arab racist is now Israel's foreign minister - "minorities are the biggest problem in the world" Avigdor Lieberman once quipped.
Finally, the T-shirts have led many to question what it means for the U.S. to provide billions of taxpayer dollars in military aid to Israel when its soldiers sport T-shirts that glorify and encourage the killing of pregnant women and babies.
(Trigger Warning: The following displays violent and offensive images and language)

Left Shirt Text: "We Won't Rest Until the Confirmation of the Killing of 3 Samurais" (Hebrew). Right shirt text: "Sniper's Division" (Hebrew), "1 Shot, 2 Kills".
Left shirt text: "The smaller - the harder!" (Hebrew) Right shirt text: "Only God Forgives" (Hebrew)
Shirt text: "Each Arab Mother Should Know That the Fate of Her Son Is Dependent Upon My Hands" (Hebrew)