Meir Kahane, the Jewish Defense League & the Kach Movement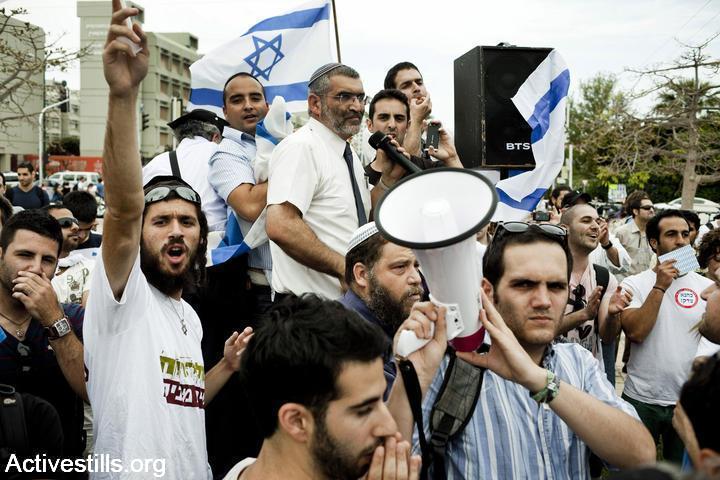 Meir Kahane was an American-born rabbi who espoused a virulently anti-Arab racist ideology advocating the ethnic cleansing of Palestinians from Israel and the occupied territories. He inspired and helped to found the Jewish Defense League and Kach party, both of which have carried out numerous terrorist attacks in Israel, the occupied territories, and the United States.
In 1968, Kahane founded the JDL in New York. The following year he moved to Israel, where he would found Kach in 1972. In 1980, Kahane was arrested and sentenced to six months in prison for conspiring to "commit a grave act of provocation" in the Islamic Haram al-Sharif complex in the Old City of Jerusalem.
He won a seat in the Israeli Knesset in 1984, but four years later, in 1988, Kach was barred from Israeli politics due to its extreme racism and incitement to violence.
Although he was assassinated in 1990, Kahane's ideas heavily influenced subsequent generations of right-wing Jewish extremists. Following his death, some of his followers split off from Kach to form Kahane Chai, which is also considered a terrorist organization by the US.
Kahane continues to be a hero to some Israelis. The settlement of Kiryat Arba, located near Hebron in the southern West Bank, is home to the Meir Kahane Memorial Park, and "Kahane was right" is a popular graffiti slogan amongst right-wing settler youth, frequently found alongside "Death to the Arabs."
Notable Kach followers include Israeli-American settler Baruch Goldstein, who in 1994 massacred 29 Palestinians while they prayed in a mosque in the Cave of the Patriarchs in Hebron. Following the Cave of the Patriarchs Massacre, Kach was listed as a terrorist organization by the US State Department.
For more on Kahane and Kach see:
Americans for Peace Now
Short History of Israeli Right Wing Terrorism
Council on Foreign Relations
Backgrounder: Kach, Kahane Chai (Israel, extremists)
Israeli Ministry of Foreign Affairs
The Kach Movement - Background