Mohammad Herzallah: Doctor and Innovator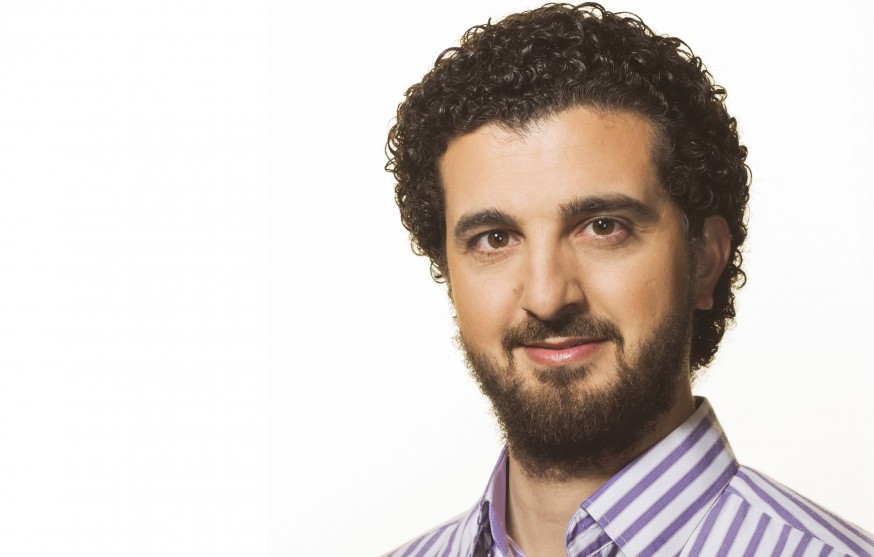 Life in developing countries can be mentally and physically dangerous, and these hardships are only magnified for Palestinians living under occupation. It is estimated that around one million Palestinians in the West Bank suffer from clinical depression, and it's this dilemma to which Dr. Mohammad M. Herzallah has dedicated his work. Dr. Herzallah focuses on helping his fellow Palestinians battle depression, while training the next generation of Palestinian biomedical professionals on conducting world-class research on the effects of antidepressants on the brain.
Born and raised in Jenin, Dr. Herzallah received his medical degree from Al-Quds University in the West Bank at the ripe old age of 24, and came to the United States to continue his education. He is now 29 years old and holds a PhD in cognitive neuroscience from Rutgers University in Newark, NJ, where he is a research scientist.
His work centers on that little-talked about and often untreated disorder that plagues more than 350 million people worldwide: clinical depression. Palestinians in particular experience disproportionately high rates of depression, and Herzallah saw opportunities to study the disorder, to increase quality of life for Palestinians struggling with depression, and to create jobs and educational opportunities in the medical field for Palestinians all at once.
"Clinical depression is extremely prevalent amongst Palestinians which is why we're focusing on it," explains Dr. Herzallah. "Around 40 percent of Palestinians experience major depressive disorder (MDD), so we're not only researching the disorder, but trying to use our results to help patients with clinical depression worldwide."
Dr. Herzallah's research in Palestine is devoted to neuropsychiatric disorders among a population for whom clinical depression is widespread but relatively taboo. Many characteristics, some of which are unfortunate, make this population a boon to biomedical research: they are largely unmedicated, live under extreme stress, are overwhelmingly young and are genetically homogenous -- a similar group would be challenging to find in a country like the United States. Researching this population, while helping patients, gives Herzallah insight into the effects of antidepressant use on patients in terms of learning and cognition, among many other things.
For his research, Dr. Herzallah has a fully equipped Cognitive Neuroscience Laboratory at Al-Quds University in Jerusalem as a part of the Palestinian Neuroscience Initiative. He collaborates with 25 local Palestinian neurologists and psychiatrists. In addition, he has set up testing and research programs at mental health clinics in Hebron, Ramallah, Jenin, Jericho, Tulkaram, Bethlehem and East Jerusalem, and established research collaborations with scientists in U.S. and European institutions to help train his students.
Ultimately, it's the Palestinian population he's studying that Dr. Herzallah hopes will benefit most from his research. Recently, his team may have identified a cognitive marker that indicates whether a patient will respond well to antidepressants before they take them, which would be hugely beneficial for those living in areas where CT scans and MRIs are difficult to get. "This is very early in development, but it holds a lot of promise," says Dr. Herzallah. "I'm also hoping it can help with psychiatric disorders, such as anxiety disorders and PTSD."
In 2008, Dr. Herzallah and his colleagues at Rutgers and Al-Quds University began in earnest to engage the local Palestinian population in their work by creating a brain exchange program. The program allows students from Palestine to attend Rutgers and receive training in neuroscience research and technology to use back home. Helping Palestinians who seek higher education is a major priority for Dr. Herzallah, and he also saw it as an opportunity to educate his U.S. colleagues about his homeland. "The first time I encountered American colleagues here, some still thought that Palestinians lived in the desert in tents and rode on camels," he says.
In 2009, the program grew into the Palestine Neuroscience Initiative, which is now connected with scientists in universities such as Harvard, Rutgers, Oxford, SISSA in Italy and EPFL in Switzerland. Over the last six years, Dr. Herzallah has trained more than 55 Palestinian medical students and has hosted five Rutgers faculty and students to work on collaborative research at Al-Quds University. As a result of the initiative, 20 Palestinian medical students have traveled to a variety of institutions around the world for exchange programs, many have received prestigious awards, and some are completing post docs in the United States and Europe.
Dr. Herzallah was named the Best Young Arab Neuroscientist in 2011, a TED fellow in 2013, and one of the most powerful Arabs in the world by Arabian Business in 2013. According to TED2013, "Dr. Herzallah's institute has already led to globally significant research and discoveries – such as the effects of antidepressants on memory." (Watch his TEDxAmman Talk here).
While people mainly focus on politics when thinking about Palestine, Dr. Herzallah is focused solely on science, and on achieving what he calls "internal peace" first. "Everyone wants to focus on the Palestinian-Israeli peace, but I would like to focus on the heads and hearts of our youth," he says. "You have to show young people that there is hope, and by providing them opportunities, as our initiative does."
Going forward, Dr. Herzallah hopes to continue and expand his work by raising more funds from local private donors in Palestine and Jordan -- NIH grants for research in Palestine can be very difficult to get. As long as the resources are there, he says, his work to research depression and improve life for Palestinians suffering from it will move forward. "There is a lot to live for here in Palestine, and there is a lot to do for Palestinian people," says Dr. Herzallah. "Everyone deserves a chance in life to do what they aspire to accomplish, to grow in their careers, and to live in dignity."