Peace Process in Focus: Israeli Military Raids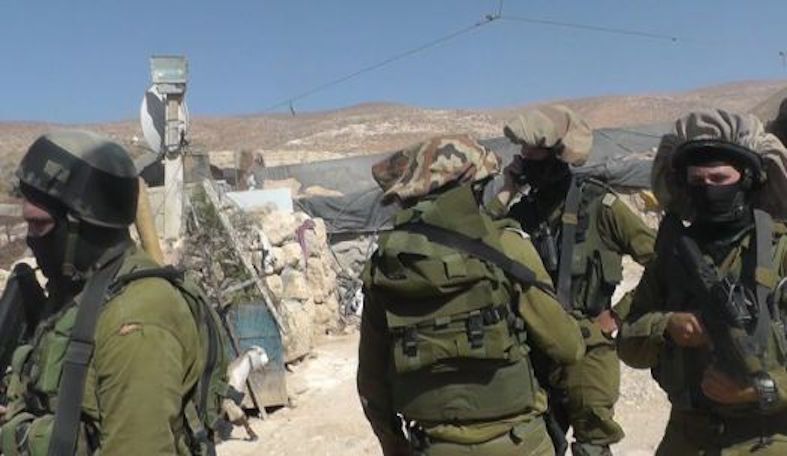 NEO-COLONIAL POLICING: ISRAELI MILITARY RAIDS IN THE OCCUPIED TERRITORIES

PURPOSE OF MILITARY RAIDS
While Israeli officials usually assert that the army is searching for "wanted" individuals during raids, Israel's policy of conducting frequent and aggressive military incursions into Palestinian towns and refugee camps is primarily about intimidating the population and anyone who might consider resisting the dictates of Israeli authorities. Thus, raids frequently take place in the middle of the night and target not only individuals accused of militant activity, but nonviolent protest leaders and minors accused of throwing stones.
ISRAELI MILITARY RAIDS: BY THE NUMBERS

Frequency
In August 2013, the Israeli military carried out approximately 300 raids in the West Bank. In July, there were 364 raids.
Between January and July 2013, Israel carried out a total of 3,268 military raids in the West Bank.
During 2012, Israeli forces carried out 6,193 raids in the West Bank.
Casualties Since Start of Renewed Negotiations in August
On September 17, Israeli forces shot and killed a 21-year-old Palestinian man during a raid on a refugee camp in Jenin in the West Bank. Several other Palestinians were reportedly injured in the raid, including a 13-year-old boy who was shot in the leg.
On August 26, Israeli border police shot and killed three Palestinians, including a UN worker, and injured 20 others during an early morning raid in the Qalandia refugee camp in the West Bank.
On August 20, 2013, Israeli forces killed a 20-year-old man and wounded two others in Jenin during a raid.
TORTURE AND ABUSE OF PRISONERS, INCLUDING MINORS
Palestinians detained during Israeli raids, including minors, are frequently subjected to violence and other forms of abuse while in Israeli custody. In June 2013, the United Nations Committee on the Rights of the Child released a report documenting how Palestinian children in Israeli custody are "systematically subject to degrading treatment, and often to acts of torture," including "physical and verbal violence, humiliation, painful restraints, hooding of the head and face in a sack, threatened with death, physical violence, and sexual assault against themselves or members of their family, restricted access to toilet, food and water."
The report also singled out Israel's use of Palestinian children as human shields during military operations, noting "soldiers have used Palestinian children to enter potentially dangerous buildings ahead of them and to stand in front of military vehicles in order to stop the throwing of stones against those vehicles." (See here for more on the Israeli military's policy of using human shields.)
PHOTO: IDF military raid, Hebron (B'Tselem)