Policing Apartheid: Israel's Imprisonment of Palestinians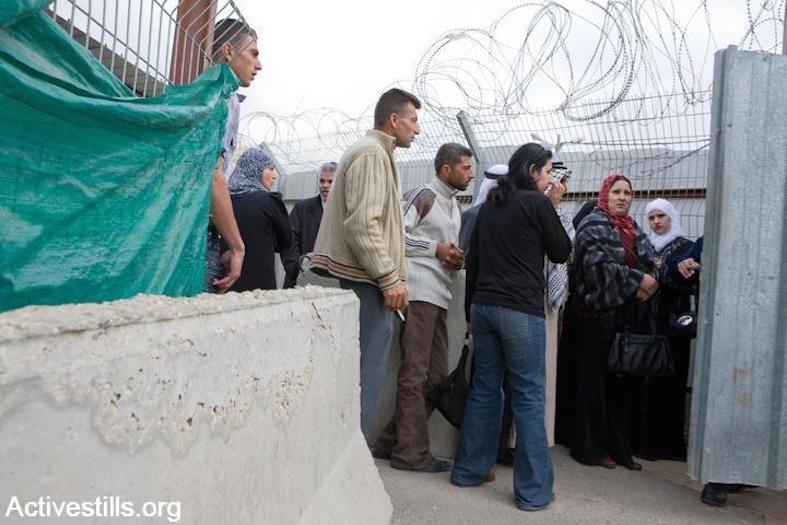 GENERAL FACTS & FIGURES
ABUSE & TORTURE OF PALESTINIAN PRISONERS & DETAINEES
Until 1999, the use of torture by Israeli military and security forces against Palestinians was officially condoned under the euphemism of "moderate physical pressure." Methods included beatings, forcing prisoners into painful physical positions for long periods of time, and sleep deprivation.
In 1999, the Israeli Supreme Court ruled that the use of "moderate physical pressure" was illegal, however reports of torture and abuse of Palestinian prisoners continue. According to Amnesty International's 2013 Annual Report on Israel and the Occupied Palestinian Territories:

"Palestinian detainees reported being tortured and otherwise ill-treated during interrogation by the Israel Security Agency (ISA), including being subjected to painful shackling or binding of the limbs, immobilization in stress positions, sleep deprivation, threats and verbal abuse. Detainees were denied access to lawyers while under interrogation for days and occasionally weeks. Detainees on prolonged hunger strikes were repeatedly denied access to independent doctors and ill-treated by Israel Prison Service (IPS) staff. The authorities failed to independently investigate allegations of torture of detainees by the ISA, fuelling a climate of impunity… Despite the filing of more than 700 complaints relating to 2001-2012, only one criminal investigation had been opened by the end of 2012."

In June 2013, the United Nations Committee on the Rights of the Child released a report documenting how Palestinian children in Israeli custody are "systematically subject to degrading treatment, and often to acts of torture," including "physical and verbal violence, humiliation, painful restraints, hooding of the head and face in a sack, threatened with death, physical violence, and sexual assault against themselves or members of their family, restricted access to toilet, food and water."
ABUSES OF PALESTINIAN PRISONERS & DETAINEES AS DOCUMENTED BY THE 2013 US STATE DEPARTMENT HUMAN RIGHTS REPORT
The following are excerpts from the 2013 US State Department Human Rights Report, which was released in February 2014 (Bolding by IMEU)
Executive Summary
"Human rights problems related to Israeli authorities included reports of excessive use of force against civilians, including killings; abuse of Palestinian detainees, particularly during arrest and interrogation; austere and overcrowded detention facilities; improper use of security detention procedures…"
Arbitrary Arrest
"Throughout the year there were reports Israeli security forces in Jerusalem and in the West Bank arbitrarily arrested and detained numerous Palestinian protesters and activists, particularly those participating in demonstrations against the separation barrier."
Torture and Other Cruel, Inhuman, or Degrading Treatment or Punishment
"In 1999 the High Court of Justice ruled that, although torture and the application of physical or psychological pain were illegal, ISA [Israel Security Agency] interrogators may be exempt from criminal prosecution if they used such methods in extraordinary cases determined to involve an imminent threat or 'ticking time bomb' scenario. Human rights organizations alleged that interrogation methods permitted by law and actually used by security personnel included beatings and forcing an individual to hold a stress position for long periods. Nongovernmental organizations (NGOs) continued to criticize these and other alleged detention practices they termed abusive, including isolation, sleep deprivation, and psychological abuse, such as threats to interrogate family members or demolish family homes."
"Human rights organizations such as the Public Committee Against Torture in Israel [PCATI] reported that 'physical interrogation methods' permitted by Israeli law and used by Israeli security personnel could amount to torture; these included beatings, forcing an individual to hold a stress position for long periods, and painful pressure from shackles or restraints applied to the forearms. Israeli officials stated that they did not use techniques that could amount to torture. Israeli and Palestinian NGOs continued to criticize these and other Israeli detention practices they termed abusive, including isolation, sleep deprivation, and psychological abuse, such as threats to interrogate spouses, siblings, or elderly parents or to demolish family homes."
"Israeli authorities reportedly used similar tactics on Palestinian minors. Defence for Children International-Palestine (DCI-Palestine), Breaking the Silence, and other human rights NGOs claimed that Israeli security services continued to abuse, and in some cases torture, minors who they frequently arrested on suspicion of stone throwing to coerce confessions. Tactics included beatings, long-term handcuffing, threats, intimidation, and solitary confinement."
Prison and Detention Center Conditions
"In August B'Tselem reported that since 2009, 64 Palestinian minors had reported 'extreme violence,' including sexual assault, by authorities in the Israeli police station in the settlement of Gush Etzion. B'Tselem called for an end to violent interrogations and a thorough investigation of what it described as a 'systemic' problem. NGOs stated that poor conditions appeared to be used as an interrogation or intimidation method. Prisoners also continued to claim inadequate medical care."
"The PCATI reported in July that, despite more than 776 complaints it filed since 1999, no torture complaint resulted in a criminal investigation, prosecution, or conviction. This remained a pattern during the year. The PCATI reported that the government regularly dismissed complaints of abuse following a primary examination by an Israeli Security Agency (ISA) employee. NGOs reported that investigations into IDF and police abuse were slow and ineffective and rarely led to prosecution. ISA facilities were exempt from regular independent inspections."
Arrest Procedures and Treatment of Detainees
"Israeli authorities operated under military and civilian legal codes in the occupied territories. Israeli military law applied to Palestinians in the West Bank, while Israeli settlers were under the jurisdiction of Israeli civil law. Under Israeli military law, detainees can be held for up to 90 days without access to a lawyer and authorities frequently transferred them from the West Bank to Israel for detention or interrogation. The Israeli military courts had a conviction rate of more than 99 percent for Palestinians."
"NGOs claimed that despite changes to the law in 2011 that categorized Palestinians between the ages of 16 and 18 as minors, Israeli authorities frequently failed to inform parents where they took minors when arrested. Additionally, this amendment does not apply to detention periods and other provisions of military orders… The IDF also entered Palestinian homes at night either to arrest or take pictures of children. DCI-Palestine reported authorities abused minors to coerce confessions and, according to human rights organizations, this treatment could amount to torture in some cases… NGOs reported a significant increase in child detentions in the Jerusalem area, particularly detentions that were never registered in the Israeli prison system. The UN Children's Fund (UNICEF) reported in February that 'mistreatment of Palestinian children in the Israeli military detention system appears to be widespread, systematic, and institutionalized.'"
"Israeli authorities continued to 'administratively detain' (hold suspected criminals indefinitely without presenting charges or going to trial) some persons on security grounds. Many NGOs called for the immediate end to administrative detention. During the year the ISA continued its practice of incommunicado detention, including isolation from monitors, legal counsel, and family throughout the duration of interrogation. NGOs reported isolation was used to punish detainees or silence politically prominent Palestinian detainees."
"On June 28, Israeli authorities took Nariman Tamimi into custody and held her for four days for participating in a nonviolent protest in a 'closed military zone,' near the West Bank village of Nabi Saleh. As of October Tamimi remained under house arrest every Friday, pending a decision in her case. B'Tselem claimed the numerous and lengthy legal proceedings against Tamimi were 'unprecedented, given the minor nature of the offense' especially since the prosecution acknowledged that the protest was nonviolent in nature."
Denial of Fair Public Trial Trial Procedures
"Military court trials of Palestinians and others in the occupied territories provide some, but not all, of the procedural rights granted in criminal courts. The same evidentiary rules used in Israeli criminal cases apply; for example, convictions cannot be based solely on confessions. In military trials, however, prosecutors often present secret evidence that is not available to the defendant or counsel… Defendants can appeal through the Military Court of Appeals and petition the High Court of Justice. Israeli military courts rarely acquitted Palestinians charged with security offenses, although they occasionally reduced sentences on appeal. NGOs reported that military courts' records indicated that more than 99 percent of cases heard resulted in a guilty verdict."
"Signed confessions by Palestinian minors, written in Hebrew, a language most could not read, continued to be used as evidence against them in Israeli military courts. NGOs reported these confessions often were coerced during interrogations."