Expert Q&A: Unrest in Occupied East Jerusalem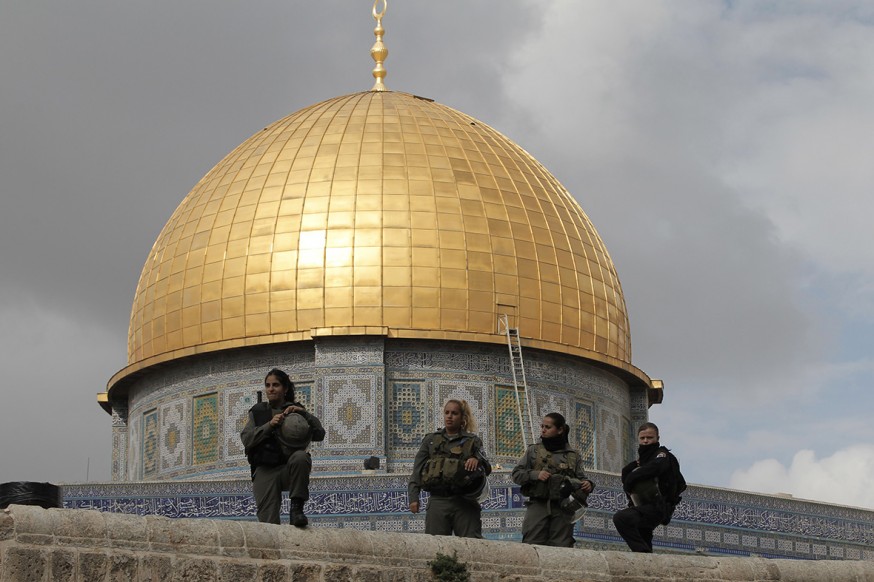 PHOTO: Israeli security forces stand guard near Jerusalem's Dome of the Rock in the Al-Aqsa mosque compound. (AFP/Ahmad Gharabli)

For context on recent violence and unrest in occupied East Jerusalem, the IMEU offers the following Q&A with Ingrid Jaradat Gassner of the Civic Coalition for Palestinian Rights in Jerusalem.
See also our fact sheet: Misperceptions on the Situation in Jerusalem.
Expert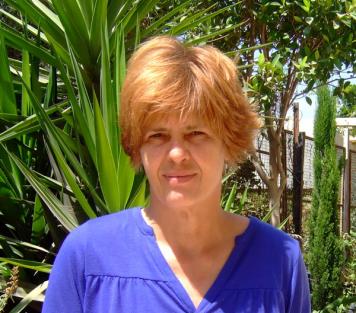 Ingrid Jaradat Gassner, Coordinator of International Advocacy and Public Relations for the Civic Coalition for Palestinian Rights in Jerusalem.
---
Q&A
Q - Tensions in Jerusalem, particularly in the eastern, occupied half of the city, have been extremely high since the summer. How would you describe the current situation?
IJG - "The current situation in East Jerusalem is one of acute political and inter-communal crisis. It is characterized by increasingly aggressive and provocative actions of Jewish nationalist-religious fundamentalist groups, and overt support by the Israeli government of these groups and their efforts to impose more Jewish settlements in the midst of Palestinian neighborhoods in and around the Old City and to change the status quo and obtain (partial) control of the Al Aqsa (Noble Sanctuary) compound. The declared decision of the Israeli government to crush Palestinian protests by means of brutal force is reminiscent of Israel's 'iron fist' and 'breaking bones' policy of the first intifada. This policy has resulted in a deep sense of insult and humiliation among all sectors of East Jerusalem's Palestinian population, including among youth and the un-politicized."
Q - What's at the root of the current unrest?
IJG - "The root cause of the acute current crisis is the effort of all Israeli governments since 1967 to transform occupied East Jerusalem into a Jewish-Israeli city, through aggressive settlement expansion that has encouraged settler violence, and a myriad of policies that have deprived Palestinians of the basic elements of a dignified life, such as freedom of movement, having a home, family and income from work, and respect of their culture, heritage and religious sites. The more immediate causes of the current crisis are of course the events that have transpired since this summer, in particular the collective punishment of the Palestinian population, including mass arrests and severe movement restrictions that followed the abduction and murder of the three Israeli youth in the West Bank, the kidnapping and murder of Muhammad Abu Khdeir in Jerusalem, and the Israeli settler takeover of apartments in Silwan."
Q - Some observers believe that a third intifada, or uprising against Israel's occupation, is underway in Jerusalem. Do you think this is an accurate assessment?
IJG - "A renewed Palestinian popular uprising against Israeli oppression will happen only when protests spread beyond the limits of East Jerusalem and find the support of leadership that inspires and raises political demands which are an alternative to the status quo. These ingredients are currently not in sight."
Q - Israeli authorities have recently announced severe measures they hope will quell the unrest, including passing a law that calls for prison terms of up to 20 years for stone throwing. Israeli police have also been targeting Palestinian children, arresting and holding dozens of minors for a month or more before facing trial. Do you think these attempts to suppress discontent will succeed?
IJG - "As already mentioned, this policy, which is reminiscent of the 'iron fist' and 'breaking bones' policy of the Israeli government in the first intifada, results in a deep sense of insult and humiliation, in addition to the usual oppression and daily hardship. In the absence of a Palestinian leadership that is willing and able to channel anger and humiliation into a political uprising, more Israeli repression is a recipe for more inter-communal violence by private individuals and groups, Palestinians and Israelis."
Q - What will it take to calm the situation?
IJG - "A necessary first step would be a clear and strong diplomatic intervention by Jordan, the European Union and the United States, which ensures that the status quo in the Al Aqsa compound is respected by the Israeli government and that Palestinians have free access for worship. Jordan as guardian of the Al Aqsa compound, for example, would have to follow-through on its threat to suspend its agreements with Israel, and would have to be backed by the EU and the US. Subsequently, Israel's powerful allies, in particular the US and the EU, as well as the United Nations, would have to adopt diplomatic and economic measures which make settlement expansion in occupied East Jerusalem and the West Bank too costly for Israel to proceed."
Q - The US has been critical of recent settlement announcements in Jerusalem, but has refused to spell out any consequences for continued Israeli disregard for American concerns and policies. Do you think this lack of American resolve emboldens Israeli hardliners?
IJG - "Yes, of course. As long as Israeli politicians and the public will believe that there is no price to be paid for settlement expansion in terms of international relations and economic cooperation, settlement expansion will be supported by the Israeli public, political parties and governments."