ULYP Empowers Marginalized Youth In Lebanon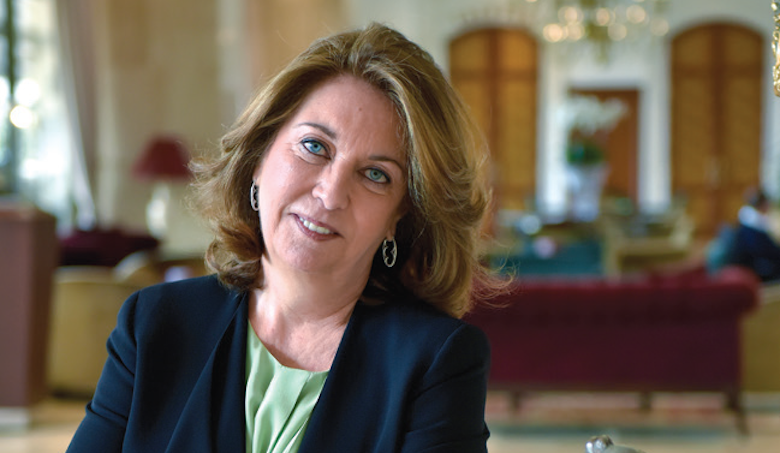 Since 2010, Unite Lebanon Youth Project (ULYP) has been working on the front lines in refugee camps across Lebanon — the country with the highest per capita concentration of refugees in the world — to empower young Palestinians, among others, through a comprehensive set of programs that focuses on education, opportunity, and stability.
The organization's belief structure and goals sound simple, but in the context of the extreme sectarian division that has plagued Lebanon for decades, they are often daunting to execute. In short, ULYP operates under the assumption that everyone deserves the chance to fulfill their potential, regardless of race, religion, or socio-economic standing, and that breaking free of the physical confines of the camp is often key to this mobility.
ULYP's beneficiaries include Palestinian, Iraqi and Syrian refugees, along with marginalized Lebanese youth. Its campus outside of Beirut serves as a homebase for many of the 10-12 programs serving almost 3,000 children, youth, and women in a number of capacities that include not only academic training, but technical skills like language and art; life skills like conflict resolution and leadership training; and recreational programs.
The organization was founded by Melek el Nimer, who was one of 12 recipients of the 2015 International Women's Forum's "Women Who Make a Difference" award. Of her decision to found ULYP, she says, "I had been working in the Palestinian camps for 20 years or so, and I decided that if you really want to make a difference you need to take the people who participate in our programs out of the camps. Whatever you do in the camps stays in the camps -- there's an invisible wall that separates refugees in camps from everyone else."
On April 19th, 2016, Nimer and ULYP will be given another honor when they receive the Award for Institutional Excellence at the 2016 Gibran Awards Gala in Washington, DC. "The work of this small but mighty organization is driving a paradigm shift away from historical divisions along religious, political, socio-economic, and ethnic fault lines towards a vision for a country that embraces unity in a shared struggle for a better future," says the Arab American Institute's website , the organization that puts on the awards. "Their success stories are changing the way youth see themselves and each other, and in so doing, ULYP is helping to redefine the the future of Lebanon."
Nimer says she's honored to be receiving the award, and it only confirms that ULYP's programs are working. One of the most noteworthy of these is called The Bridge — it provides university preparatory coursework, guidance with applications, and assistance in obtaining funding to high school students. In the case of Palestinian refugee Ammar Mustapha, ULYP's Bridge program helped him secure a scholarship to Eton College, the prestigious boys boarding school in the UK that has educated 19 British prime ministers.
Mustapha was featured in a video and an article by AFP late last year, both of which highlighted the sharp contrast between life in refugee camps and life at one of Britain's poshest schools. In the video, he expresses a strong sense of duty to return to Lebanon and help Palestinians living under drastic conditions there, but his options are limited by Lebanon's discriminatory job restriction policies that prevent Palestinian refugees from working in a number of professions.
Today, there are 400 ULYP students enrolled in universities in Lebanon and abroad, and more than 130 graduates working in various fields. Melek el Nimer says she hopes those in the program will encourage others they know to take the leap, and that a ripple effect will eventually lead to the paradigm shift she hopes to accomplish. Once the students have graduated, the pull to return home may be strong, but Nimer believes that creating a large community of educated refugees that pursue careers away from the camps has its advantages.
"My personal conviction is that there is nothing for people to come back to. There are enough disenchanted doctors and engineers in the camps sitting idle, and eventually someone puts a gun in the hands of the unemployed youth," she says. "I also believe that a successful professional living outside will change the opinion of the Western world. What comes to mind when most Westerners think of Palestinians? Either someone who is carrying a gun or lying in a puddle of blood. But when they meet a successful doctor, that perception changes."