Who represents the Palestinians officially before the world community?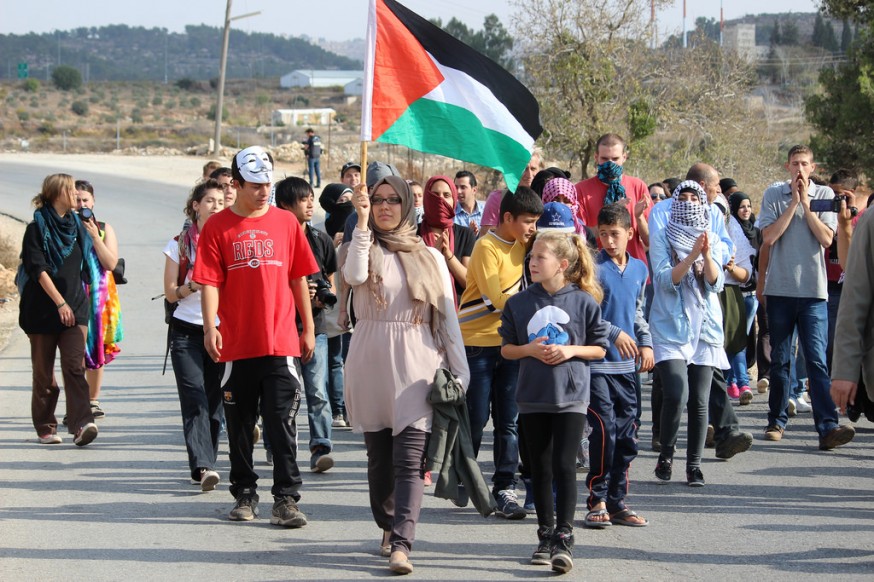 The Palestinians are represented in the international arena by the Palestine Liberation Organization (PLO), founded in 1964 by the Arab League (the regional organization which now includes 22 Arab states and the PLO).
Although the Arab League's intentions in establishing the PLO may have been to control and channel Palestinian political aspirations, the PLO gradually was transformed into a genuinely Palestinian organization.
By 1974, the the Arab states recognized the PLO as the "sole legitimate representative of the Palestinian people," and the PLO was granted observer status in the United Nations by its General Assembly.
The PLO is an umbrella organization, that includes guerrilla groups, political parties, women's groups, student, trade, and professional unions, and other groups within Palestinian civil society.
The main decision-making body of the PLO is the Palestinian National Council (PNC), which functions as a "parliament in exile." Most PNC members are elected by constituent organizations (such as the General Union of Palestinian Women), while others are appointed by the PNC to ensure representation of all Palestinian communities, including those within Israel, those under occupation, and those living in exile.
The PNC sets policy for the PLO, and elects the 124 members of the Central Committee and the 18 members of the Executive Committee. (The Central Committee was created in 1973 to provide direction to the Executive Committee when the PNC, due to logistical difficulties, could not easily convene).
The Executive Committee is responsible for carrying out the policy directives of the PNC.
Yasser Arafat, a leader and founder of Fatah (a guerrilla organization, political party and constituent organization of the PLO), became Chair of the Executive Committee of the PLO in 1969. He held that position until his death in November 2004. Mahmoud Abbas ("Abu Mazen"), current President of the Palestinian Authority, was elected Chair of the Executive Committee of the PLO in January 2005, and currently holds that position.
Despite its official status as the sole legitimate representative of the Palestinians, the PLO has always had its critics within Palestinian society. These have included dissident guerrilla groups that opposed particular PLO diplomatic positions, Muslim organizations such as Hamas that dissent from the PLO's secular nationalism, and intellectuals who charged the PLO leadership with nepotism, corruption, and ineptness.
A new, indirect challenge to the leadership of the PLO may be emerging in the form of a movement of Palestinian "civil society" organizations (see 3.11) or NGOs.
In July 2005, 171 Palestinian NGOs issued a call for boycotts, divestment, and sanctions against Israel. Its demands included equal rights for Palestinian citizens of Israel (long ago abandoned as a goal of PLO diplomacy), an end to Israeli occupation of all Palestinian territories, including the West Bank and East Jerusal em, the establishment of a Palestinian state and realization of the Palestinian refugees' right of return to the homes from which they were forced in 1948.