A 13-Year Wait for 30 Minutes: One Woman's Struggle to Visit Her Imprisoned Husband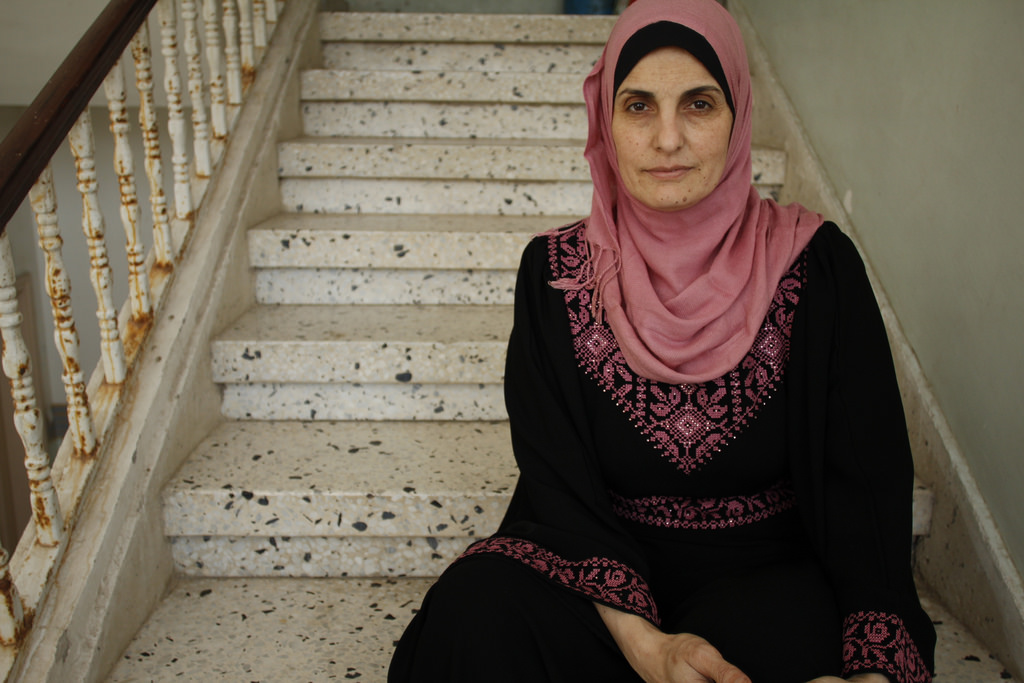 Saadia Hourani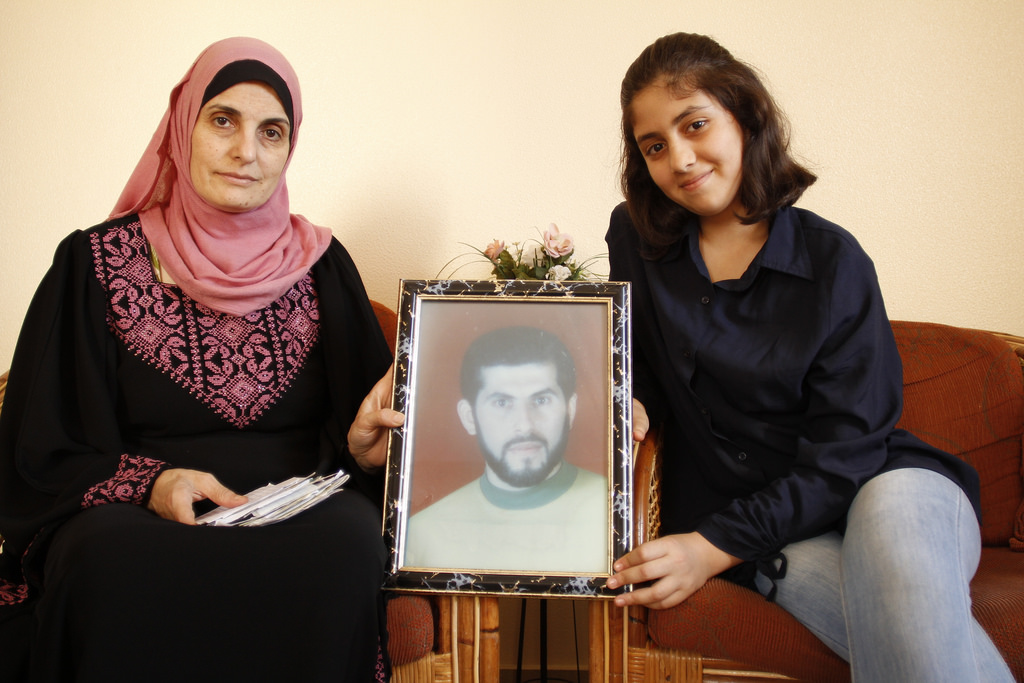 Saadia Hourani and her daughter Lin hold up a photo of Imad Saftawi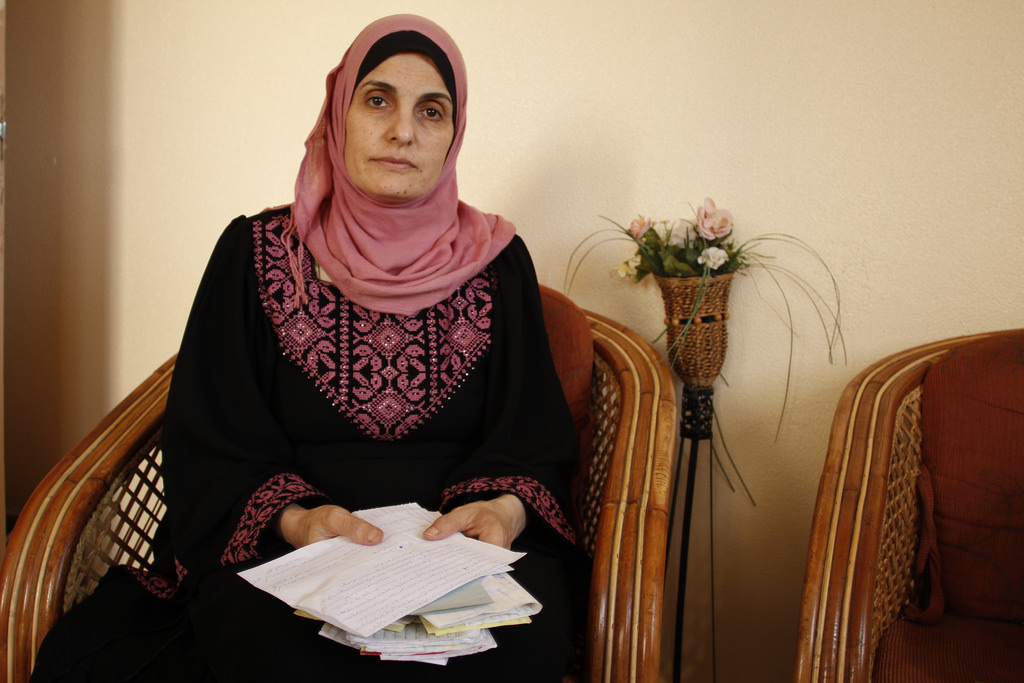 Saadia Hourani clutches letters sent from her imprisoned husband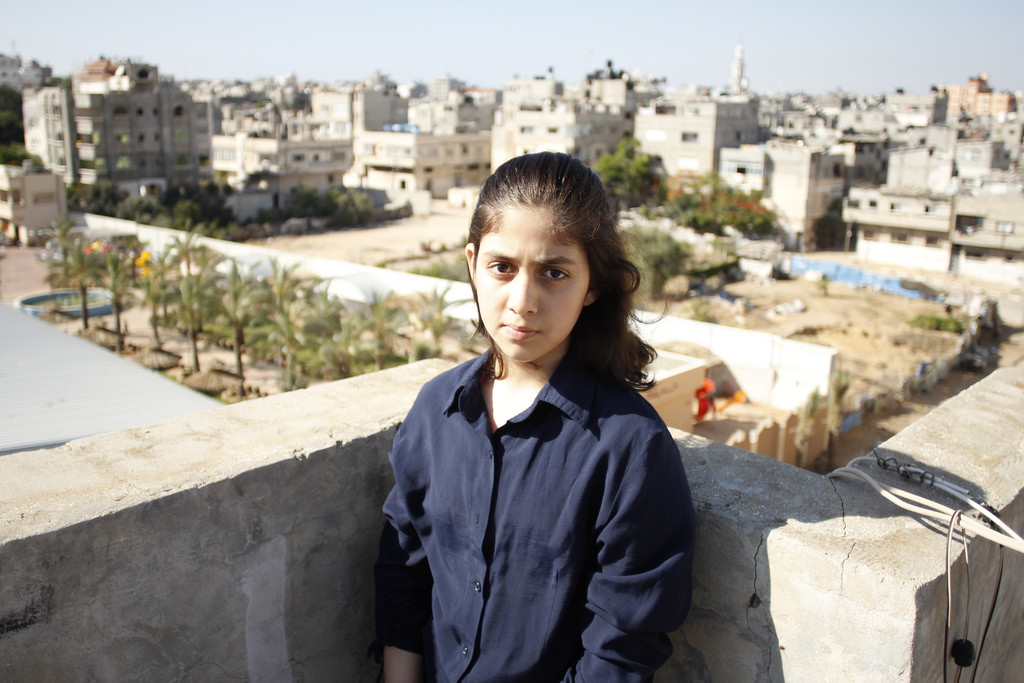 13-year-old Lin Saftawi has seen her father in person only once
Saadia Hourani is married to prisoner Imad Saftawi. She was forced to go 13 years without seeing her husband due to Israel's draconian web of restrictions on family visits for Palestinian prisoners.
She was born in a refugee camp in Jordan after her family was displaced from their Palestinian village in 1948. She grew up in Palestinian refugee camps in Syria before returning to Gaza after getting married.
Saadia shares her story:
I went back to the Gaza Strip with my husband, leaving behind family and my childhood memories inside the camp.

My husband Imad used to work in the Ministry of Religious Endowments and the nature of his work requires travel from time to time to participate in conferences.

My husband was arrested from the Rafah border crossing on December 13, 2000, while he was returning from Dubai. I was unaware of his whereabouts for 24 hours. The Israeli prison contacted me the day after his arrest.

The caller told me that he was an officer working in the Israeli army. He said that my husband had been arrested yesterday while he was arriving in Rafah crossing, and I must inform the authorities of this.

Then, they started directing many accusations against him. He was held for 6 months under administrative detention. Due to the lack of evidence against him, the Israeli authorities renewed his administrative detention for two more years. He never had a trial. During this period, the Israeli authorities inflicted both physical and psychological pressure on my husband in attempt to get a confession from him.

I have three sons, Hamza, Jehad, and Asaad and two daughters, Sarah and Lin. Sarah was two years old when her father was arrested and she does not remember anything about her father. Lin came into this world knowing her father only through photos. I was three months pregnant when her father was arrested.

Lin, who is 13 now, was able to visit her father only once when she was four years old. We have been unable to get permission for her to visit since then.

We have been told that only family members under 10 and over 45 are permitted to visit.

I wasn't allowed to see my husband for 13 years. Finally, less than a year ago, I was able to visit him for the first time. It was like a dream.

The Red Cross buses picked up the families of the prisoners at five in the morning, and we didn't get back until eight o'clock at night. You do not need that much time to go there as it only takes four hours, but the rest of the time, we were put through humiliating inspections and waited for long hours, and all of that just for a half-hour visit.

When I finally got to see my husband, there was a glass wall between us and we could only talk over the hanging phone. I could not touch his hand or hug him. All I could do is cry behind the glass and try to hold back the shock and overwhelming emotion. How could I express the longing of 13 years in half an hour?
PHOTOS: Jehad Saftawi/IMEU
comments powered by

Disqus