Abu Nidal: Exhuming Hope from the Graves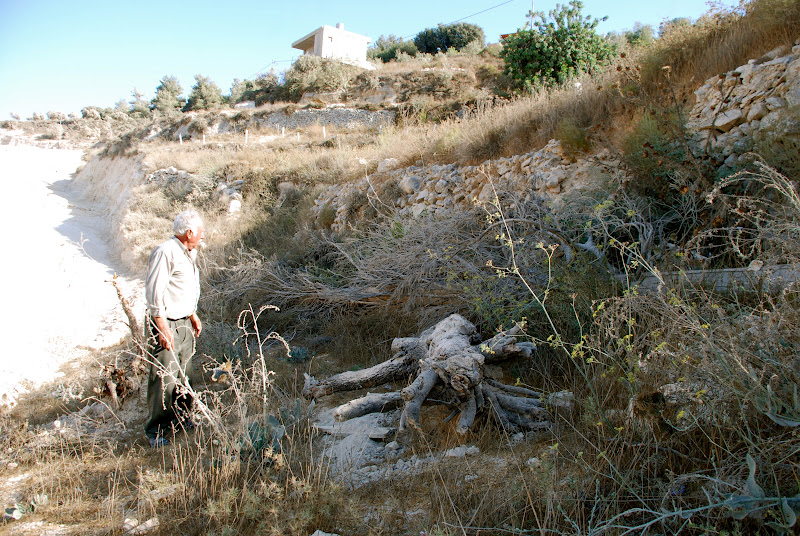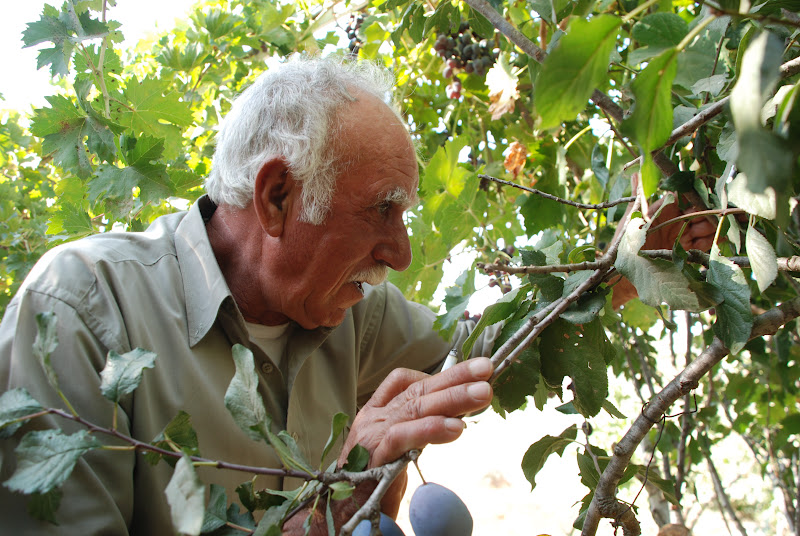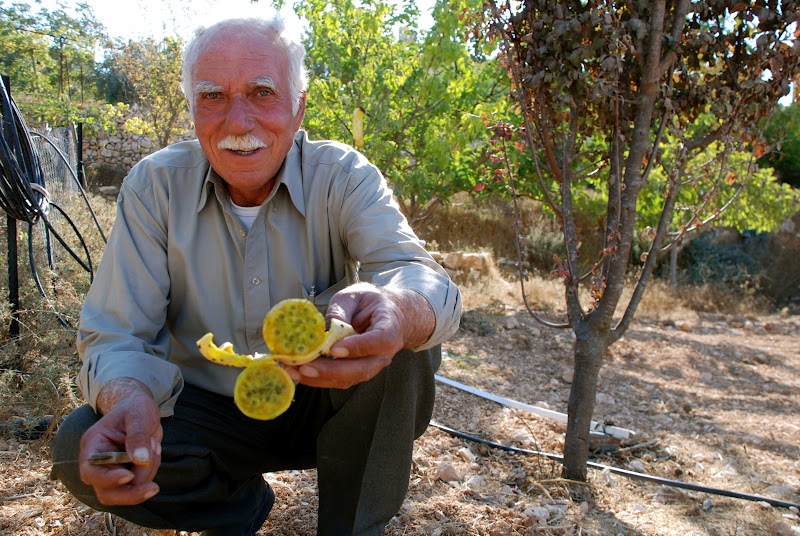 Abu Nidal holds a cactus fruit from his home garden. Known in Arabic as "saber," or "patience," the fruit is a staple of the Palestinian country side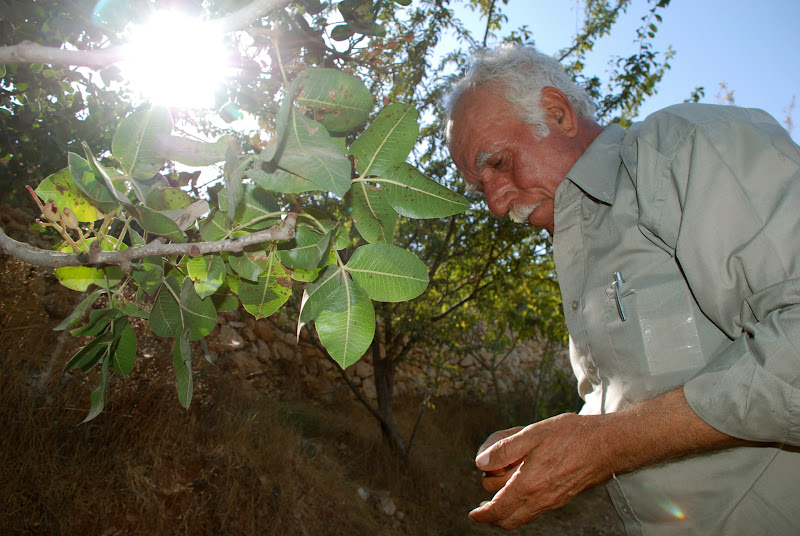 Abu Nidal checking on his pistachio tree while on his way to visit his parents' graves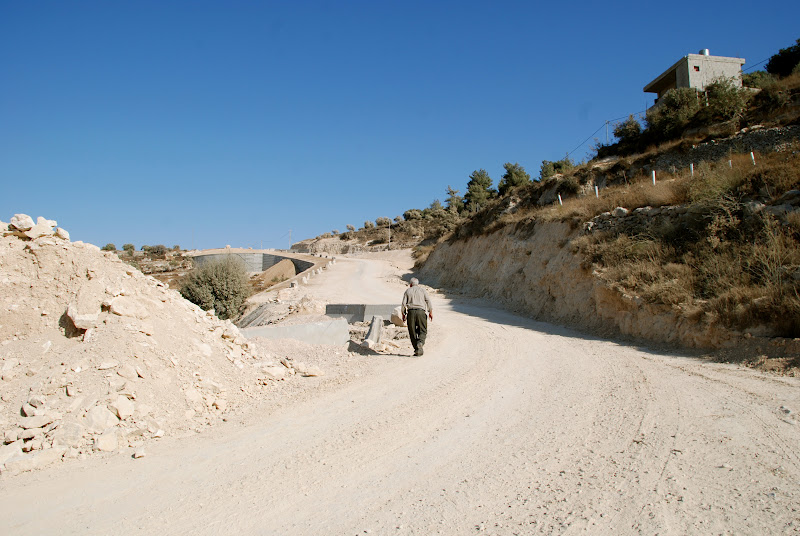 Abu Nidal walking towards the tunnel that connects him to his parents and grandmothers' grave site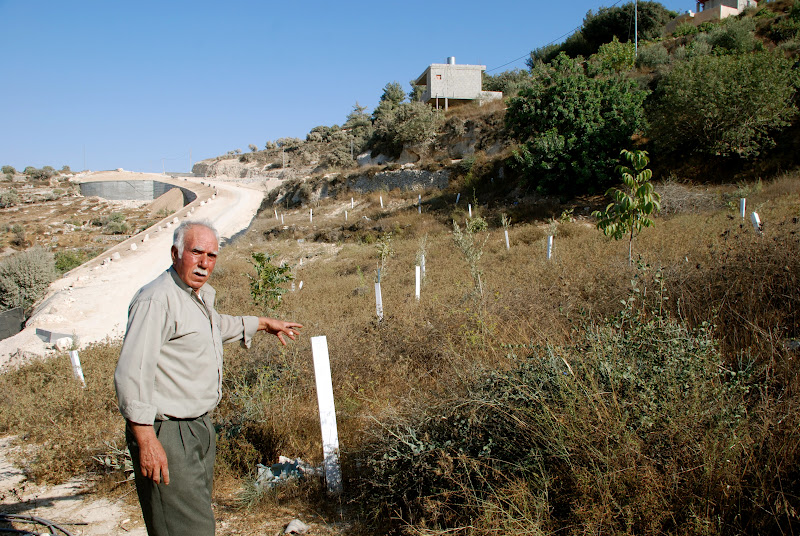 Abu Nidal pointing to his land and the path of the wall that cuts straight through it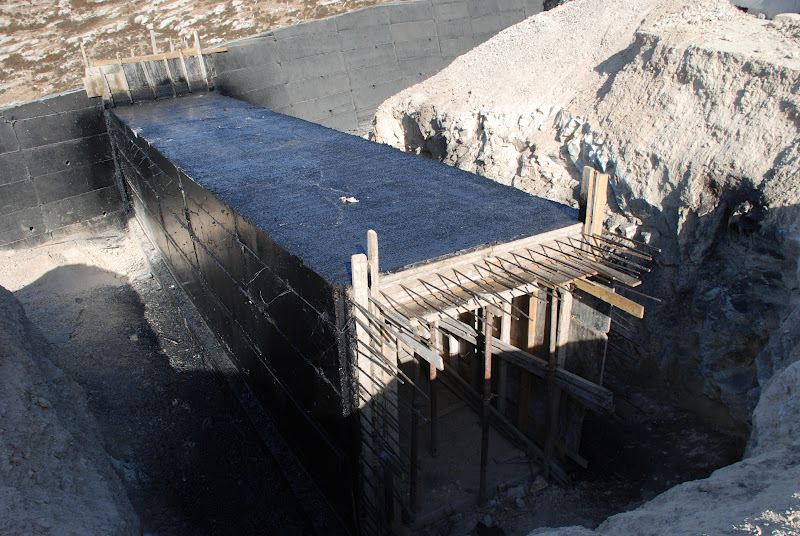 The Israeli built tunnel separating Abu Nidal from his land and his familys' grave site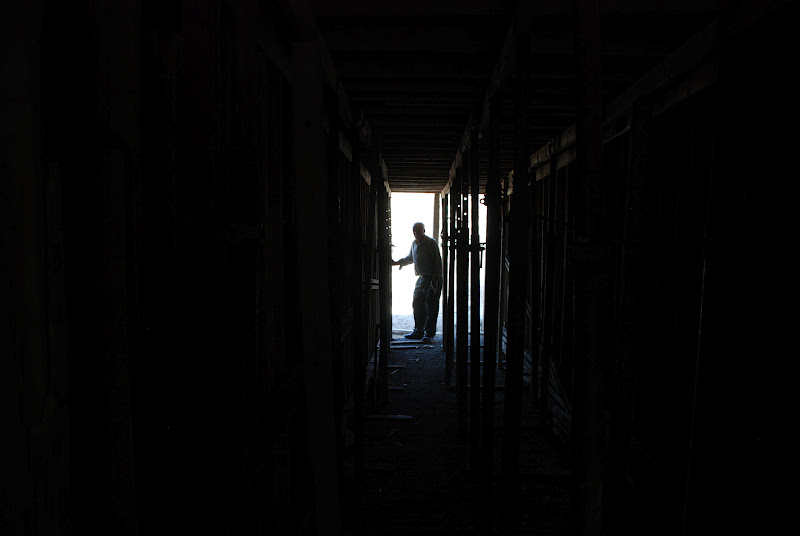 Abu Nidal standing at the end of the tunnel on the other side of his land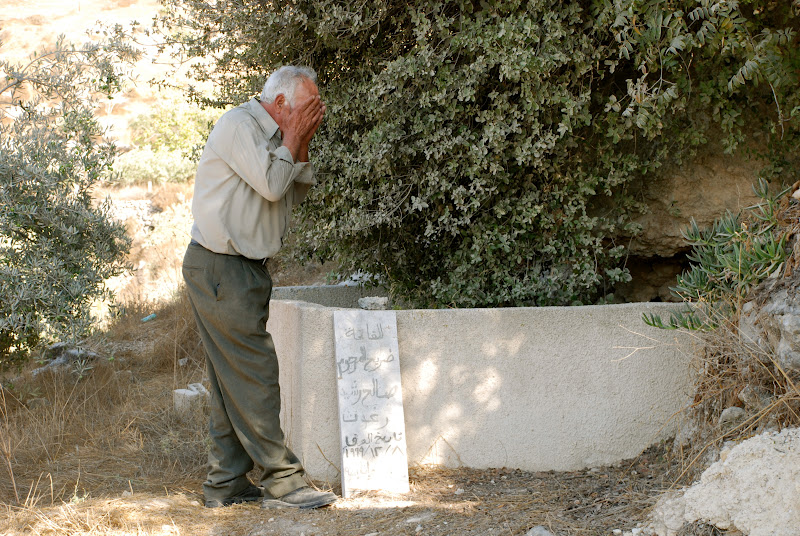 Abu Nidal praying next to his fathers' tomb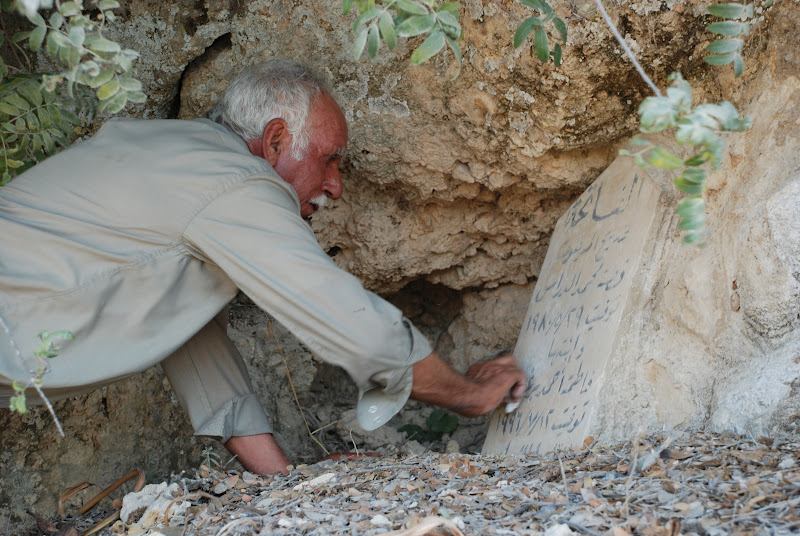 Abu Nidal cleaning his grandmothers' grave stone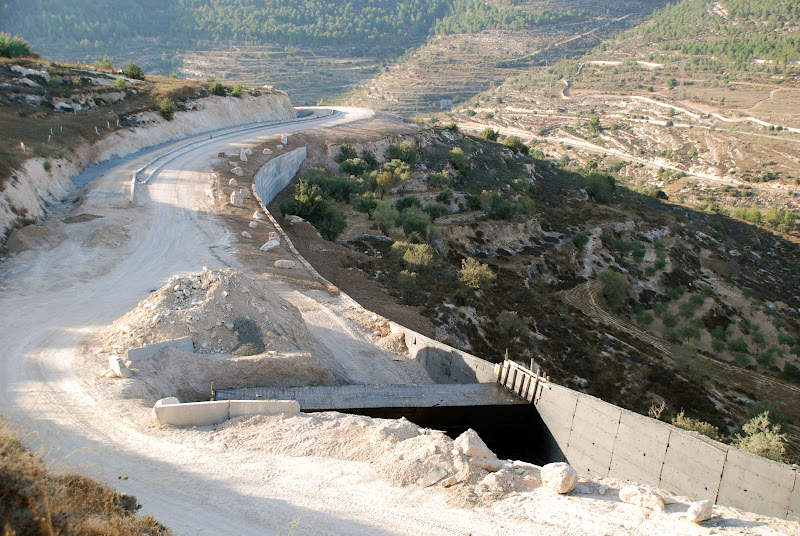 The tunnel and the path of the segregation wall
"They consider my parents' graves, my grapes, my olives, and my old pine tree a problem. But the problem is the occupation."
Thirty years ago during a snowstorm in the village of Al Walajeh, 70-year-old Abu Nidal found a broken pine tree and nursed it back to life. In 30 years, the tree grew several meters high making it a landmark in his village and a source of pride for Abu Nidal whose life's work has been dedicated to tending the land.
Today, Abu Nidal's tree lays at the edge of one of the last remaining stone terraces on his land, which has been confiscated for the building of the Israeli Segregation Wall that cuts straight through Al Walajeh and in the heart of Abu Nidal's olive and fruit fields.
"When the Israeli army came and began the construction of the wall, I went out to see what was happening," recounts Abu Nidal. "And that is when I saw them cutting down the pine tree in front of my eyes. I will never forget that scene. This is why I keep the tree. I know it is now just a dead piece of wood but I don't allow anyone to touch it. It is like one of my children. I saved it and they killed it."
But Abu Nidal's pine tree is not the only thing that has been impacted by the building of the wall. Abu Nidal's parents' and his grandmother's tombs sit on the same piece of land where the wall is being constructed and were set for destruction by an Israeli military order.
In 2009, Abu Nidal filed a lawsuit in the Israeli court to try and save his parents' and grandmother's tombs. After a long battle, the court ruled that the army could not destroy the tombs.
While still annexing tens of acres of his land and destroying more than 140 of his olive trees, along with grape vines and walnut trees, the army built an underground tunnel for Abu Nidal so he can cross into his land to visit the tombs of his parents. The tunnel that cuts through his land and underneath where the wall will soon be erected leads Abu Nidal to his family's burial spot, where his relative's graves are being fenced in with electric wire.
Watching this elderly man grapple through debris, steel pipes, and rough terrain to walk through a dark tunnel to visit his dead relatives, one cannot help but think of scenes from science fiction films of realities unimagined. Clearing away leaves that have fallen on the tombstone of his grandmother, Fada, Abu Nidal recalls all the things she had taught him about life and agriculture.
"I learned everything I know from my grandmother. She was my mentor… closer to me than my own mother," he says. "She taught me how to create an abundant and diverse landscape that gives. The least I can do is honor her life by preserving the dignity of her tomb."
While it is hard to call this new reality a victory, Abu Nidal is proud that he was at least able to save a few meters that guard those he loved the most. Reciting a prayer next to his father's tomb, Abu Nidal says, "There is no life without hope and no hope without life. They consider my parents' graves, my grapes, my olives, and my old pine tree a problem. But the problem is the occupation. They may be surrounding me by a wall now but the reality is that they are surrounding themselves."
Abu Nidal may not be as fit as he was 30 years ago when he carried that pine tree and nurtured it back to life, but he is still a steadfast spirit holding on to the things most important in life. In his small victories, he is continuing the life-giving traditions he has learned from his grandmother.
When asked about his wishes, Abu Nidal says with no uncertain terms: "I wish to be buried here, next to the ones I love."
comments powered by

Disqus