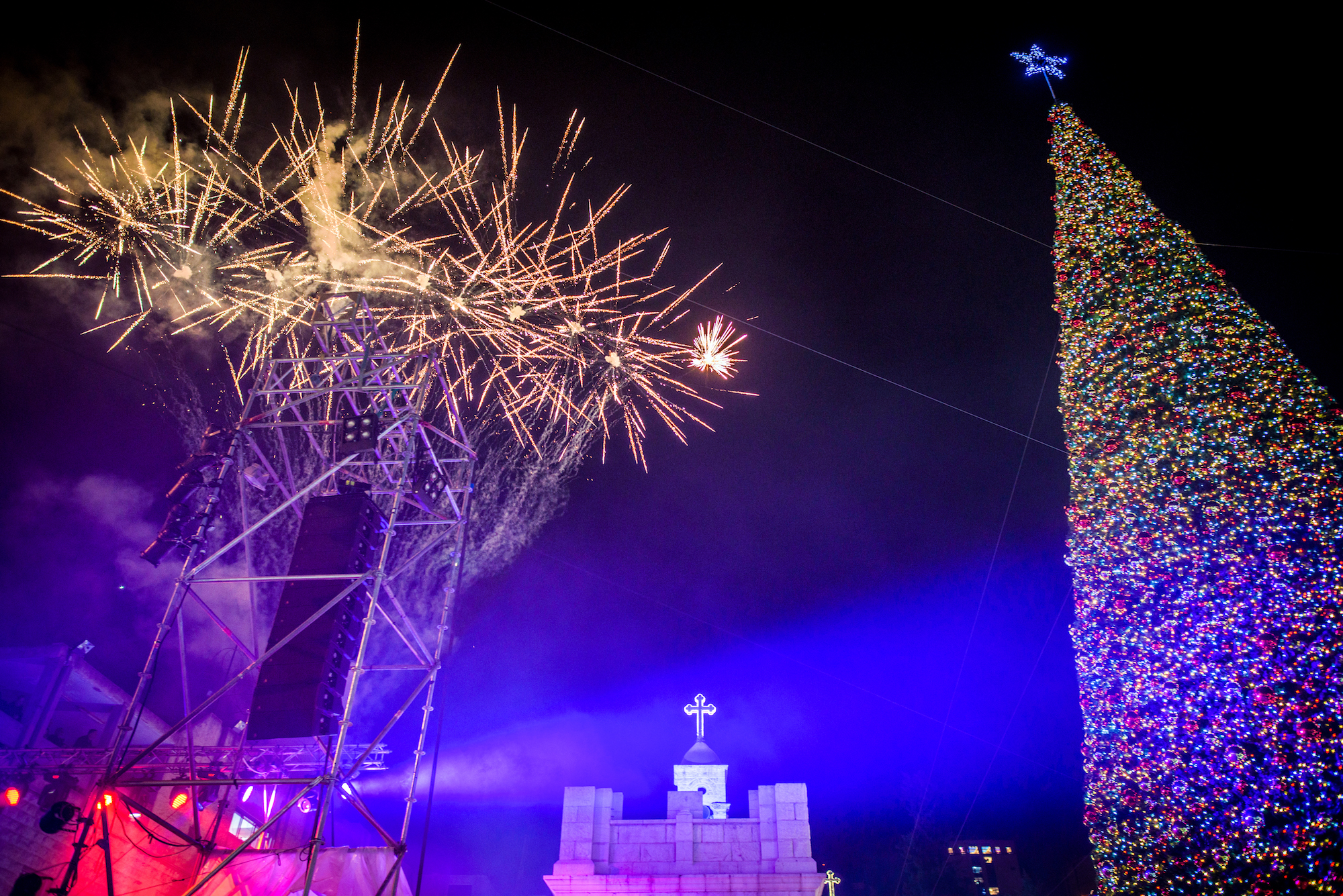 The Christmas Tree Lighting Celebration, Nazareth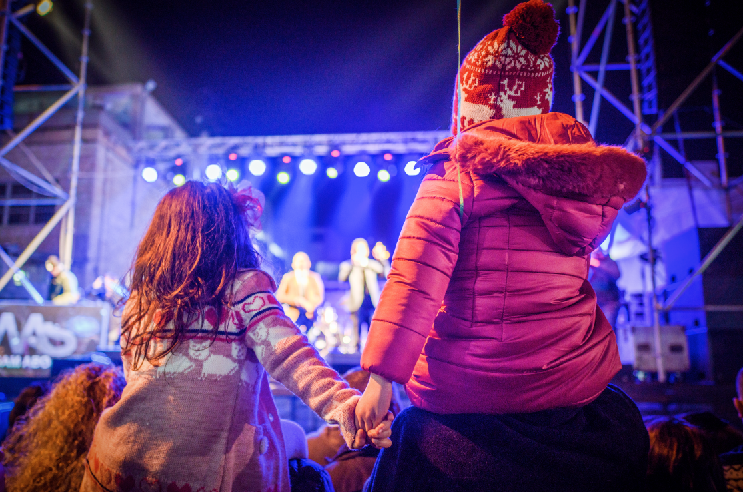 Girls watching the Christmas Tree Lighting Celebration, Nazareth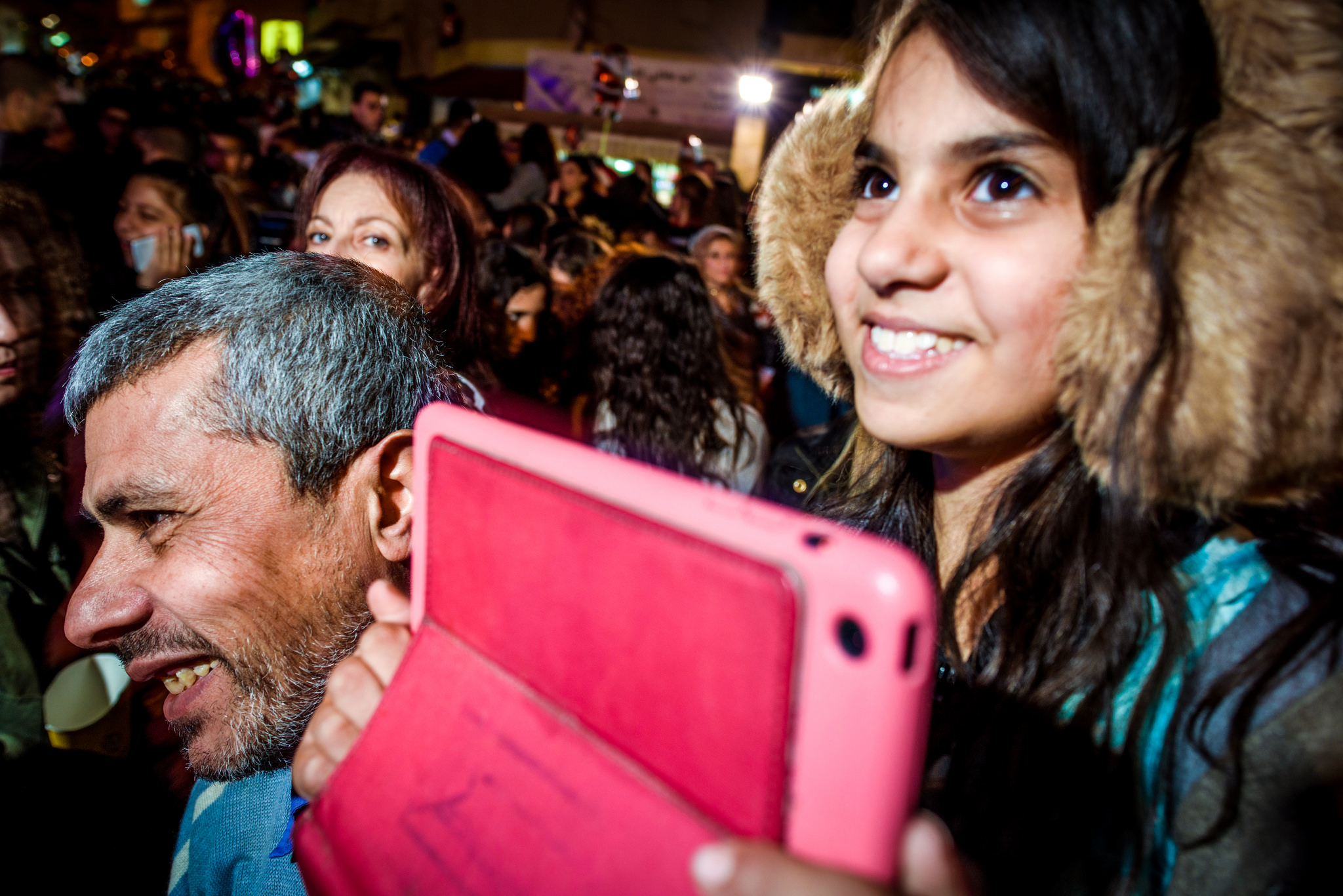 Members of the Mahajneh family watch a variety of performances at the Christmas Tree Lighting Celebration in Nazareth.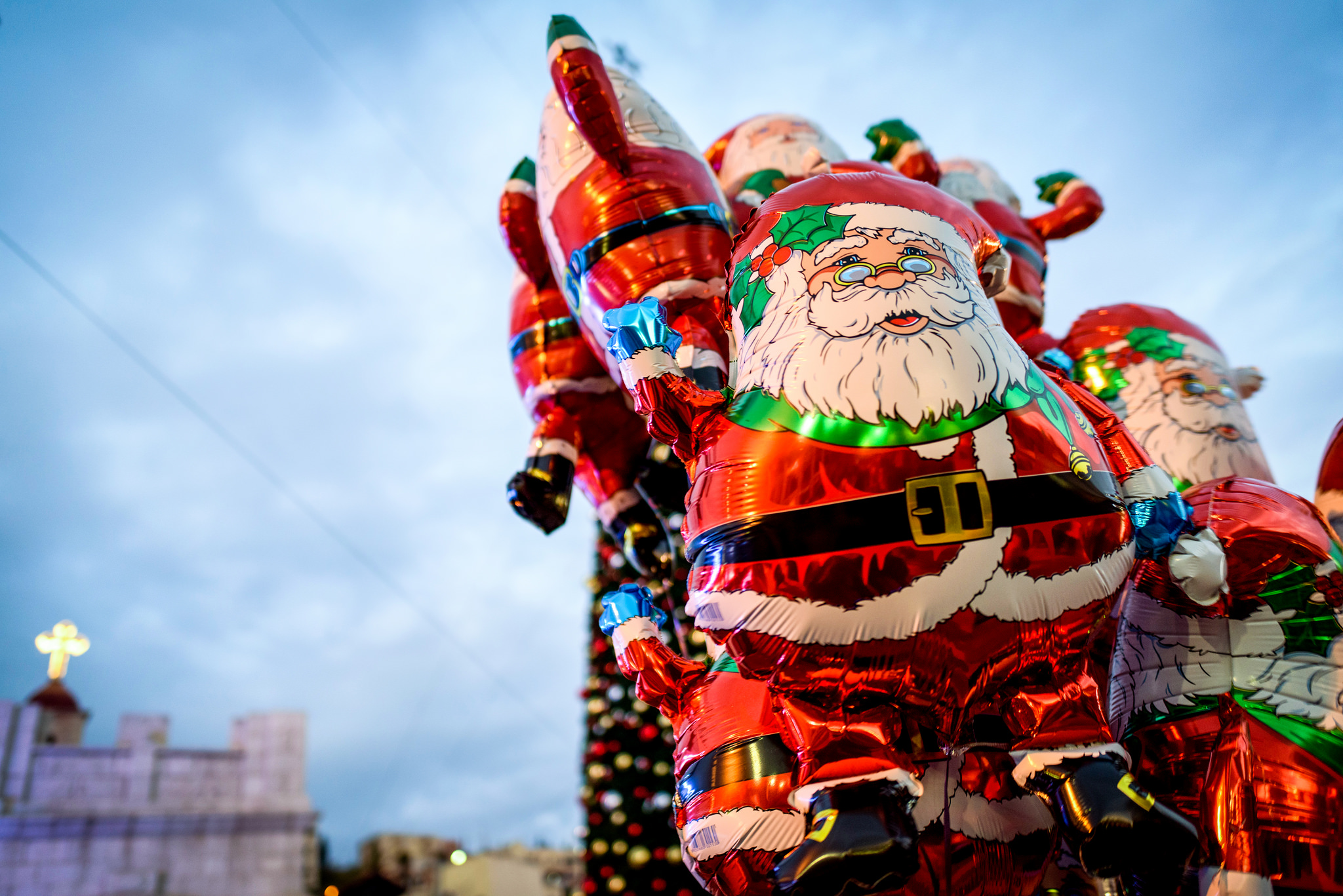 Santa Claus balloons, Nazareth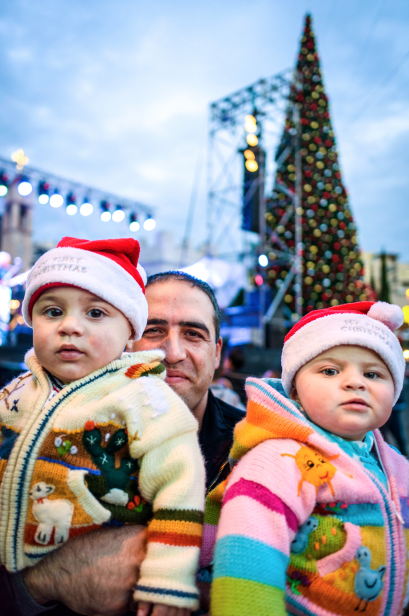 Awad Kassabri, from Nazareth with his 1 year-old twins, Jule and Jullene. They are in front of the Christmas Tree before the lighting celebration outside The Church of the Annunciation in Nazareth.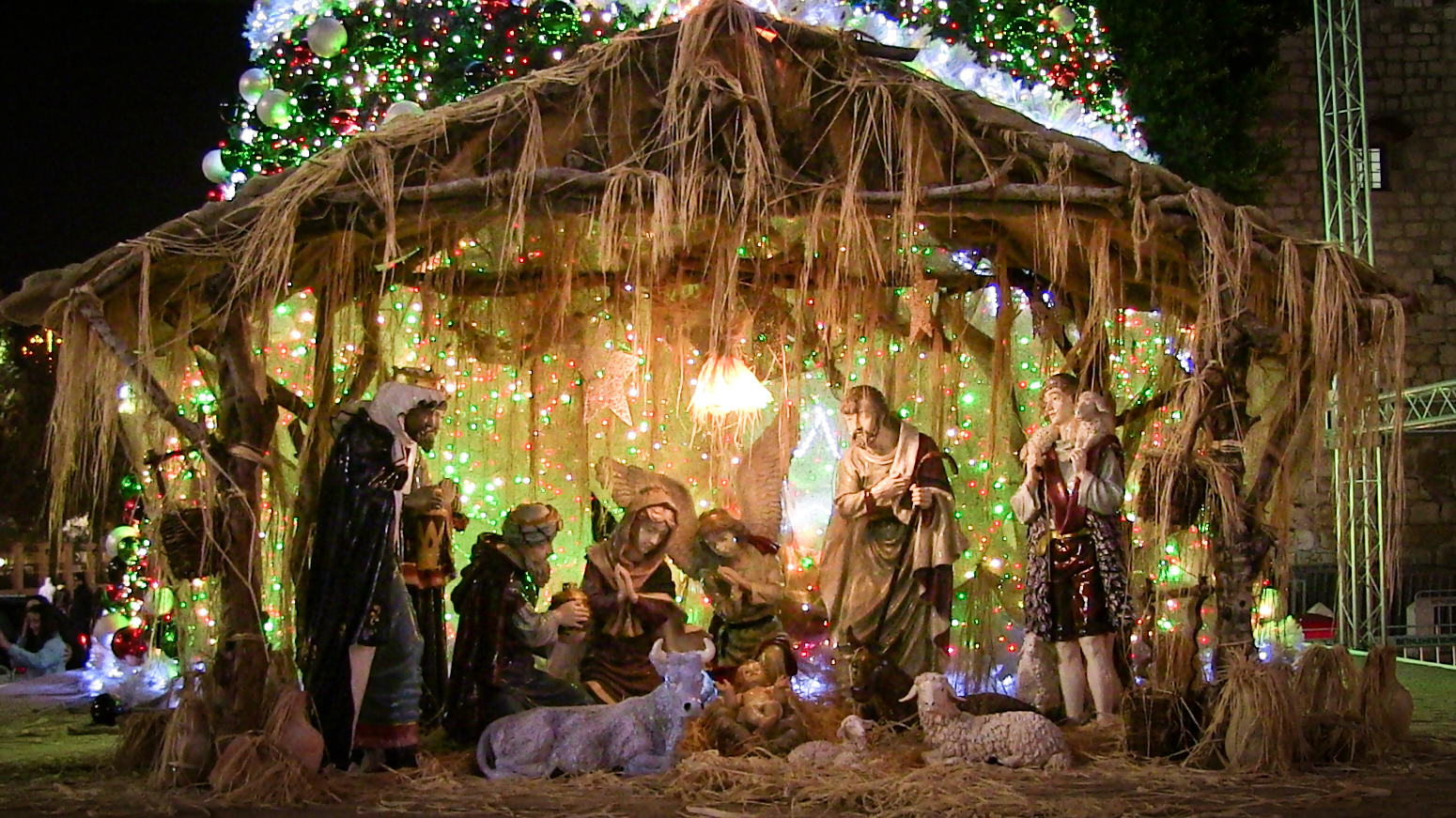 Nativity Scene, Bethlehem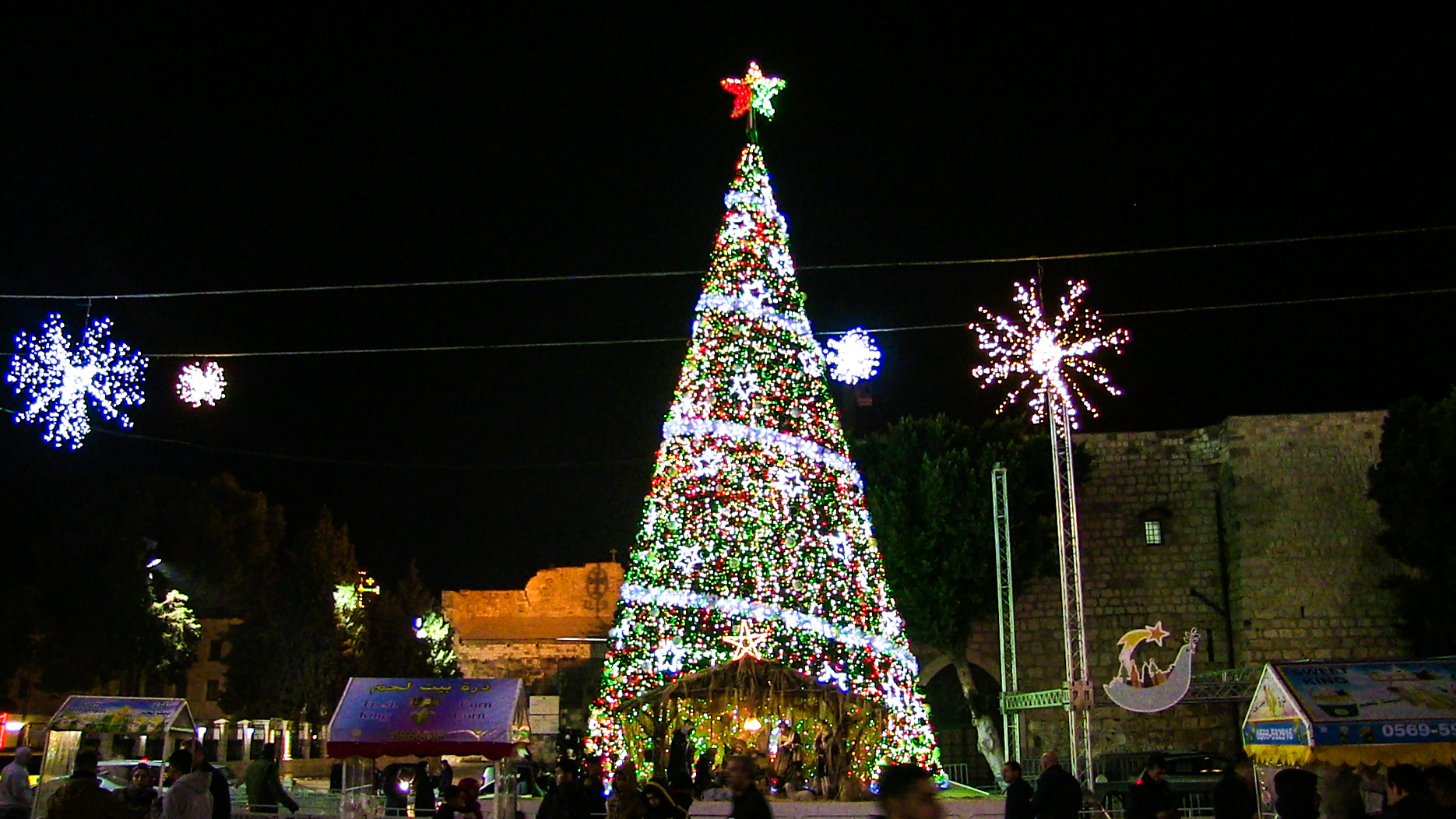 The Church of the Nativity in Manger Square, Bethlehem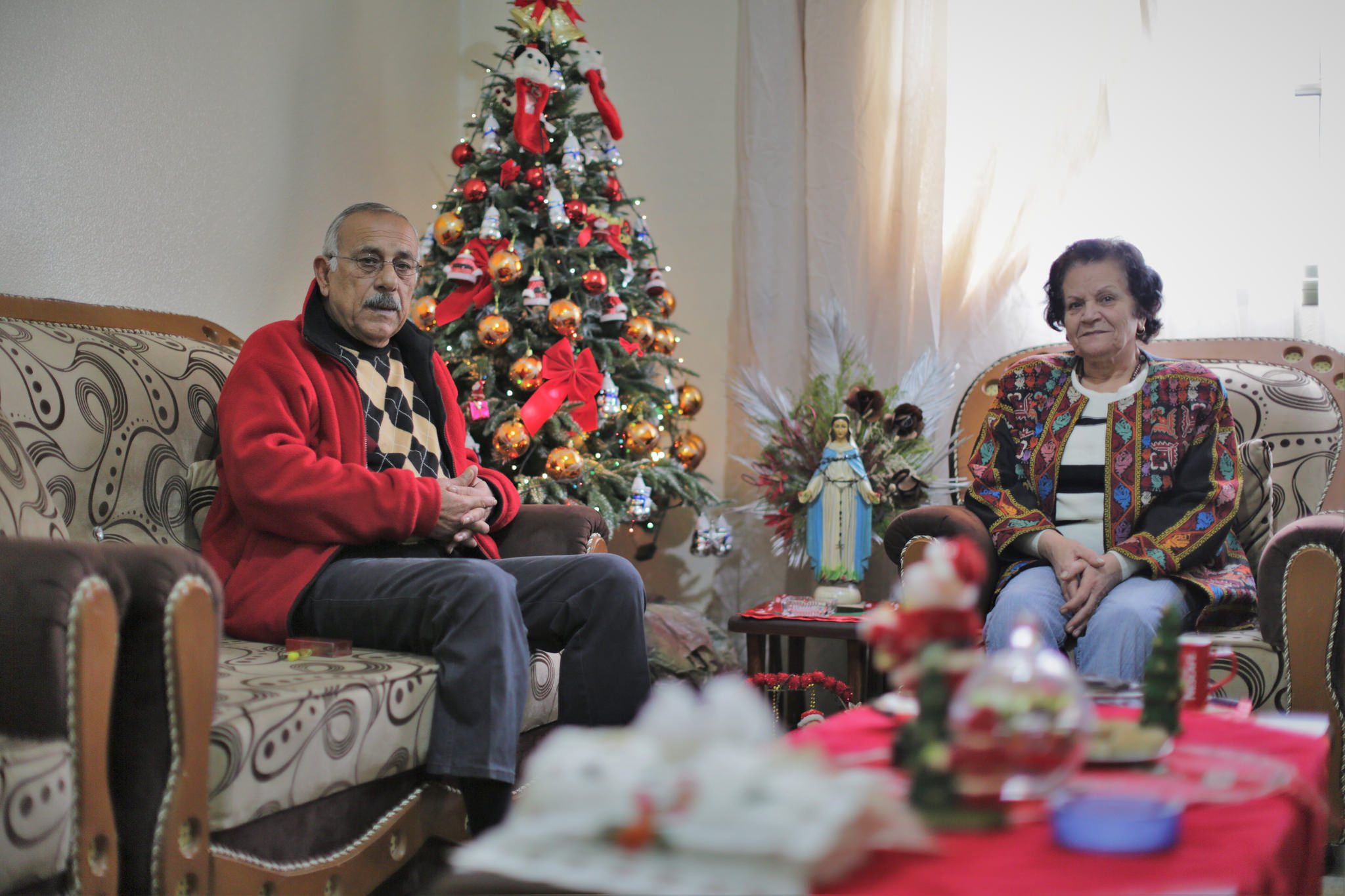 Tony Assad and Amal Al-Masri. "We were one family and destiny separated us, and now my wife and I live here alone." - Tony Assad Al-Masri, Gaza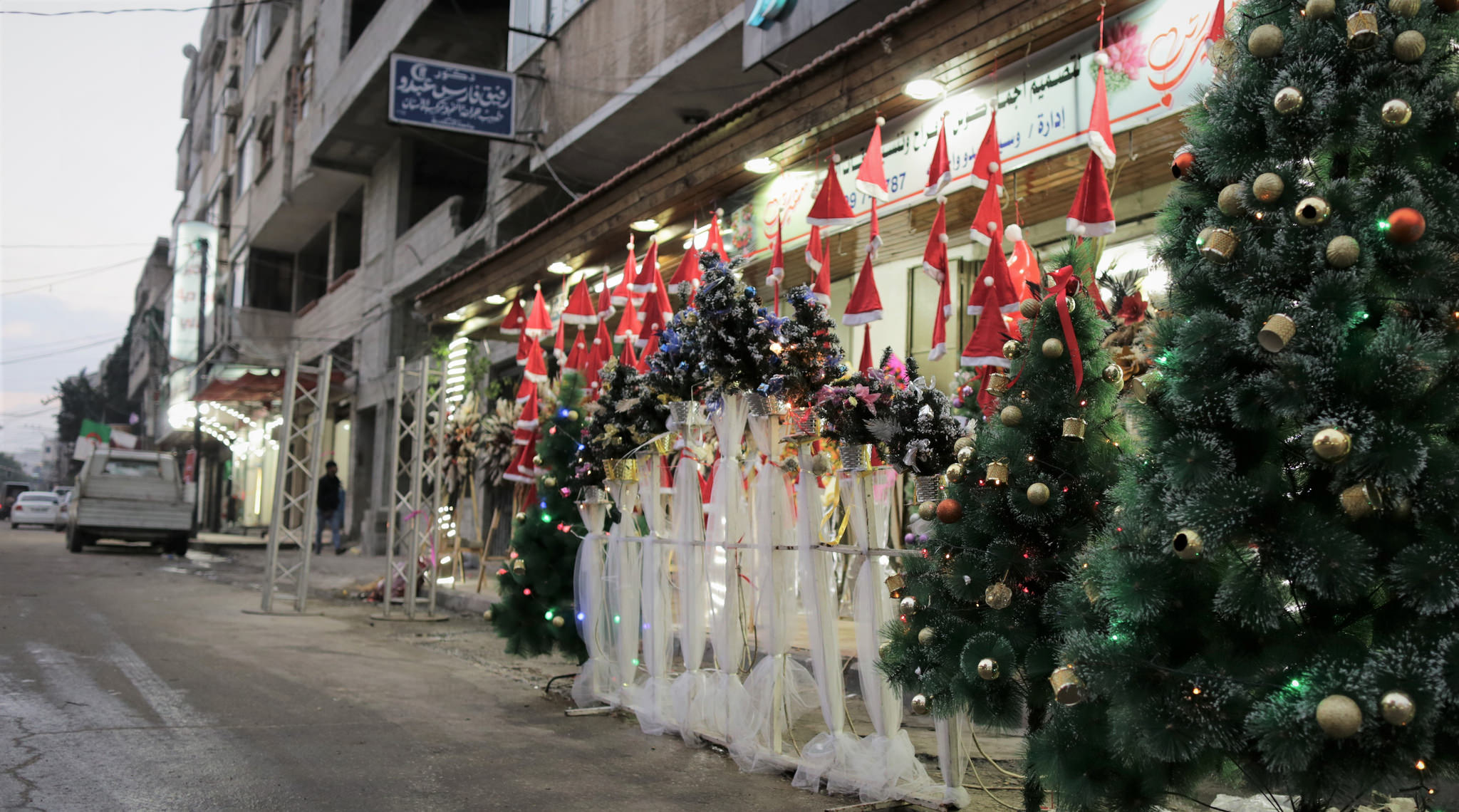 Christmas trees for sale, Gaza
From Bethlehem to Nazareth to the Gaza Strip, Palestinian Christians — a group that many people don't know exist — are taking a breath from the daily struggles of life under occupation to enjoy tree lightings and time with family.
Palestinian Christians make up over 10 percent of the Palestinian population worldwide, and in Israel and the occupied Palestinian territories, the largest population of Christians can be found in the city of Nazareth (almost a third of its residents). This essay takes us from Nazareth's Christmas tree-lighting, to Bethlehem, where the Sa'ed family poses in front of their tree at home, but notes that, "The King of Peace was born on this land, and in this land there is no peace."
The Palestinian Christian population in the Gaza Strip is the smallest of all, and the Al-Masris, who are pictured in the essay, are separated from much of their family by the stringent mobility limits posed by the Israeli government. But they still decorate and try to enjoy the season: "We were one family and destiny separated us, and now I'm living with my wife alone here," Tony Al-Masri says. "Now I'm happy because I see my house decorated even though I am away from my family. So I take photos and send them to them on Facebook. The biggest thing that makes me happy is when we have our permits to visit our children and grandchildren."
comments powered by

Disqus