Gaza Paramedics Recall Efforts to Rescue Civilians After Israel's Attacks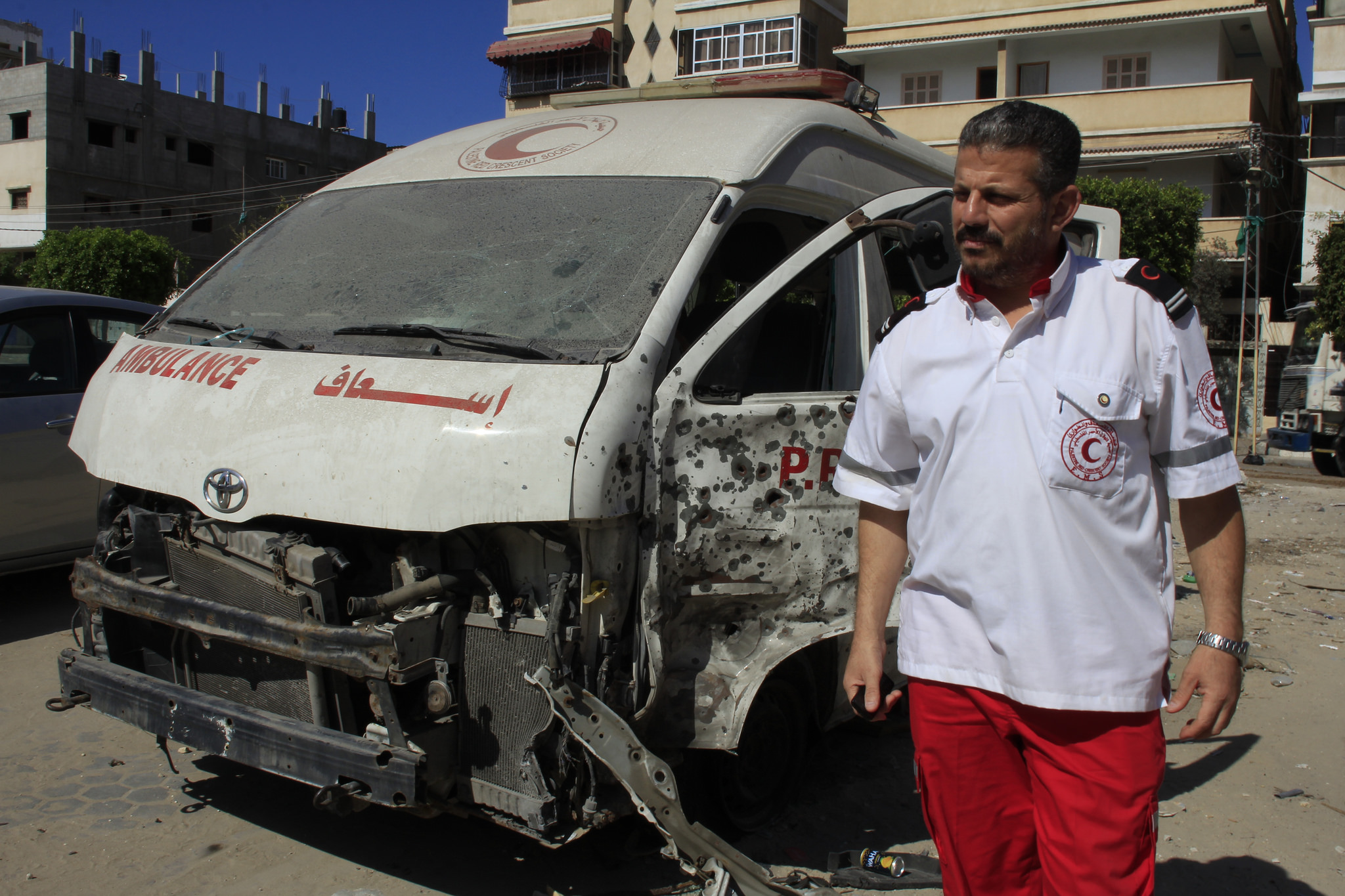 Mohammed Ghazi Alhessi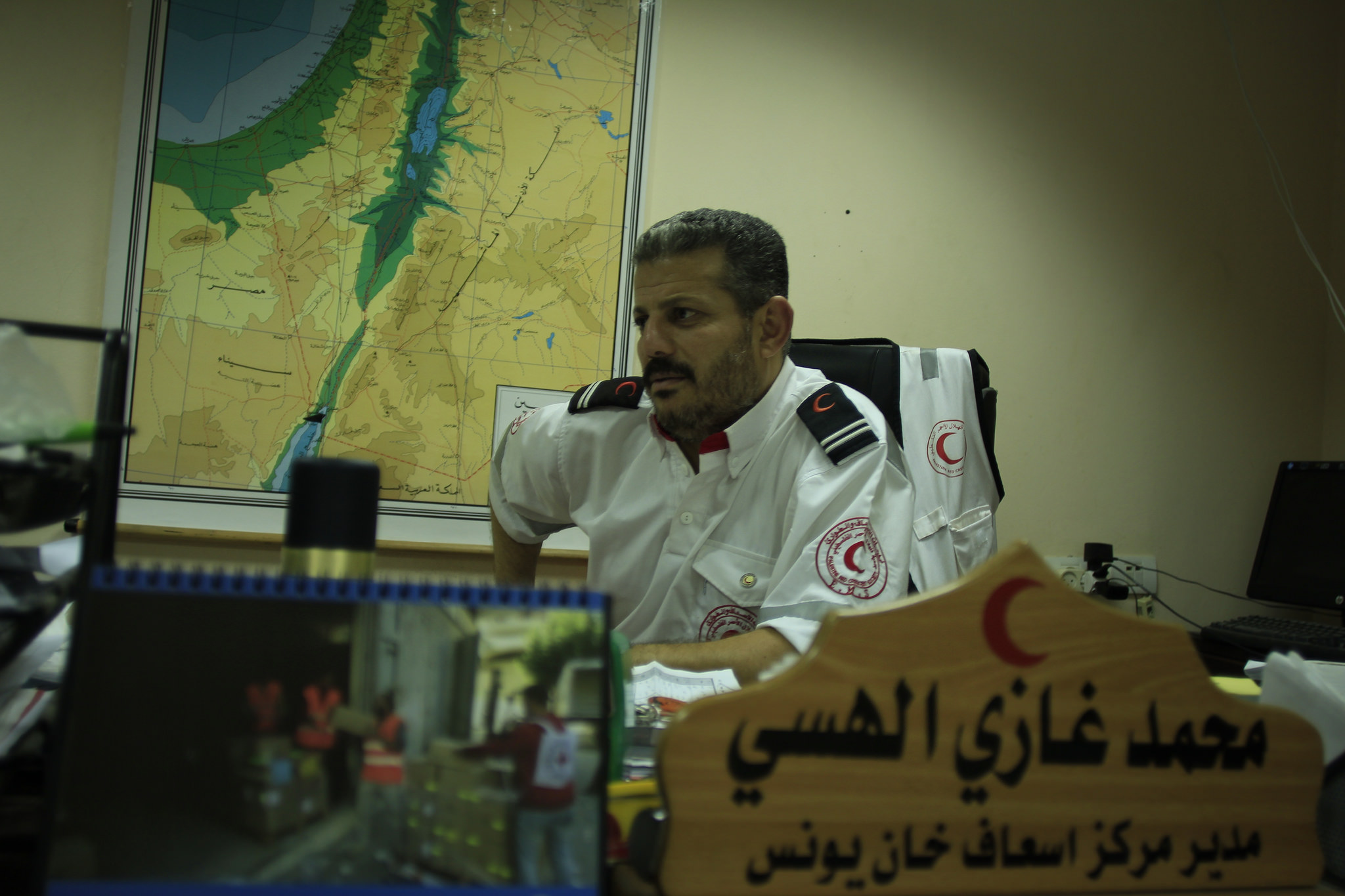 Mohammed Ghazi Alhessi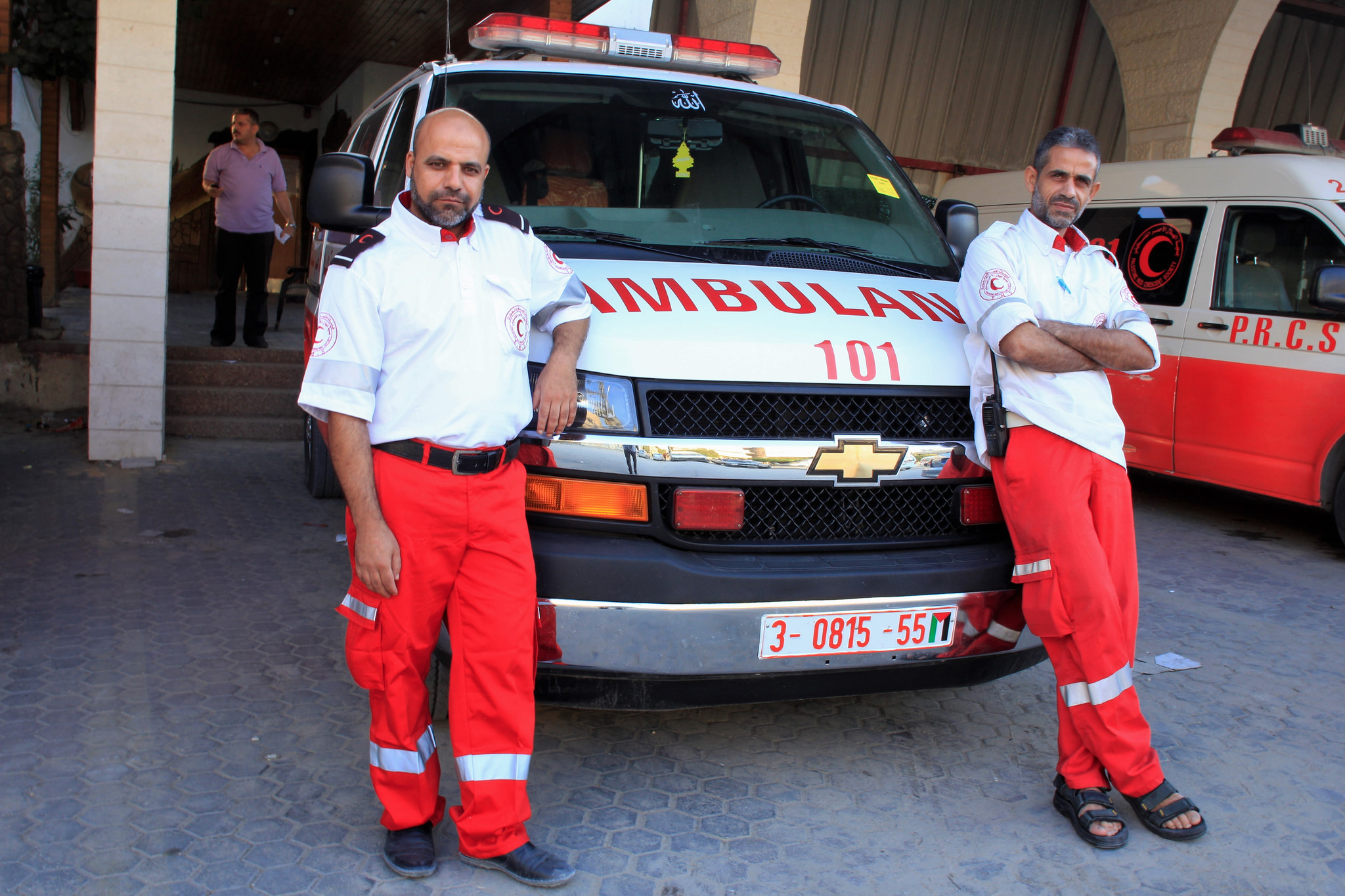 Mohammed Al Jabri and his colleague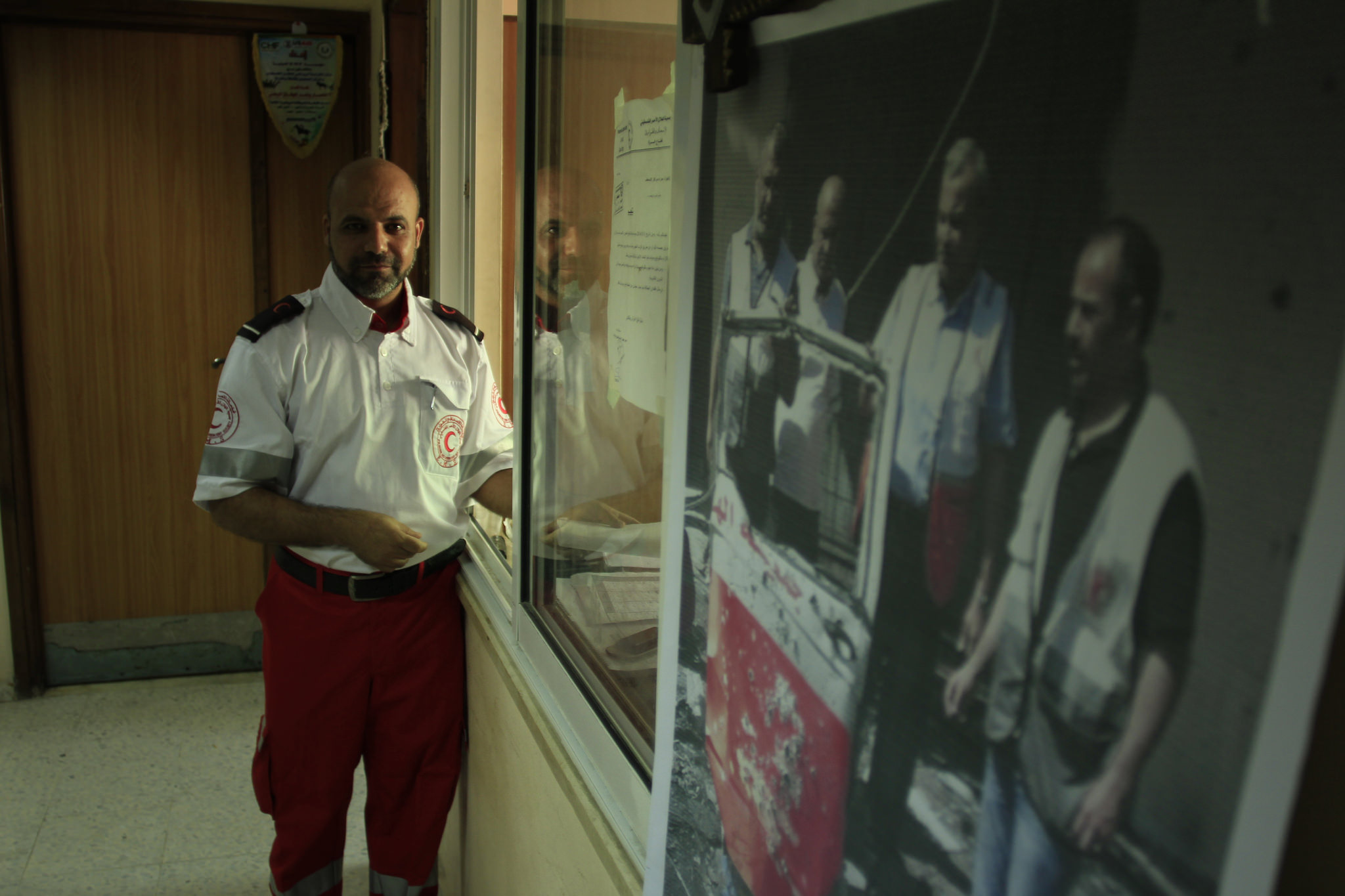 Mohammed Al Jabri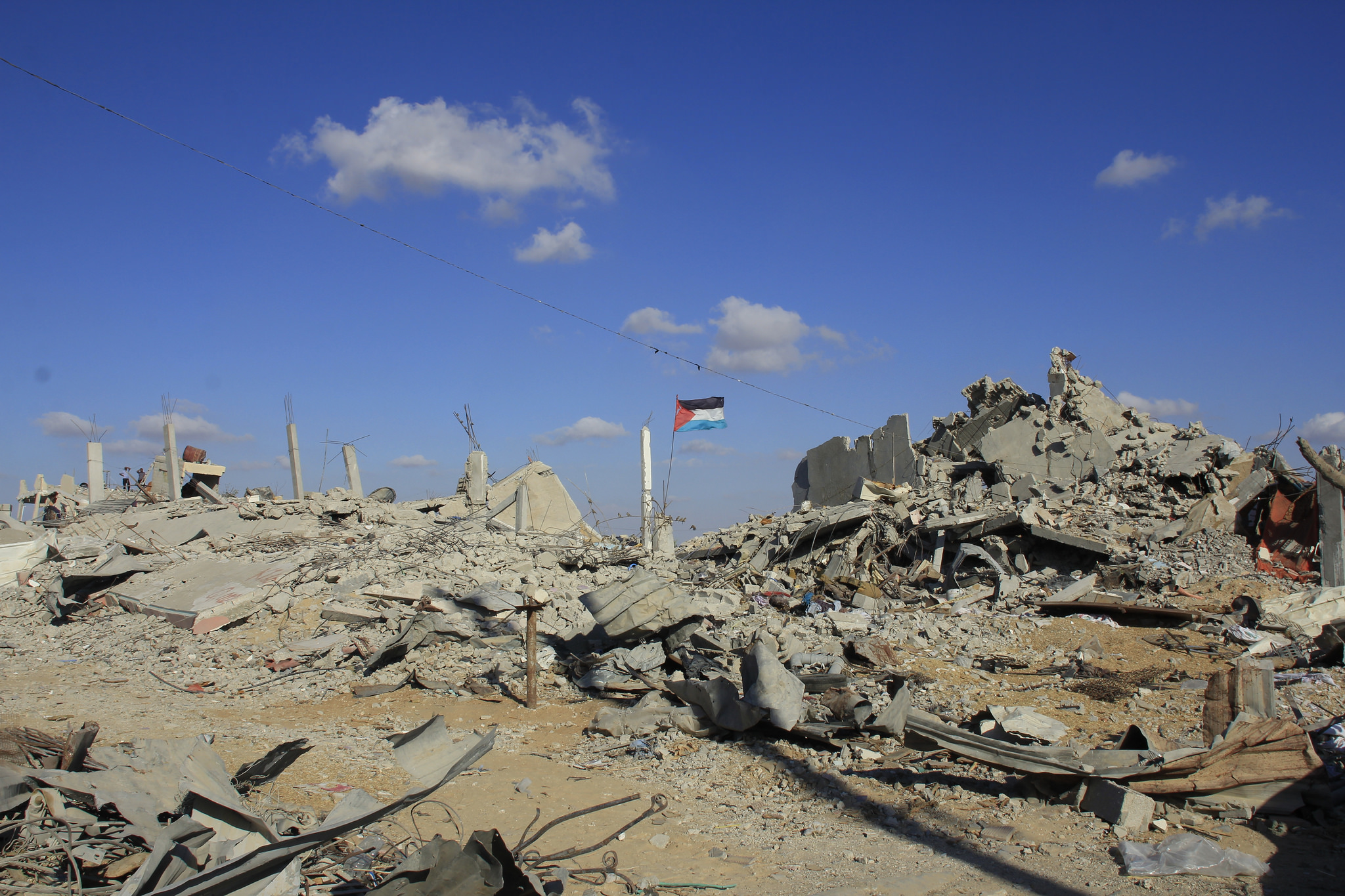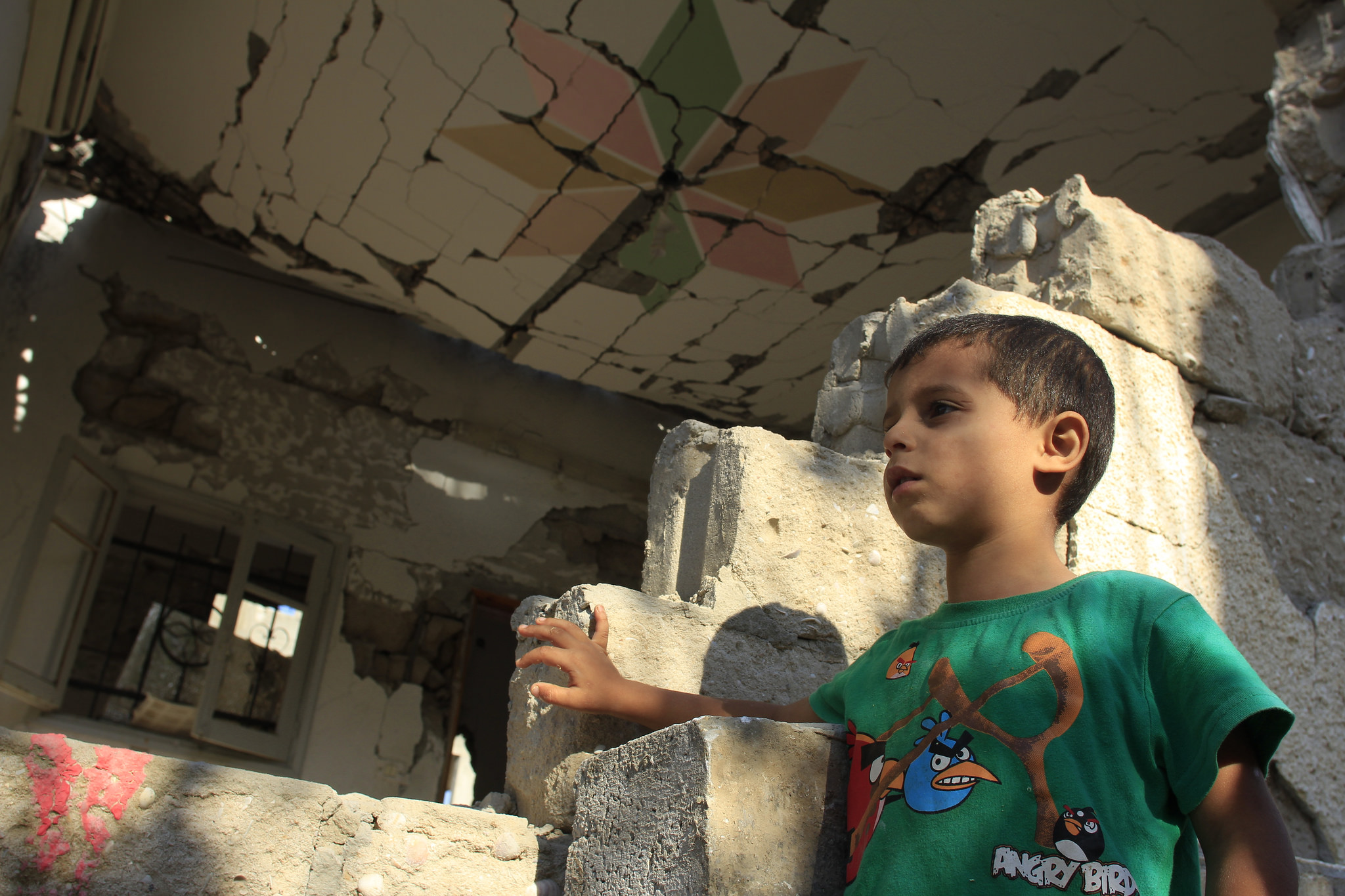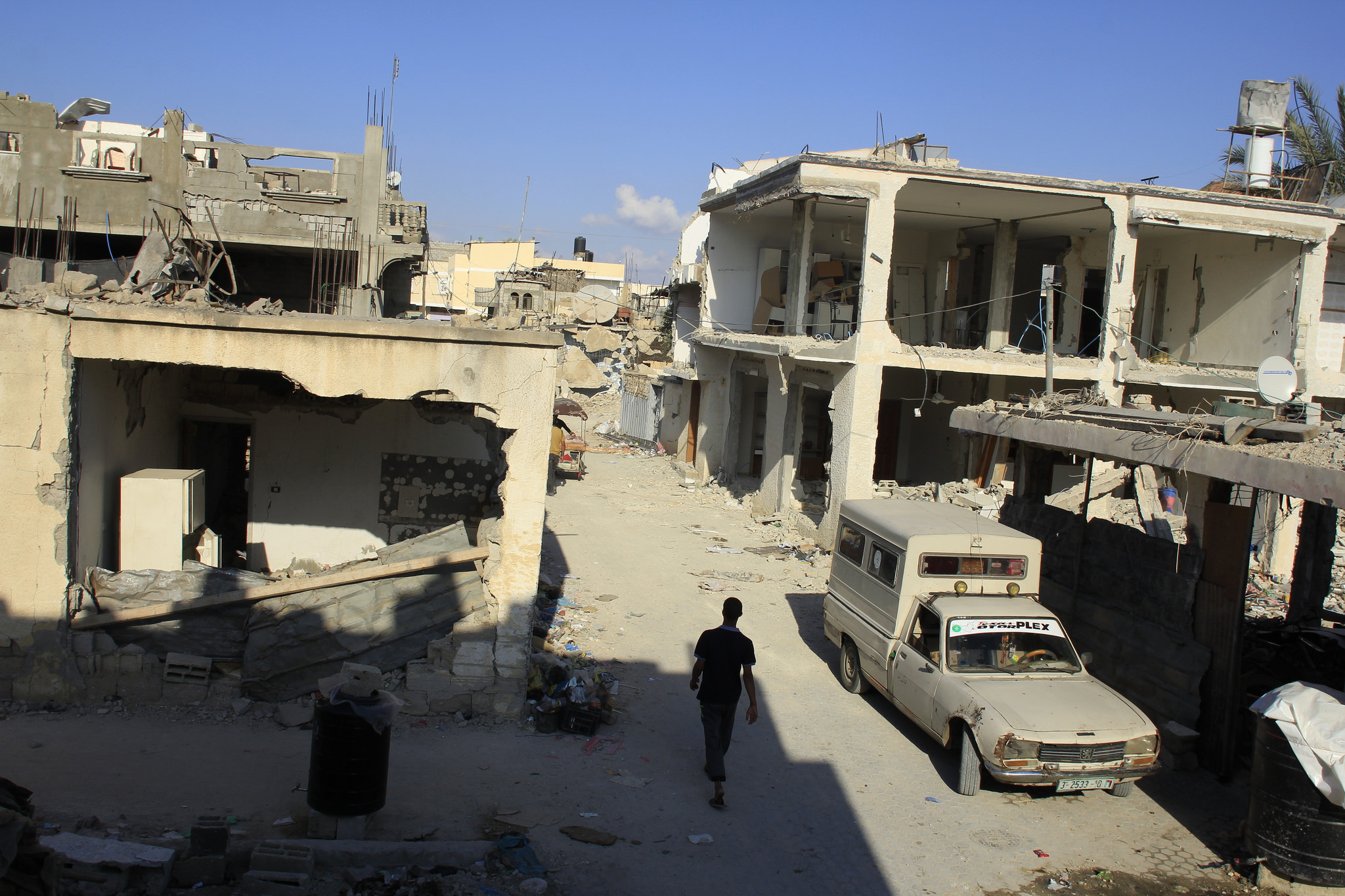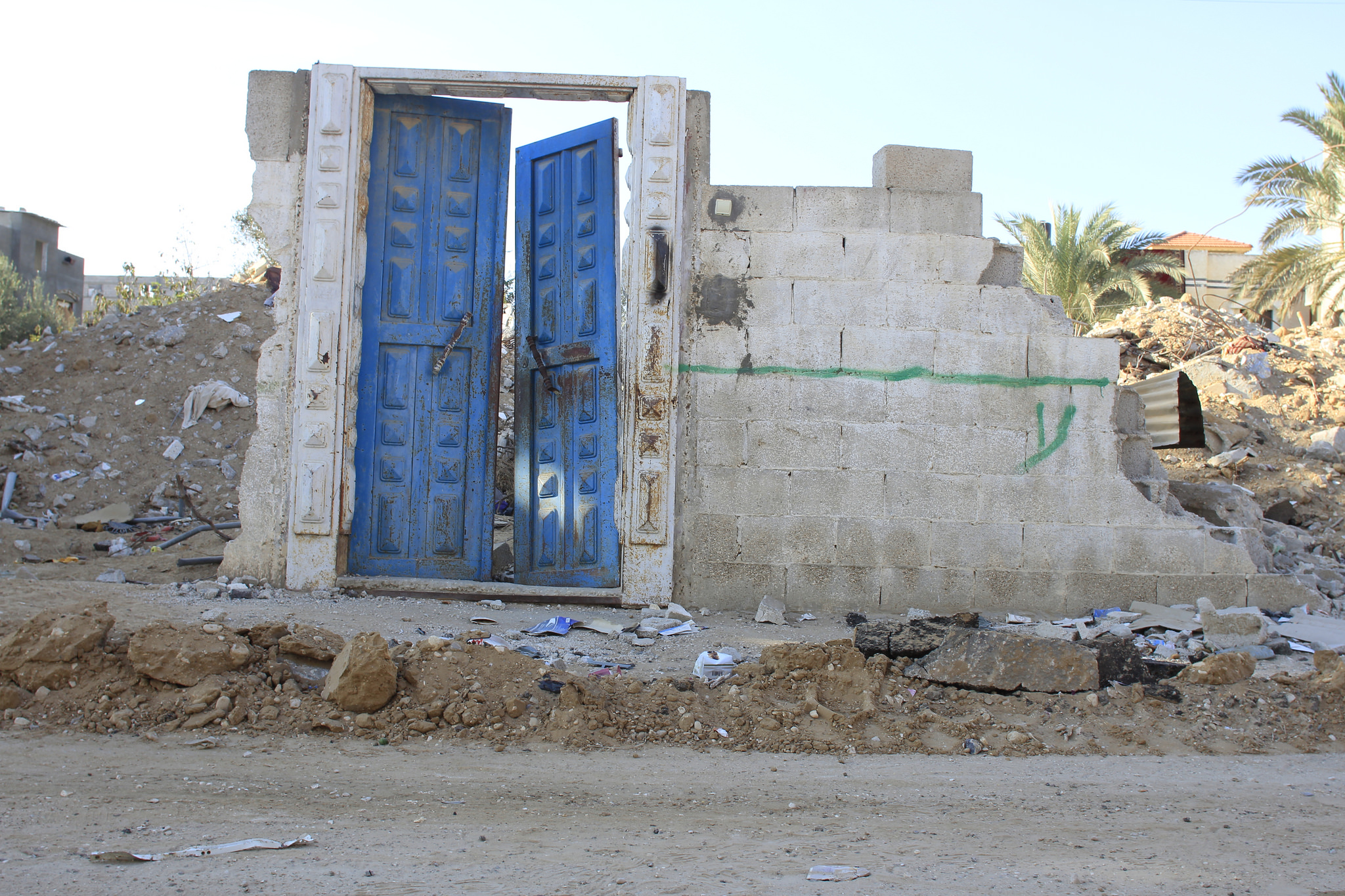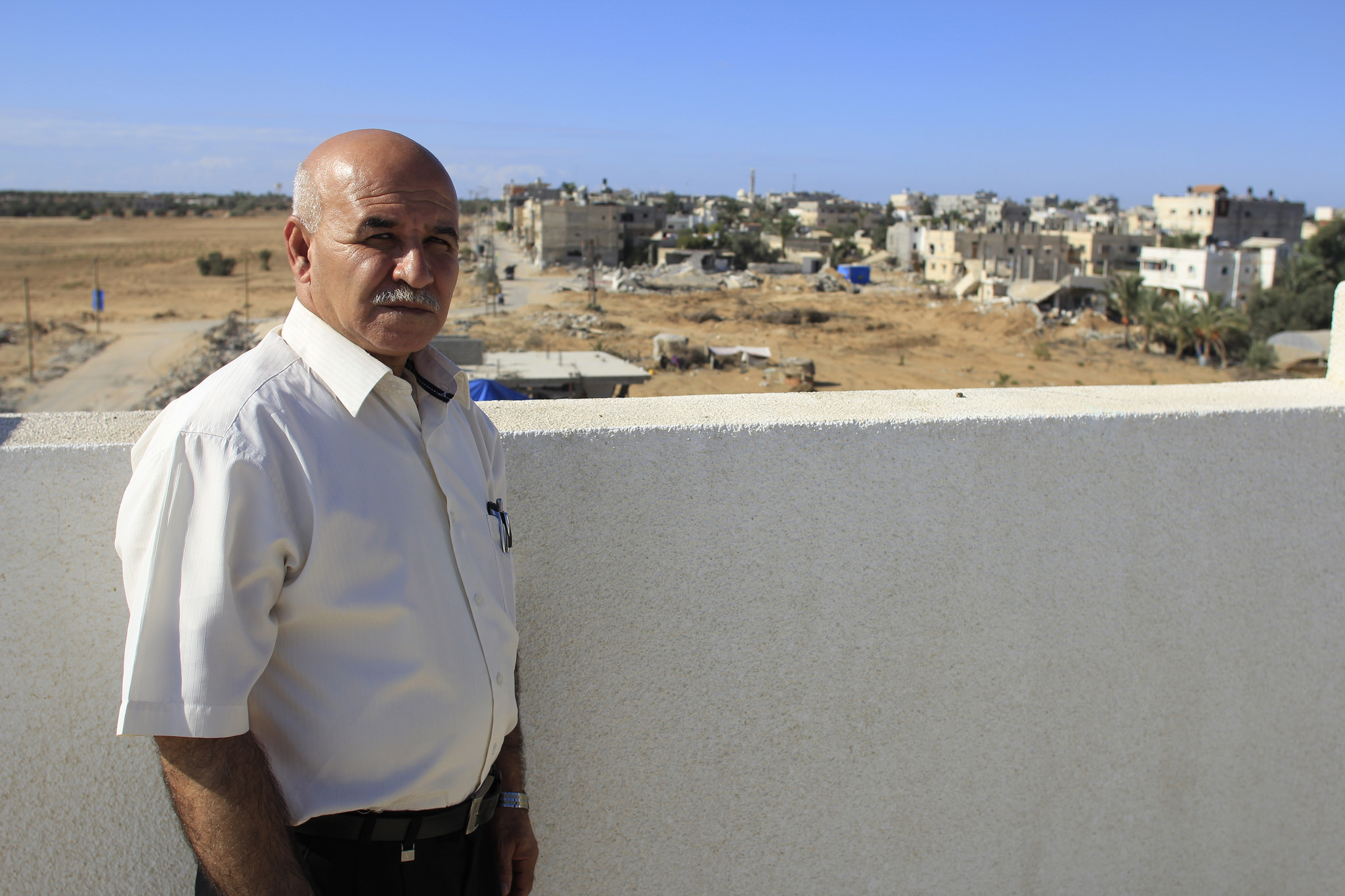 Shehda Abu Rock, Mayor of the village of Khuza'a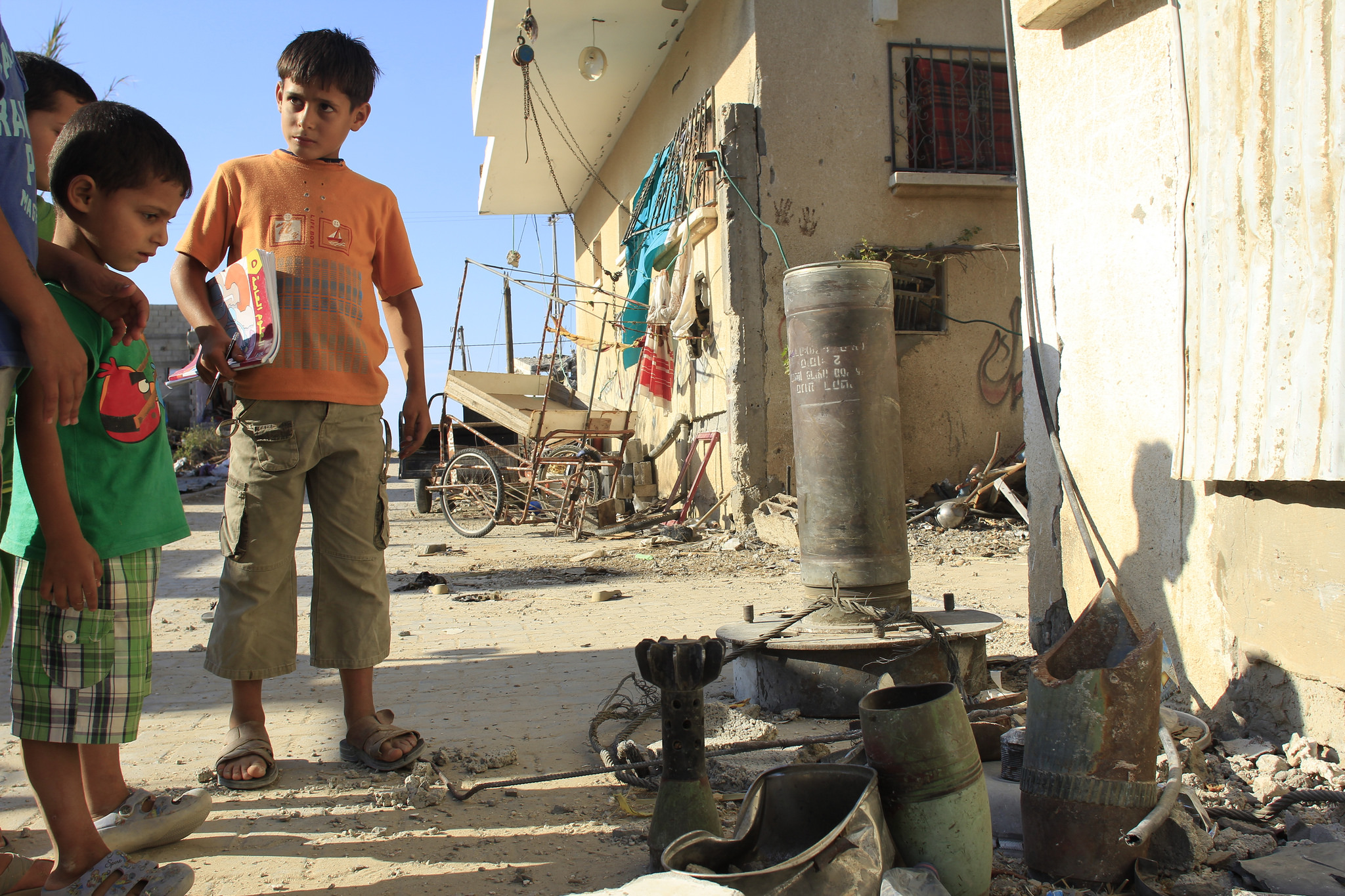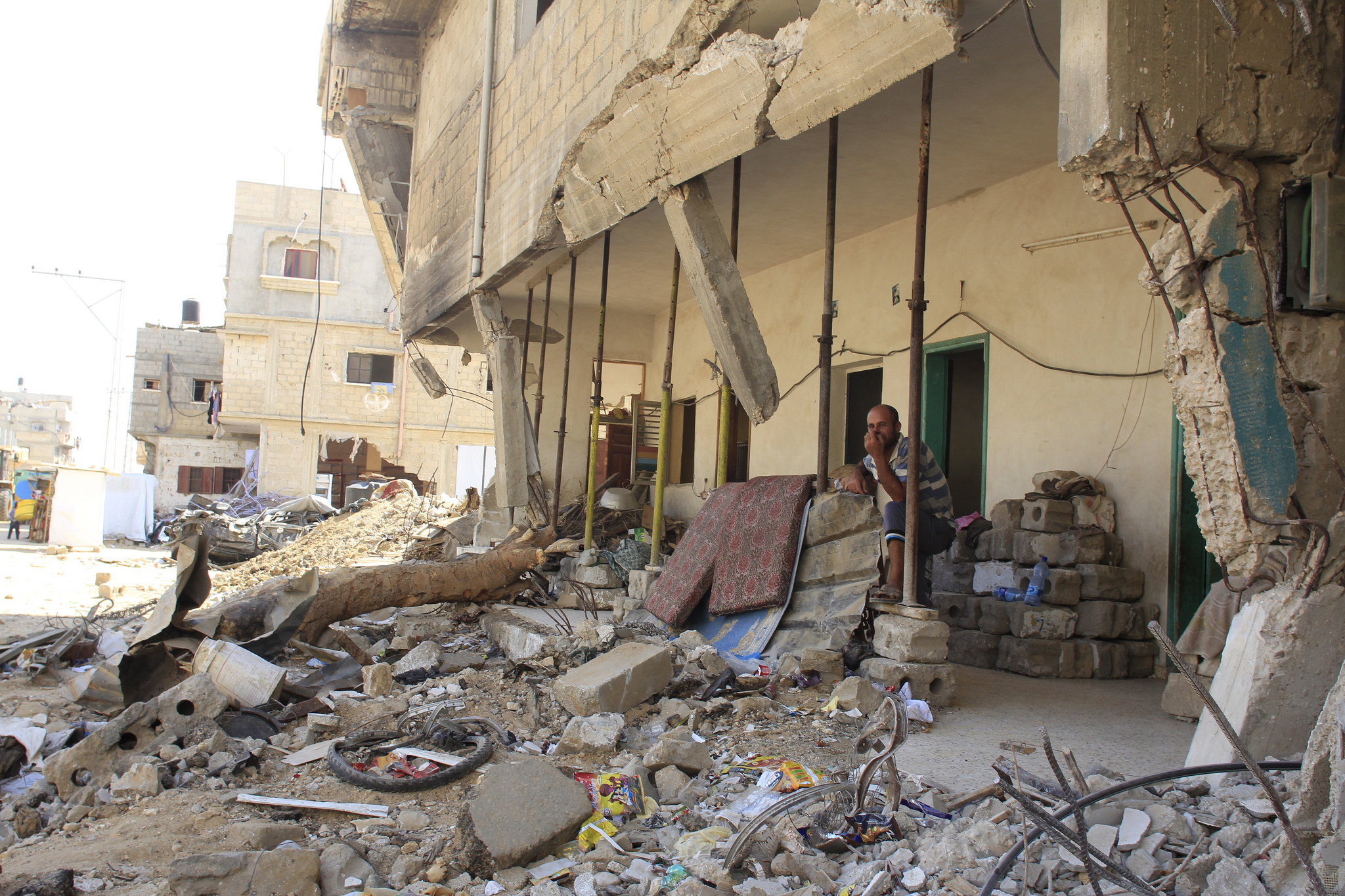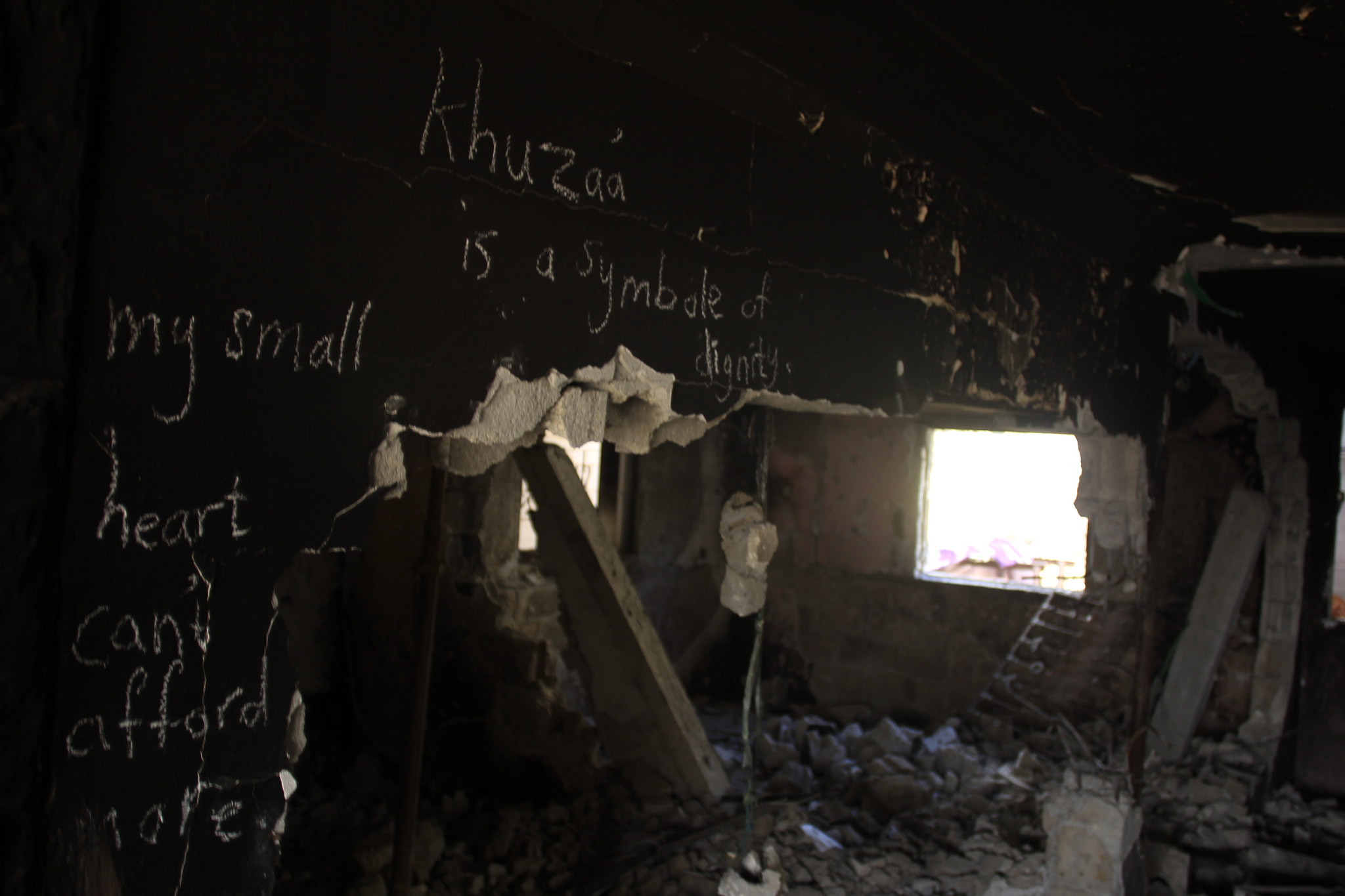 Amnesty International recently released a report detailing examples of war crimes committed by Israel during its summer offensive in Gaza and calling for an independent investigation — but Israeli officials continue to block human rights experts from entering. Despite such efforts to keep evidence hidden under the rubble, testimonies from witnesses of Israel's unspeakable atrocities will continue to surface.
Khuza'a, a village in Khan Younis, was one of the many villages attacked during Israel's ground invasion and aerial bombardment of Gaza in July and bore witness to horrific incidents of brutality. Home to nearly 15,000 people, Khuza'a covers 5,000 acres, an area roughly equivalent to one-quarter of Manhattan in New York.
Eighty-three residents were killed, all of them civilians. Hundreds were injured. Israeli military blocked ambulance crews from transporting the injured and dead, forcing many victims to bleed to death. Decomposing dead bodies were left beneath the rubble for weeks. On the first day of August, more corpses surfaced, many of which were children.
Jehad Saftawi spoke with two paramedics with the Palestine Red Crescent Society branch in Khan Younis about what they experienced during the few hours they were allowed to work in the village.
Mohammed Ghazi Alhessi, 39 years old, Director of the Red Crescent Ambulance Center in Khan Younis
On July 17th, while Israeli forces sprayed the streets with artillery and smoke bombs, they dropped leaflets in the streets of Khuza'a to warn of an impending military bombardment. People were permitted to leave their homes during a five hour time frame between 10 p.m. and 3 a.m. to escape the ground invasion planned for the following morning, which is when we evacuated a lot of families.

Al Qarrara was overtaken when Israeli forces raided the neighborhood on the morning of July 18th. The Red Crescent ambulance center received many phone calls from people who hid in their houses, but we were unable to reach them unless granted permission by the Israeli military. Requests to intervene were left unanswered for five days.

We received the first response from the Israeli army on the 23rd. Before then, the phones were ringing non-stop with desperate pleas from people who were injured and wanted to evacuate.

We wrote down every appeal we received and contacted the Red Cross. They told us to be ready the next morning at 6 a.m. We met them in Khan Younis, then headed out with 10 ambulances and two Red Cross jeeps.

When we finally arrived at the entrance, Red Cross employees contacted a branch in Tel Aviv to let them know we were ready to go in, but we were told to wait until 8 a.m. They then said we couldn't enter the village and we had to go back.

We tried for the second time at 10 a.m. We waited for two hours before Israeli forces saw us and started shooting. They fired three shells right in front of our cars, so we had to go back. When we withdrew, they hit a house right next to us.

At 3 p.m., we tried for the third time. They began firing again. After waiting for an hour and a half, our request for intervention was rejected due to 'clashes.'

At 10 p.m., they said we could enter Khuza'a from the southwestern edge of the village. We waited for over two hours before we were told to walk across a sandy road alongside tanks only a couple of meters in front of us.

There was absolutely no respect for the badge of the Red Cross or the Red Crescent. Normally, we wouldn't wait for any order to allow us to intervene. When it comes to 'closed military zones,' it is Israel's responsibility to provide health services to the people they've trapped there.
Mohammed Ishaq Al Jabri, 39 years old, Ambulance Officer in Khan Younis
Before the first successful coordination on July 24th, we received many calls from the neighborhoods of Al-Najjar and Abu Rjeila, and areas around Al-Radwan and Al-Tawhid mosques.

We took note of their appeals and contacted the Red Cross to coordinate our intervention, but most of those attempts failed. On several occasions, we'd receive an order to prepare for entry the next day and head to the Red Cross headquarters in Khan Younis where we would wait for hours. They'd then inform us that we simply weren't allowed to enter. We tried six times. None of our attempts were successful.

At 8 p.m., we coordinated an entrance from al Fukhari Street at the south of Khuza'a. We travelled along a bumpy road where we were met by Israeli forces who said they would clear the way for us to enter. We waited for five hours. At around 1 a.m., they told us to go back. Even when a Red Cross coordinator accompanied us, we weren't allowed to pass and they would send us back.

On the 24th, we heard that some people managed to escape the town. We picked them up and dropped them off at a safer location. At 6 a.m., we prepared to coordinate another intervention, which was accepted two hours later.

A large sandpile blocked our entry point. Israeli soldiers teased us, telling us we were at the wrong street. We explained that other streets were blocked and that we had already wasted a lot of time, but they argued with us and made us wait another 30 minutes to an hour for a bulldozer to arrive. Then, instead of moving the sand, they bulldozed a farm to clear the way.

At noon, we finally entered Khuza'a. We reached a hole in the ground and our jeep broke down, so only two ambulances managed to proceed. We saw Israeli soldiers surrounding a sandhill. Some stood on top of it as others encircled nearby houses. They searched our cars and ordered everyone to step out. The Red Cross jeep I was in was searched for 20 minutes. The ambulance cars faced a far more humiliating search that lasted over an hour.

We arrived at Dr. Kamal's clinic in Abu Rejeila. We found two people on the sidewalk. One had passed away and the other, a child named Anas Qudaih and nicknamed Bader by the community, was on his last breath. He was foaming at the mouth and his skin was very pale.

"I want water. Don't leave me," he said. We tried to comfort him by telling him he was going to be alright and put him in the jeep to transport him to the closest ambulance. We were stopped at the Israeli checkpoint, where ambulances were still being searched. We couldn't waste any time given Bader's condition, and I explained the urgency to the Israeli soldiers. They told me to shut up. We were forced to wait for another 20 minutes.

Bader died in the jeep.

By the time our jeep was allowed to pass, it was too late, and the ambulance received the body of a dead boy.

We were then permitted to bring two ambulances back inside Khuza'a and access most of the village. I remember the gun shots we heard in the neighborhood of Abu Rjeila. They were so close by that it sounded like they were fired directly at us. While I was treating someone, Israeli soldiers shot a man right in front of me and my colleagues as he was leaving his house to ask for help.

After nearly an hour and a half, were told to leave. In such a limited amount of time, we only managed to treat three injuries and retrieve three dead bodies. As we were leaving, we were shocked to find that the checkpoint and road we entered from was obstructed by sand mounts. We were stuck. Israeli soldiers ordered us all out — even the injured and the dead — and we complied. They kept us there for over three hours and prohibited us from making phone calls and communicating with the outside world. Amal Al Owaini, a Red Cross employee, was yelled at and insulted when she tried to make a call. Even the injured were interrogated before we were allowed to give them first aid.

It was very hot. We were fasting, but we were not allowed to rest in the shade as we waited for the soldiers to give us orders. They refused to clear the way and told us to carry the dead and injured by foot, so we climbed the hills of sand with their bodies on our backs.

On July 28th, the first day of Eid, we managed to coordinate our second intervention. We entered the town at 11 a.m., but were banned entry from the most heavily affected areas. Despite repeated requests, we were never allowed to tend to the southern part of Khuza'a, where most emergency calls were made.

We needed to go to Al-Taqwa mosque, but the tanks blocked us. When we tried to return to the main street, they opened fire on us. Basically, we were only allowed in the outskirts of the village. We had a bulldozer to clear any roadblocks, a truck to hold the decomposed bodies, and as many ambulances as we could possibly obtain. Although we were ready to evacuate the remaining people stranded in the village, we were still prevented from entering neighborhoods nearby. Tanks blocked us for a half an hour before we could safely evacuate people from homes, supermarkets, cemeteries, and factories.

Bodies were decomposing. We found a man named Tawfiq killed by a bullet to his heart and thrown in an unfinished bathroom of his house. Another man who was mentally disabled was sniped in the street.

We saw so many decomposed bodies. The smell was pungent. When we tried to carry them, their remaining parts turned to liquid in our hands.

We worked in Khuza'a for an hour and a half before we had to leave. Yet again, the Israeli army held us for several hours before our exit.
PHOTOS: Jehad Saftawi/IMEU
comments powered by

Disqus