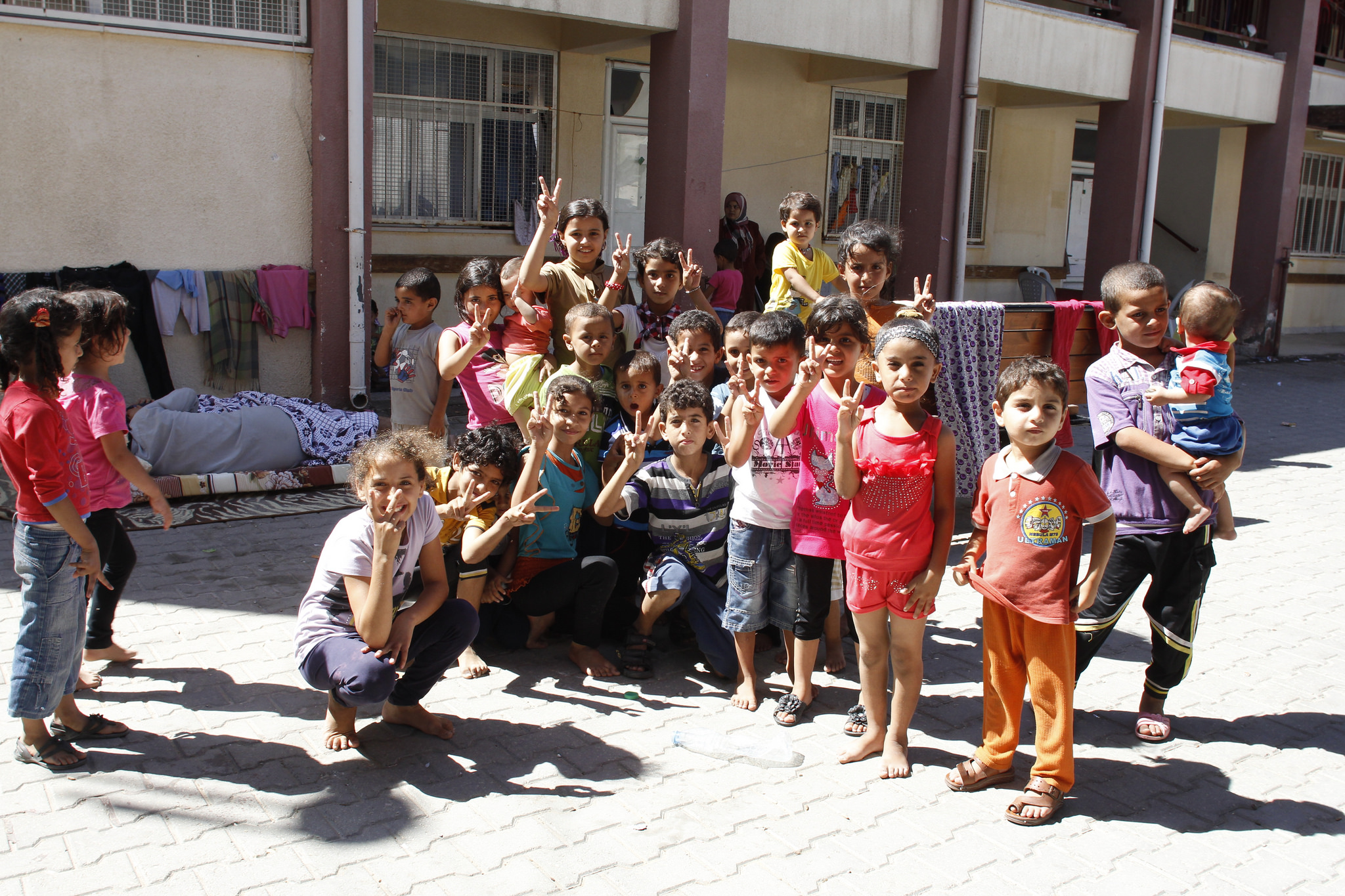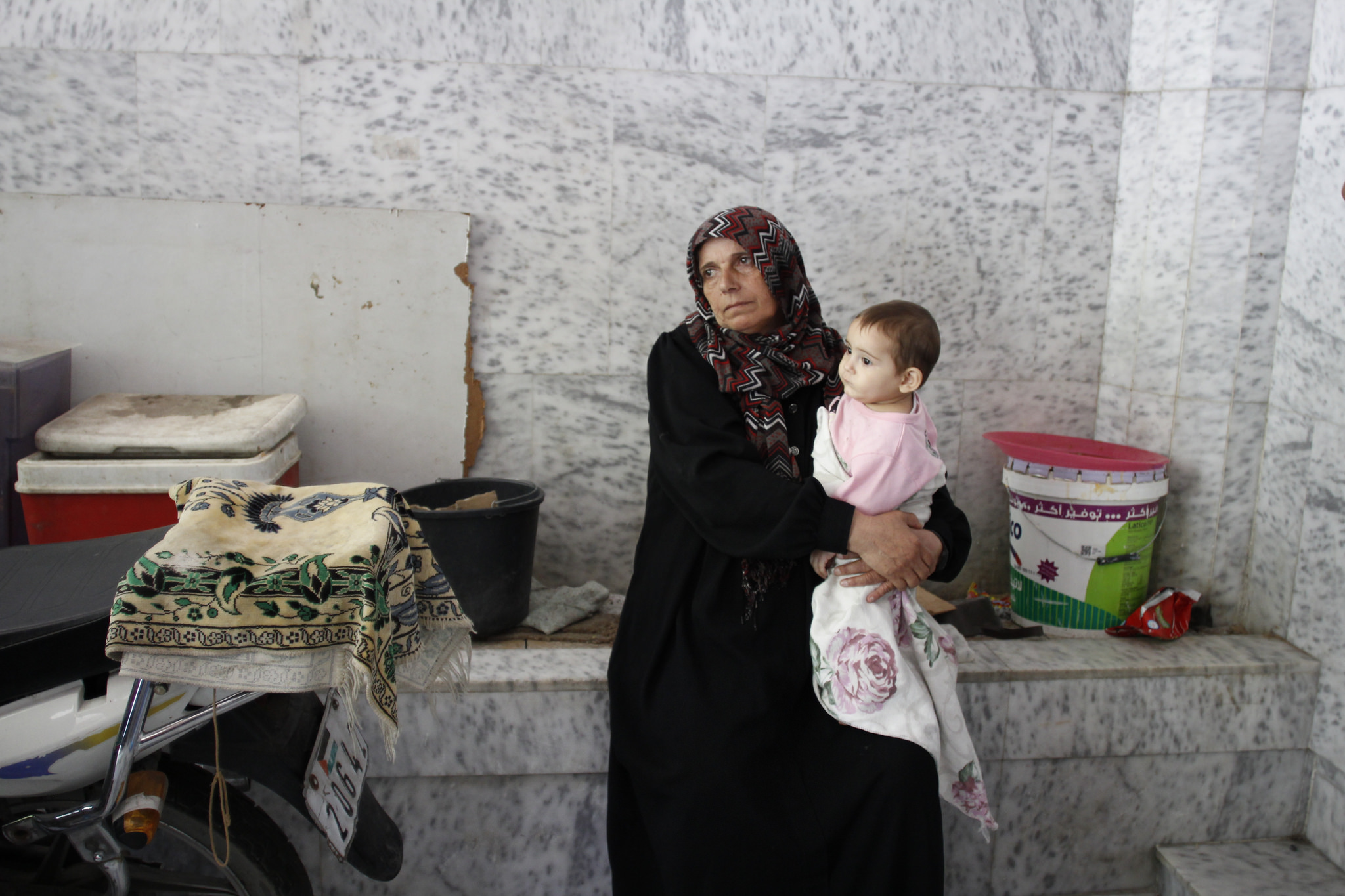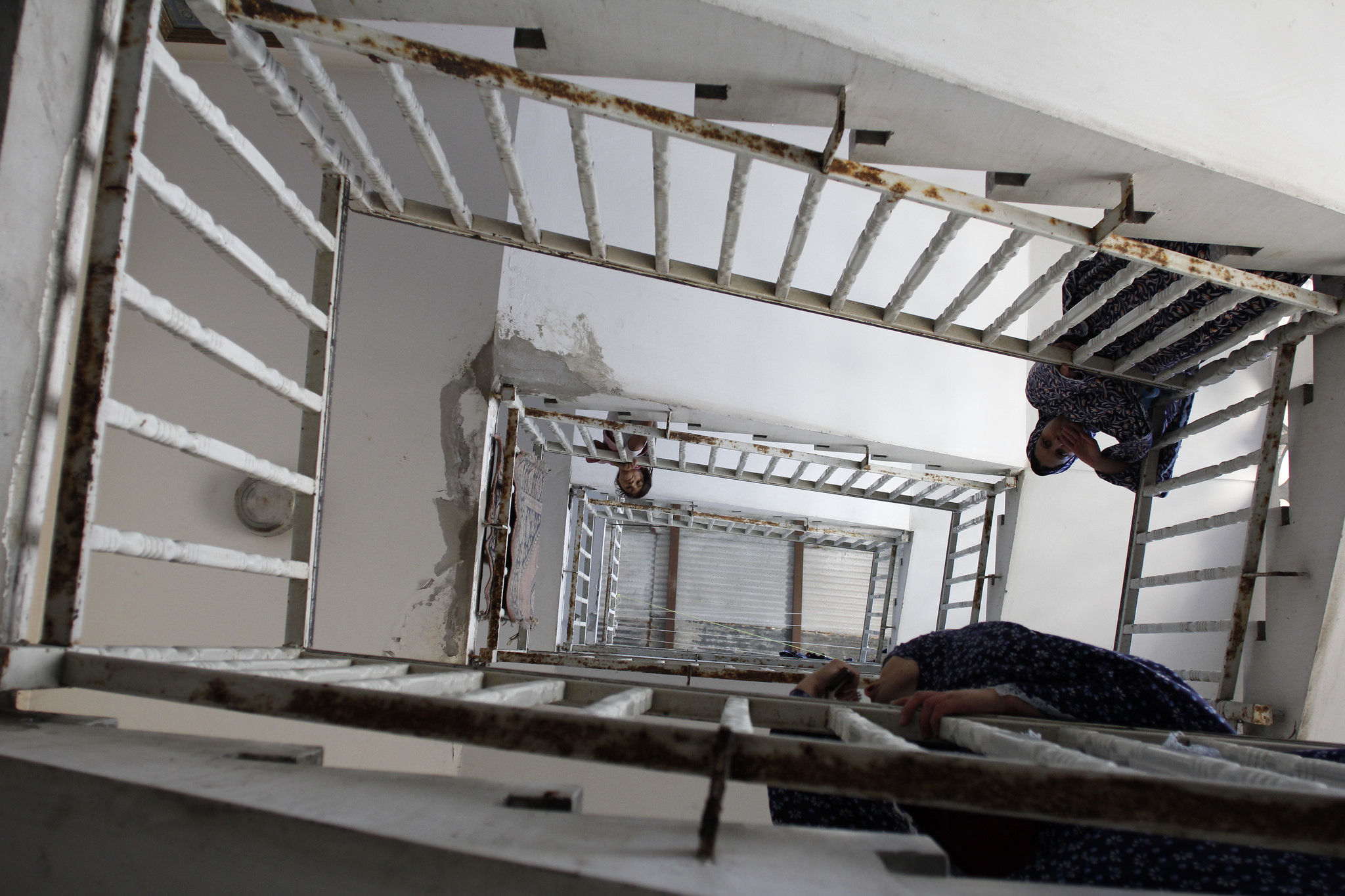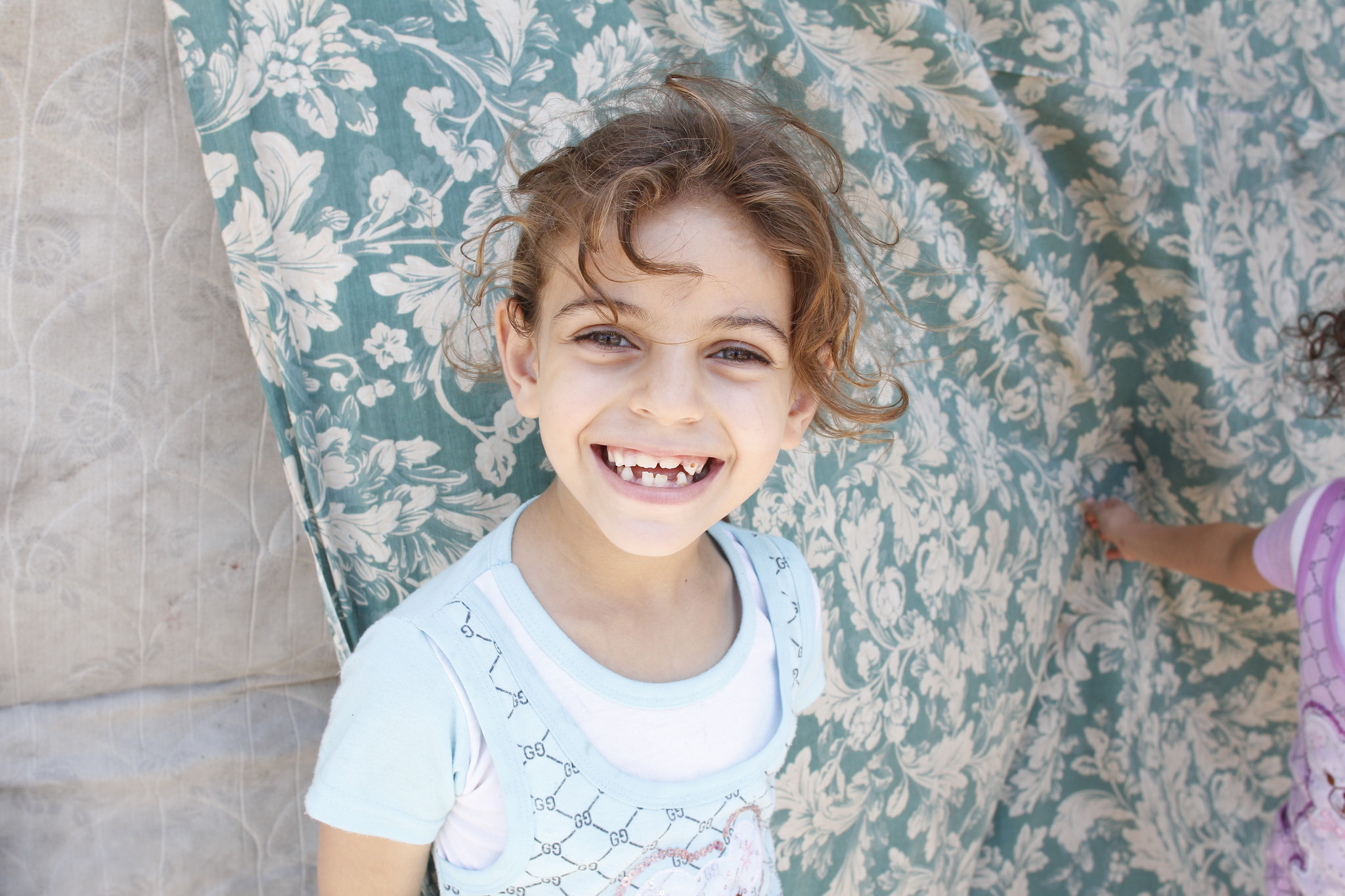 Israa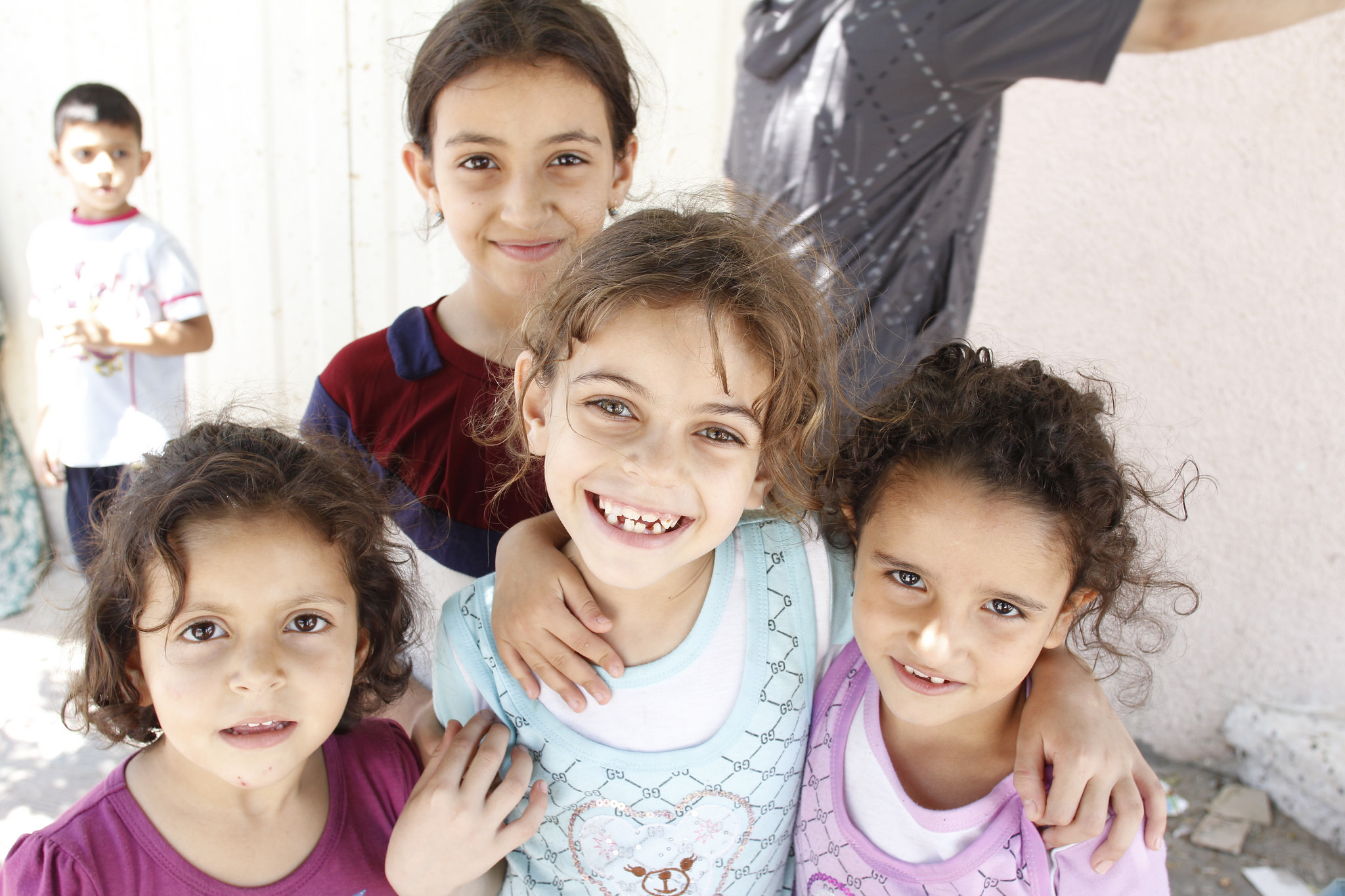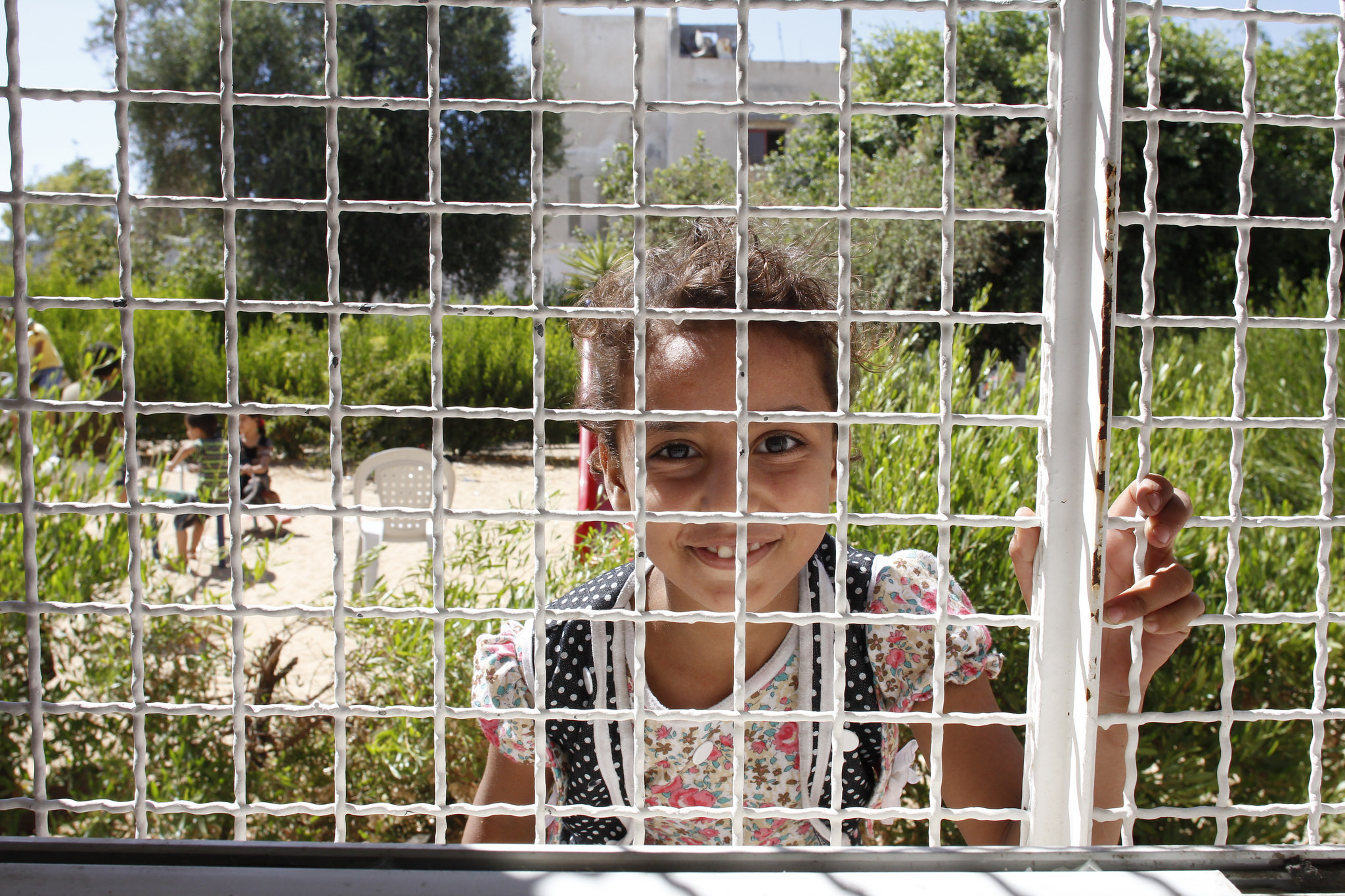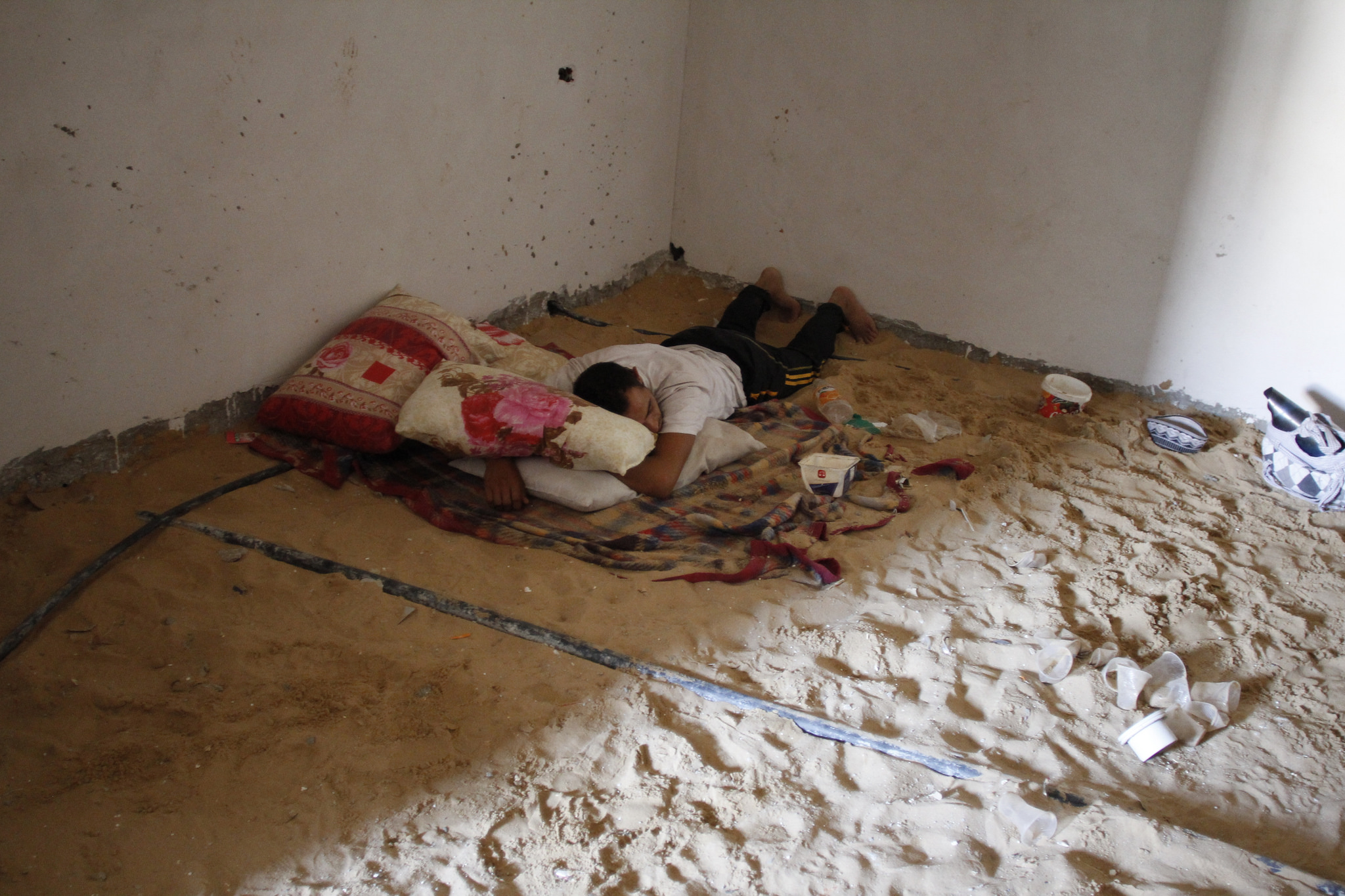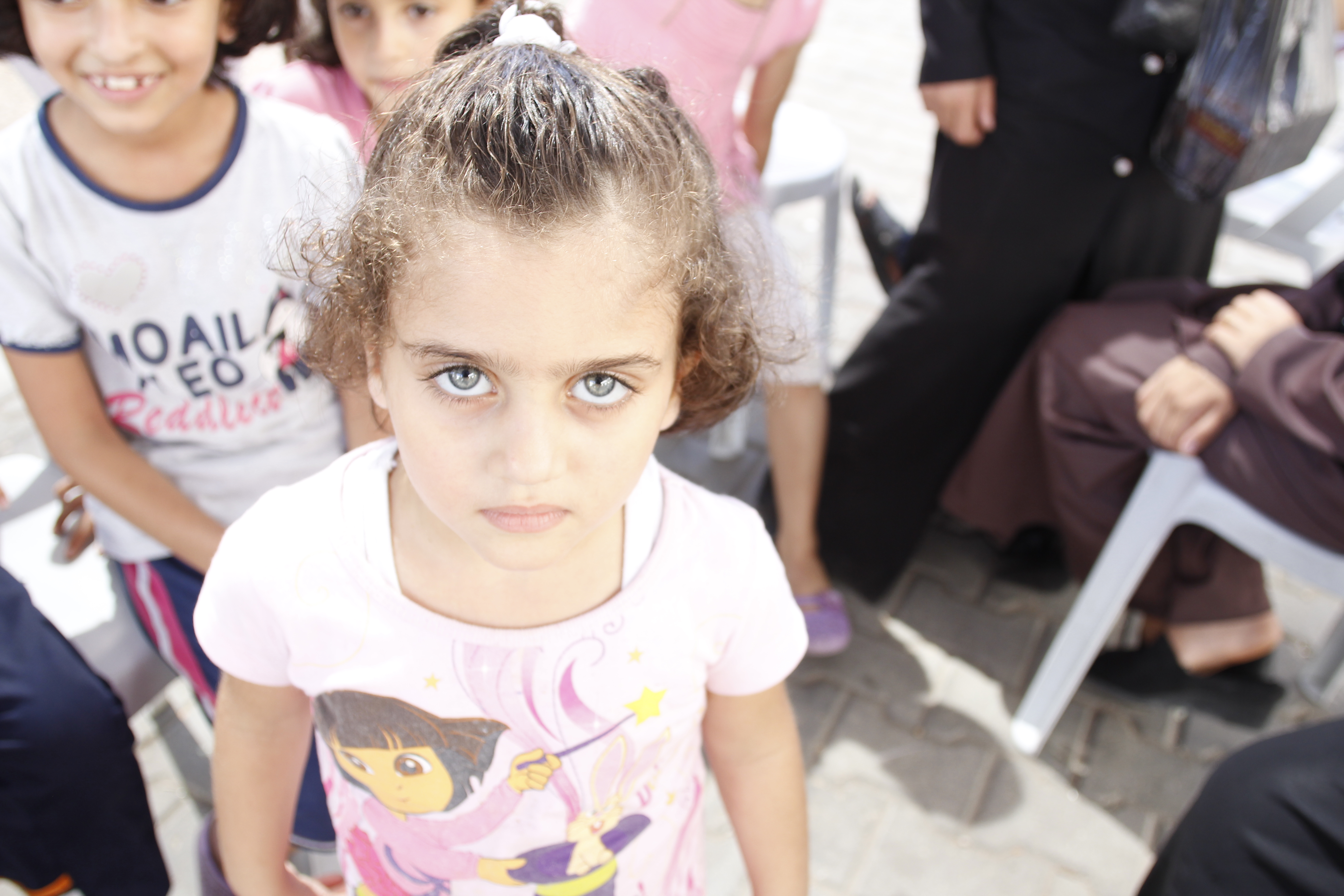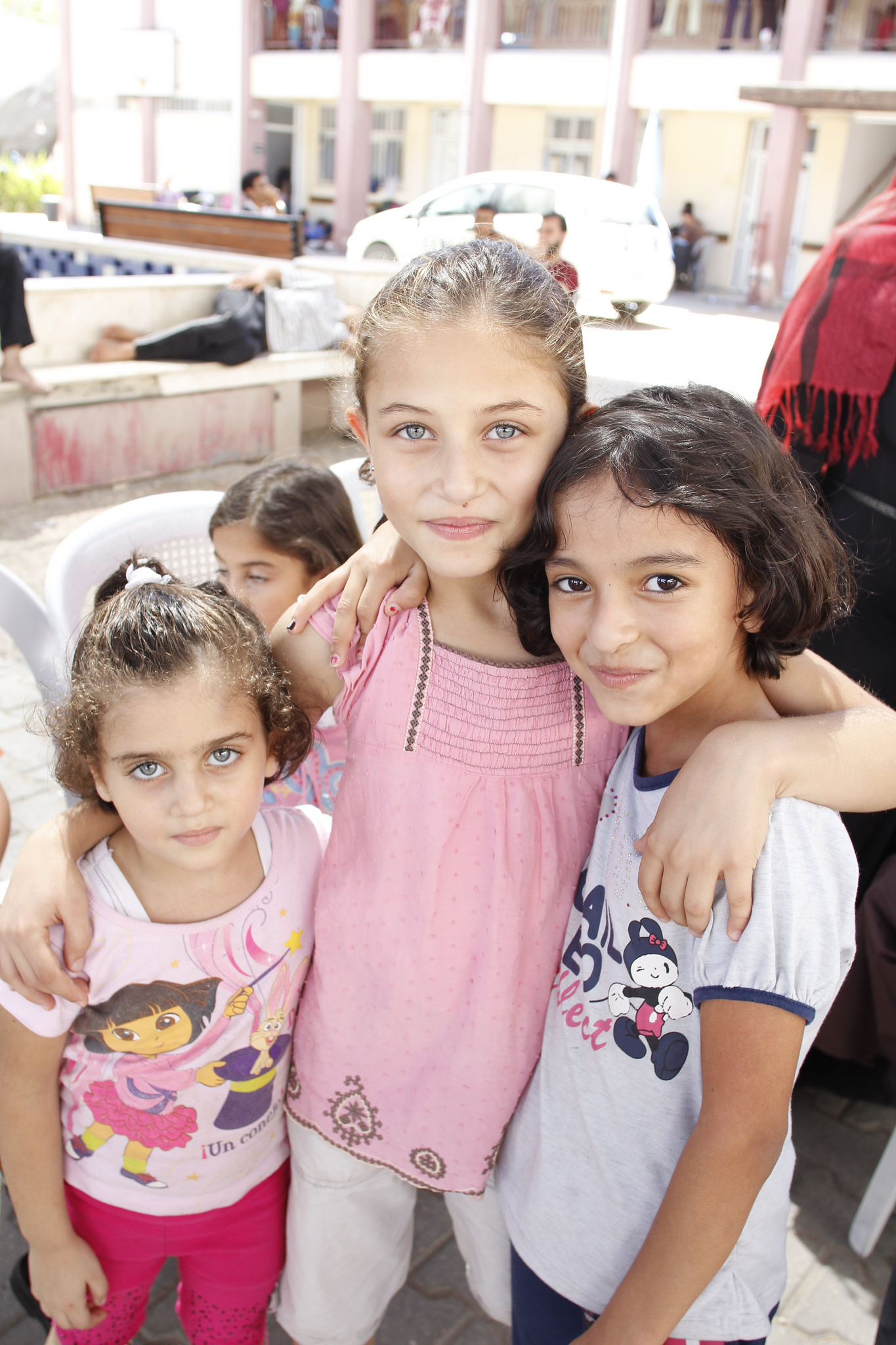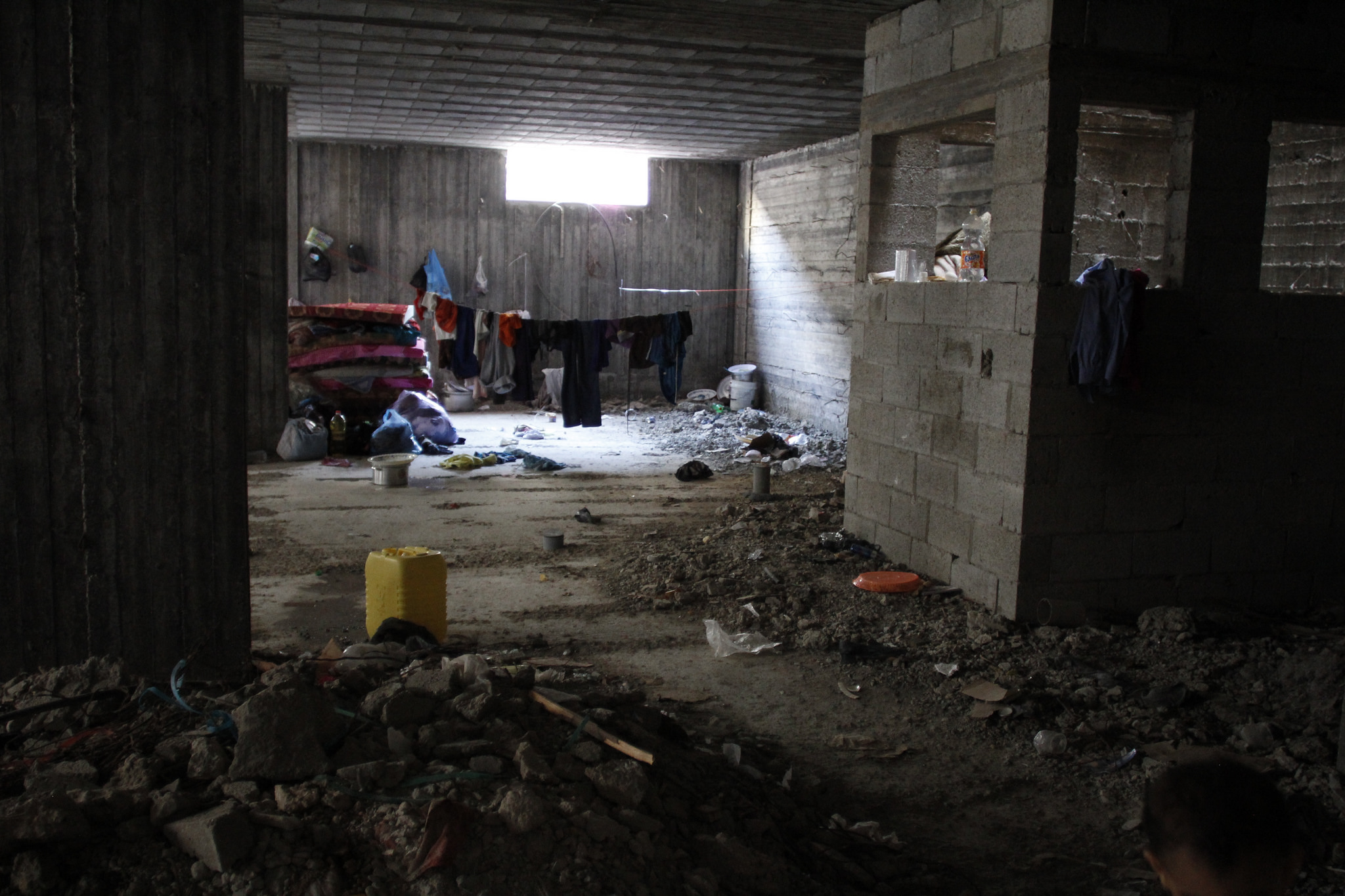 On July 25, the first time I left my house in 20 days since the Israeli attack on the Gaza Strip began, I visited an UNRWA school full of thousands of refugees from Shoja'ea and Beit Hanoun. Families were sleeping on the ground and had nothing except the clothes they wore when they evacuated their homes. Many of the children had no shoes. Some told me stories about losing their loved ones. Some other people didn't know anything about the rest of their family members and wondered if they were still alive or gone.
Israa, a 7-year-old little girl who left her home in Shoja'ea, a neighborhood in Eastern Gaza City where Israel recently killed over 80 Palestinians, many of them children, saw me taking photos and with a smile asked me to take hers.
On my second day out, I went to shelters and homes that were hosting many families from Shoja'ea. In one case, more than one hundred people were staying in the same apartment. It was full of sad, pale faces. I felt so helpless. I was only listening and crying. I just couldn't do anything for them except say I'm really sorry and that we have to stay strong because we are all in the same boat.
I feel so bad for little Israa and all the other people I met during these two days. They are all in shock. I cannot imagine the fear and the loss they experienced and the feeling of losing everything they had. Nothing can compensate them for what they lost and what they went through.
comments powered by

Disqus