Tortured as a Child in the Israeli Prison System: One Man's Personal Account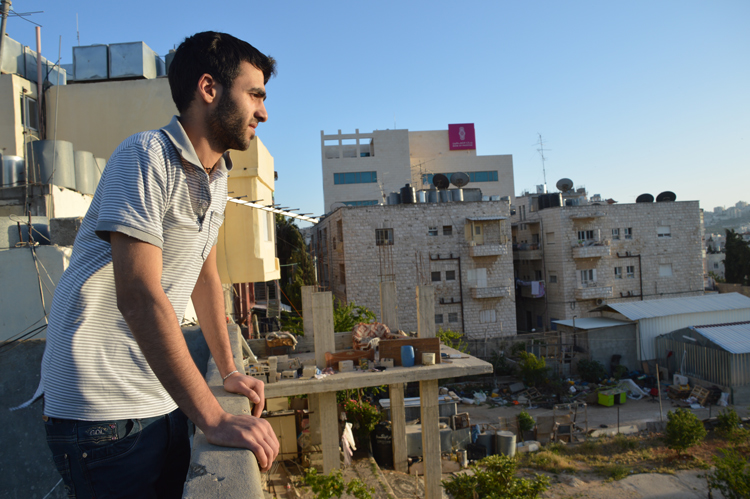 Muayad looking out over Azeh Camp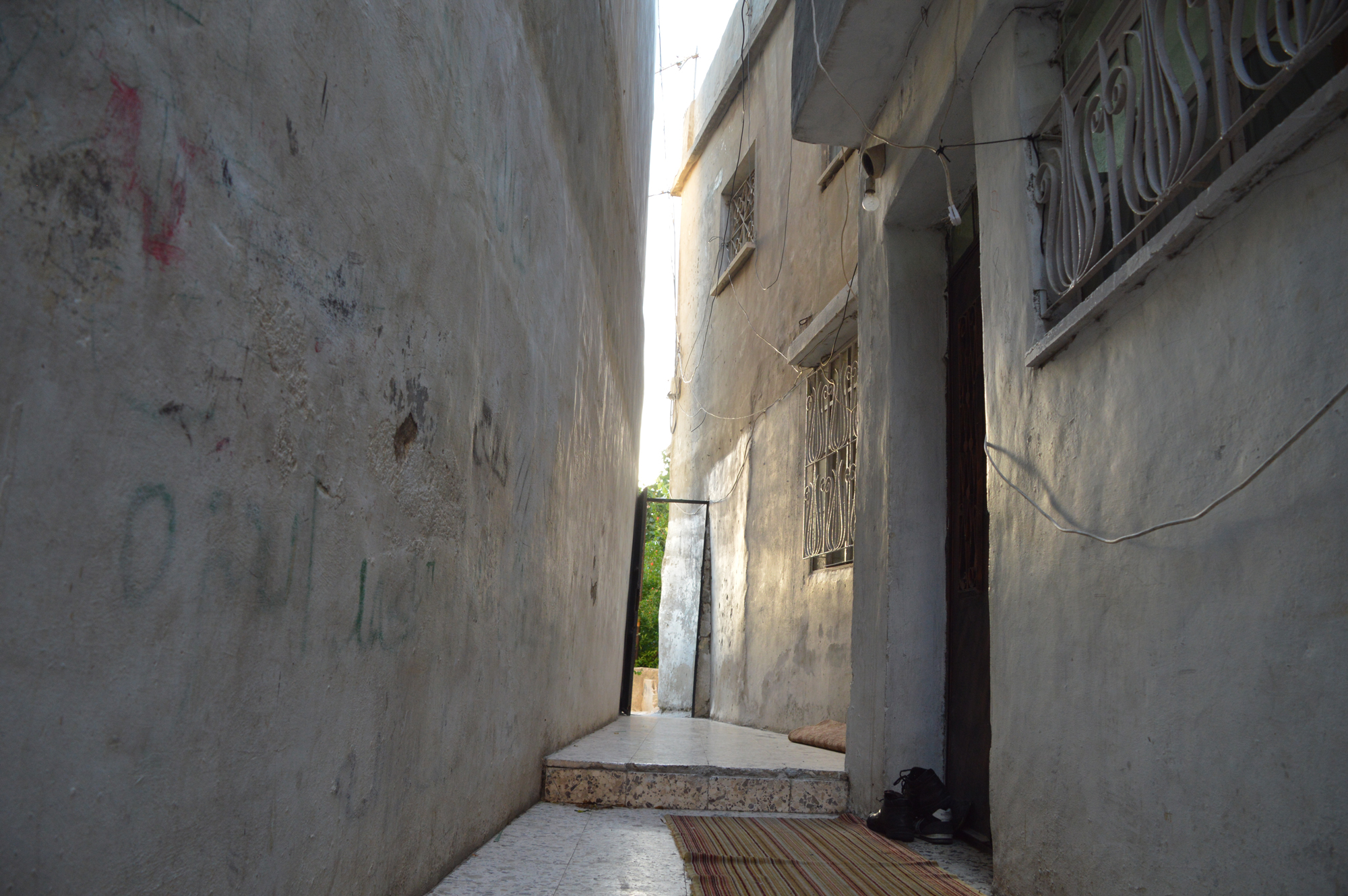 Alley in front of Muayad's house where he was dragged away by soldiers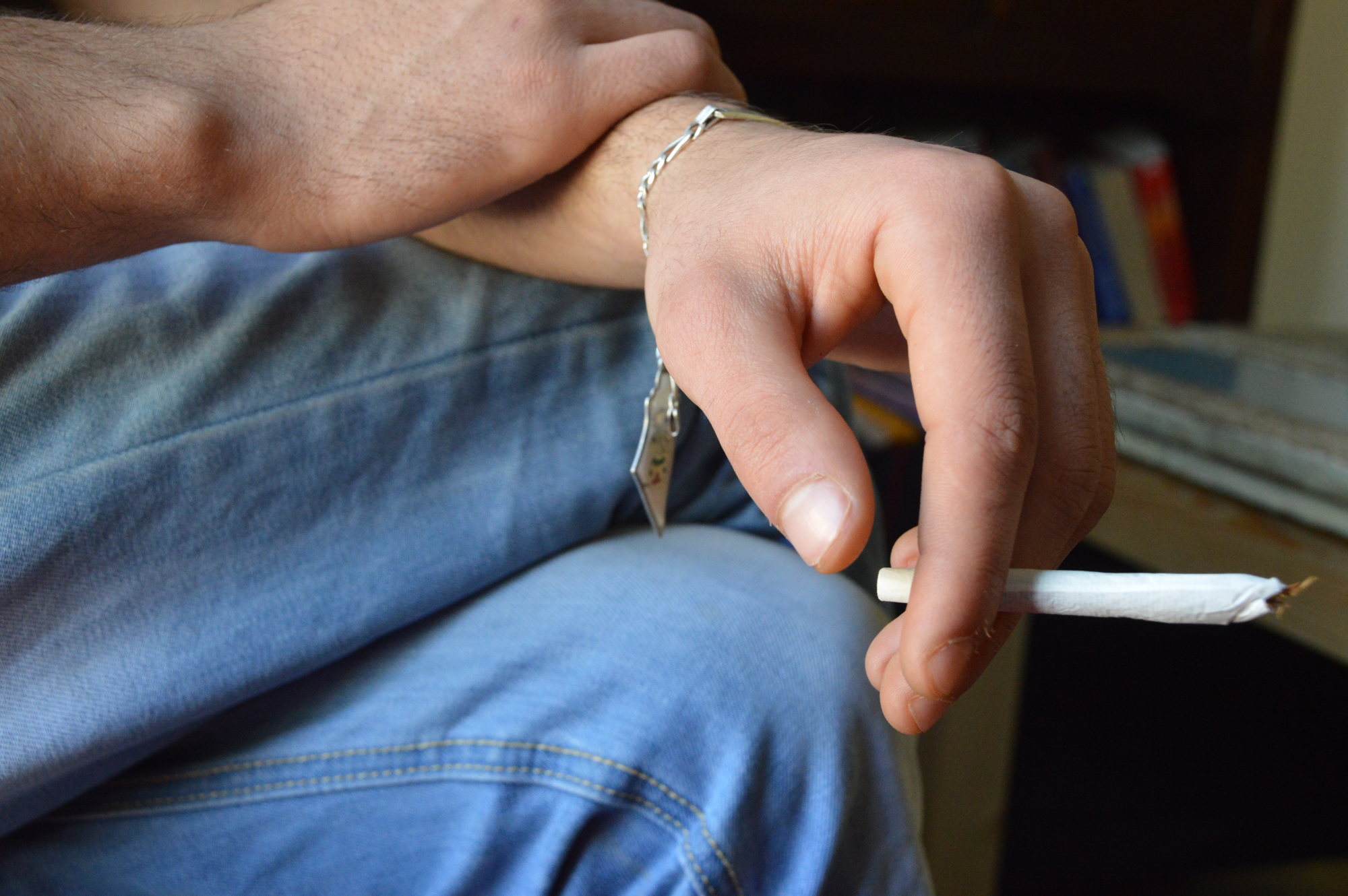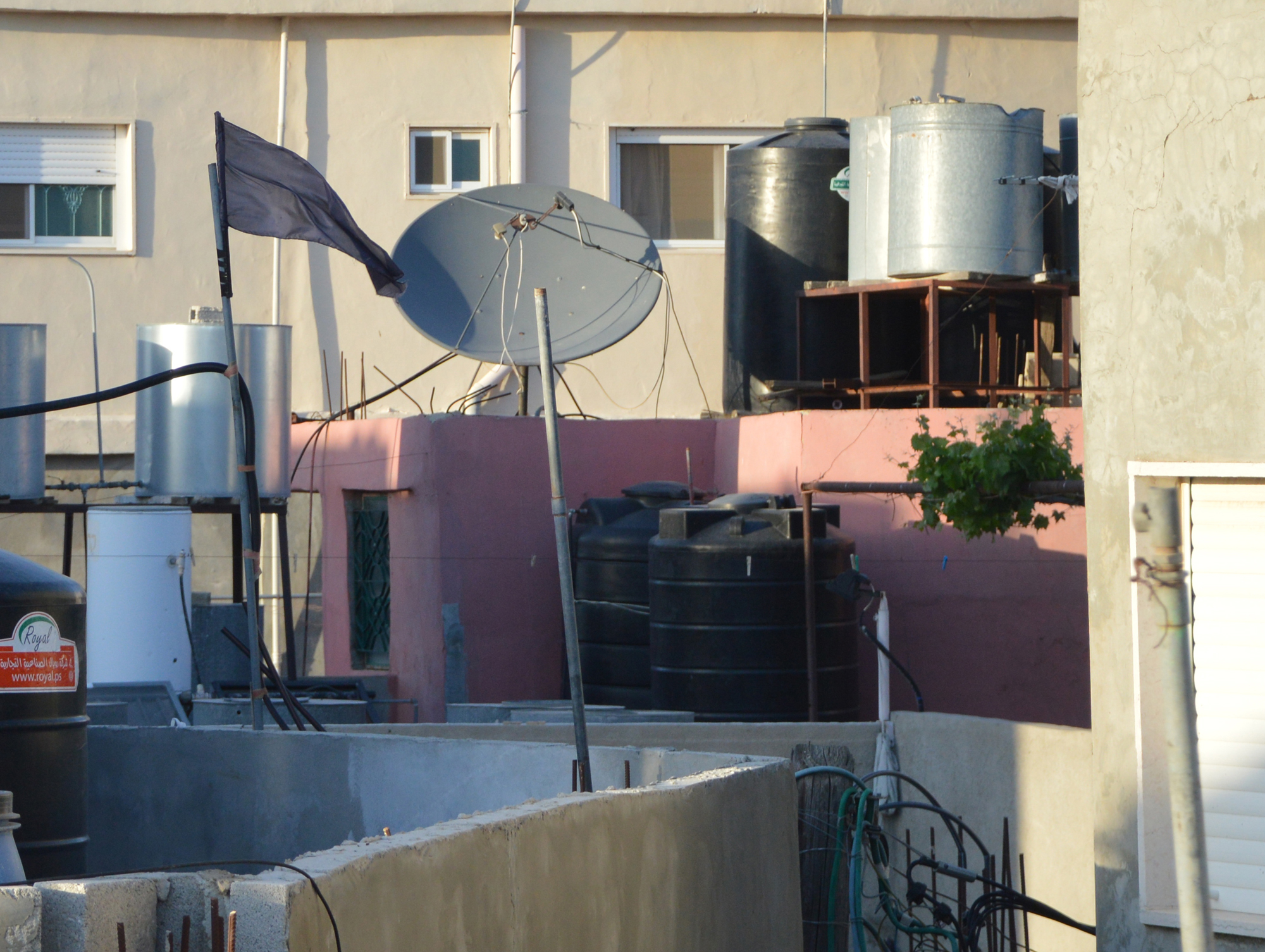 Black flag in camp commemorating Nakba Day, the day when hundreds of thousands of Palestinians were forced out of their original villages in 1948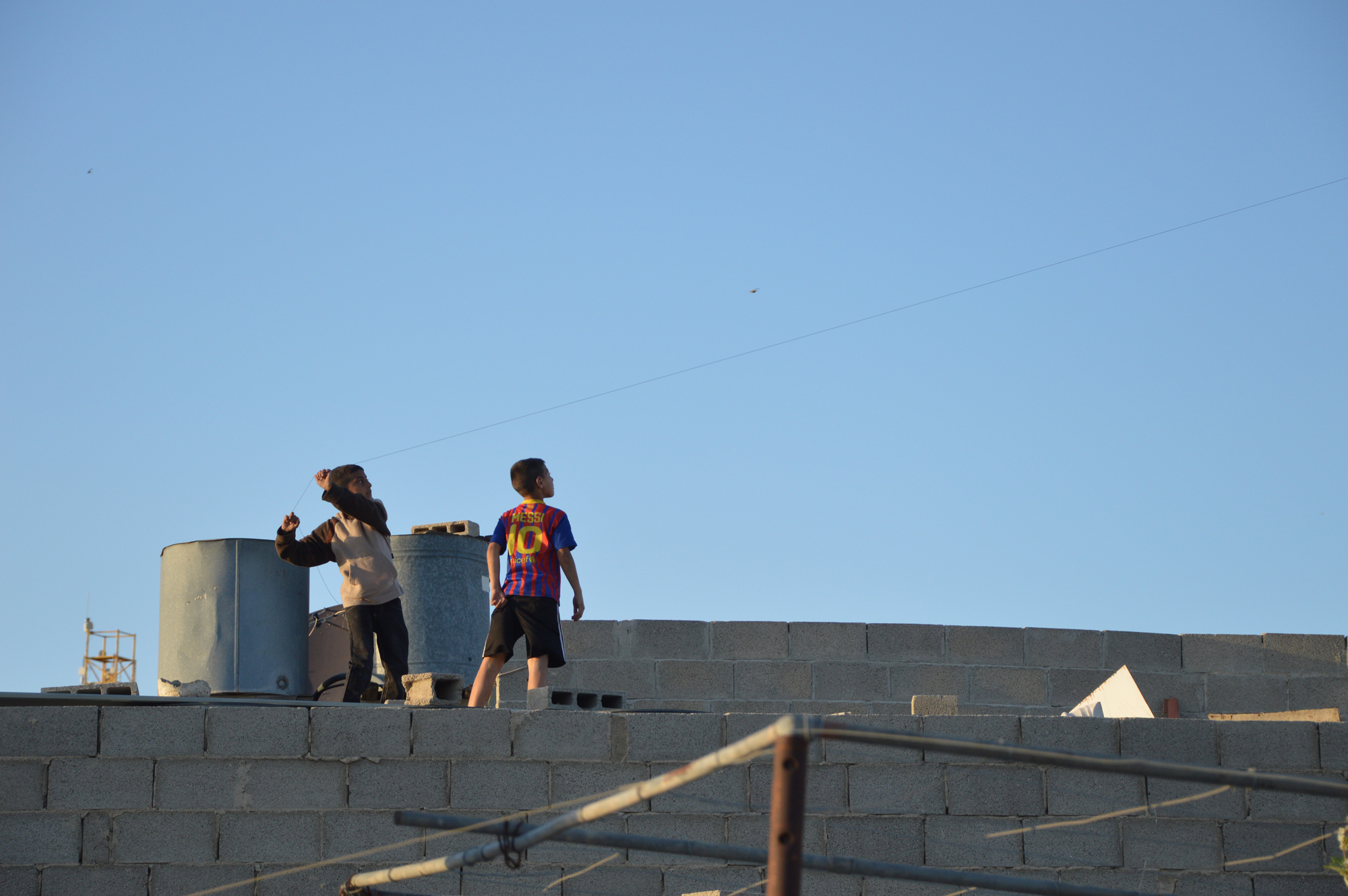 Kids flying kites in Azeh Camp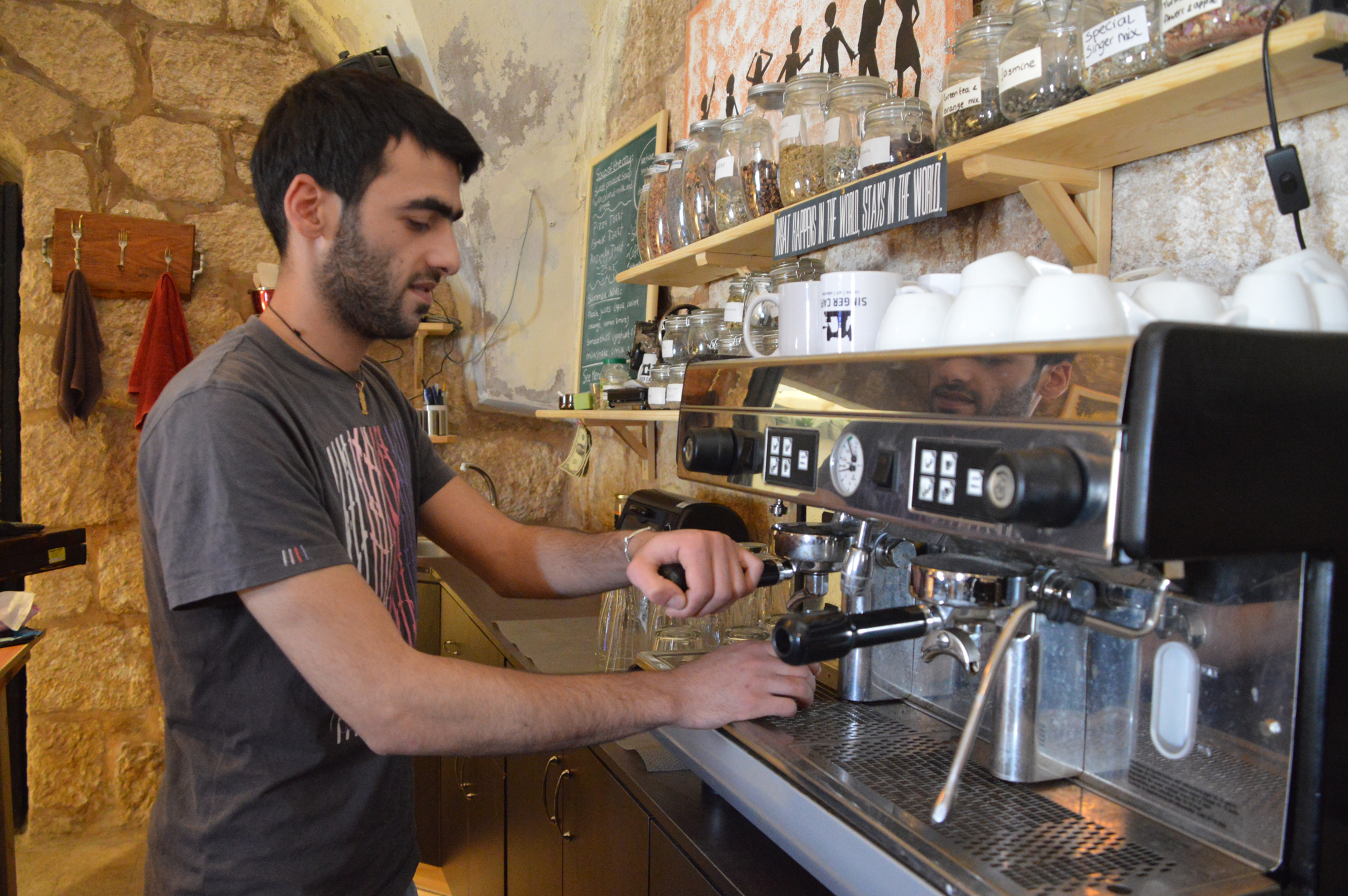 Muayad making coffee in a local cafe
"Before I went to prison I was not afraid of anything, but after - I feel like something in me has died." These are the words of Muayad, who was taken from his home in the Azeh refugee camp in Bethlehem by Israeli soldiers just a few days after he turned 16 years old in 2008. Muayad, who is now 22, spent more than a year and a half in an Israeli prison.
Describing the details of his arrest, Muayad recounts the moment they blindfolded him on his doorstep: "After shackling me with tight plastic handcuffs, they blindfolded me and then ordered me to sit while hitting me on the legs and throwing me on the floor. After searching our house a soldier who grabbed me kept hitting my head with a helmet until we reached the army jeep. When the jeep drove off I tried to figure out where it was taking me but I could not because I could not see anything. I could only feel when the car would turn or slow down."
Muayad says he was taken to an unknown location where he waited for hours on gravel before he was taken to an interrogation room. "I was placed in a room that looked more like an underground attic where I was forced to strip naked. I was complaining of pain in my knee from when the soldier beat me in front of our house but they did not pay my complaints any mind. I was so confused. I didn't know what was happening. I felt so afraid. I was so young and my brain was trying so hard to process what was happening. I was losing my mind."
Things became even more confusing when he was transported to another location, which he now knows was Al Maskoubeyeh interrogation center in Jerusalem. Upon arrival, Muayad recounts, "A soldier took me while I was still blindfolded and placed me in a narrow opening in a wall. It was less than a meter wide. A part of my body was exposed and then he started beating me up. Later that day I was taken away to a room where another man who was dressed in civilian clothing took off my blindfold and asked me to cooperate with him because he had saved me from the bad guy."
For a month, Muayad was held in solitary confinement and interrogated while being denied access to his parents or a lawyer. "Twenty-five days in solitary confinement destroyed me the most. I found a mouse and I played with it when I was not being interrogated. I began to feel that I was going to die in this dark room. I did not know if it was day or night for the whole time." Muayad was eventually sentenced to a year and a half in prison for throwing stones. "In the interrogation room the interrogator does not ask you if you threw stones, he asks how many stones did you throw."
As part of a policy to crush all resistance to its policies in the occupied territories, Israel has systematically targeted Palestinian minors for arrest and imprisonment. Once in Israeli custody, many Palestinian children face mistreatment and abuse that human rights organizations have labeled "torture."
In Muayad's case, he was lucky to get out after a year and a half and to have his family waiting to help him put his life back together. But the scars of this experience will likely haunt him for the rest of his life. Six years later, Muayad is still trying to finish school. His dream is to one day study journalism and maybe become a photographer, but for now he works in a local cafe making coffee and sandwiches.
Part of a generation of young men who have lost not only years of their lives but the spark of youth, for Muayad the nightmare is not over. Thousands of Palestinians still languish in Israeli prisons and Palestinians in the occupied territories live a life of confinement where checkpoints and army surveillance make it difficult to imagine living in freedom. Muayad says patience is the key to survival. "Solitary confinement taught me patience. A kind of patience an average person could not know if he had not endured the silence of the prison cell."
For more information about Palestinian child prisoners, see this recently released report from Defence for Children International: "Solitary confinement for Palestinian children in Israeli military detention"
comments powered by

Disqus