Volunteering Under Israeli Fire: Gaza Man Recounts Rescue Efforts During Israel's Attacks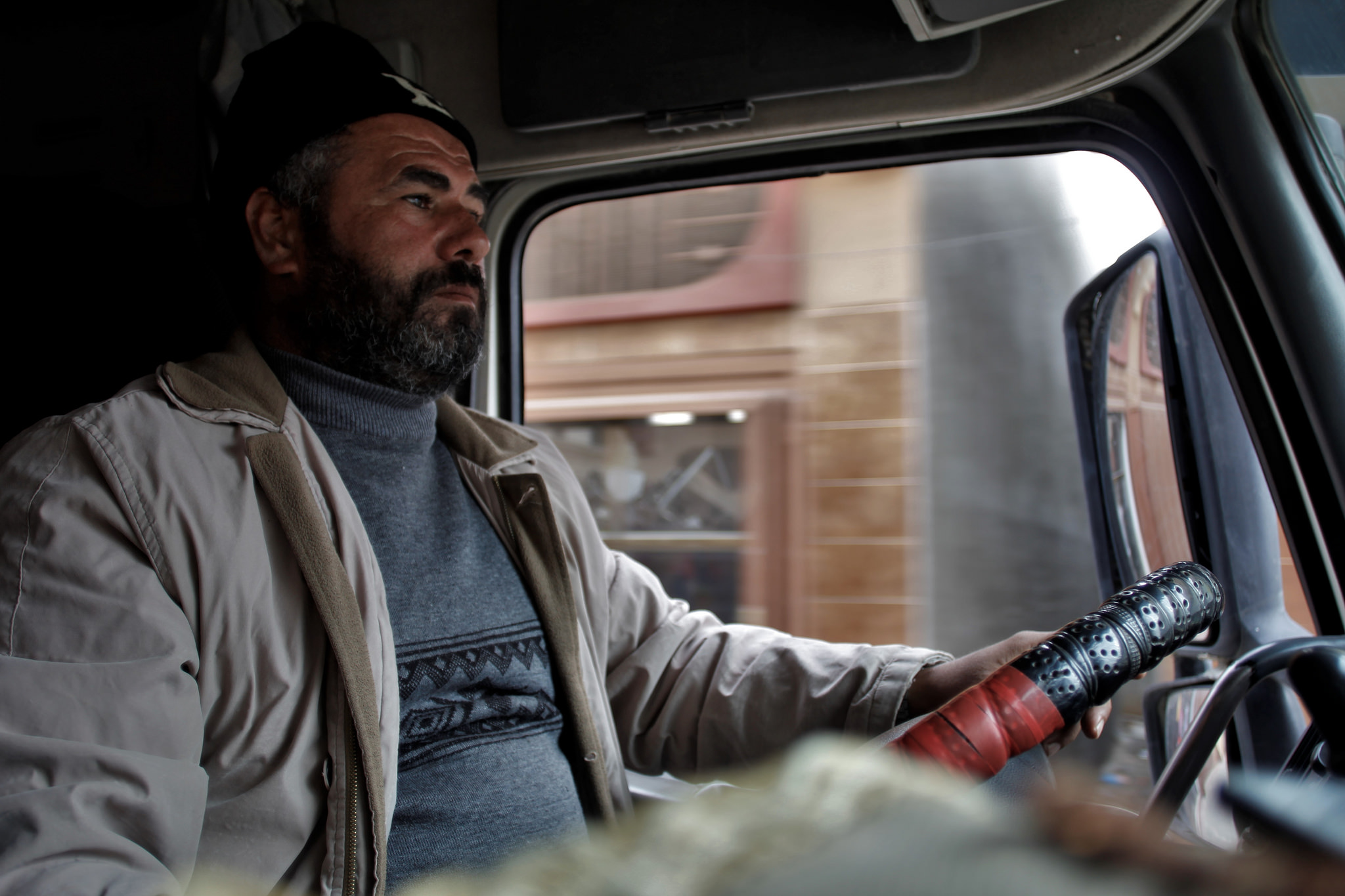 Ismael Ahmed Wafi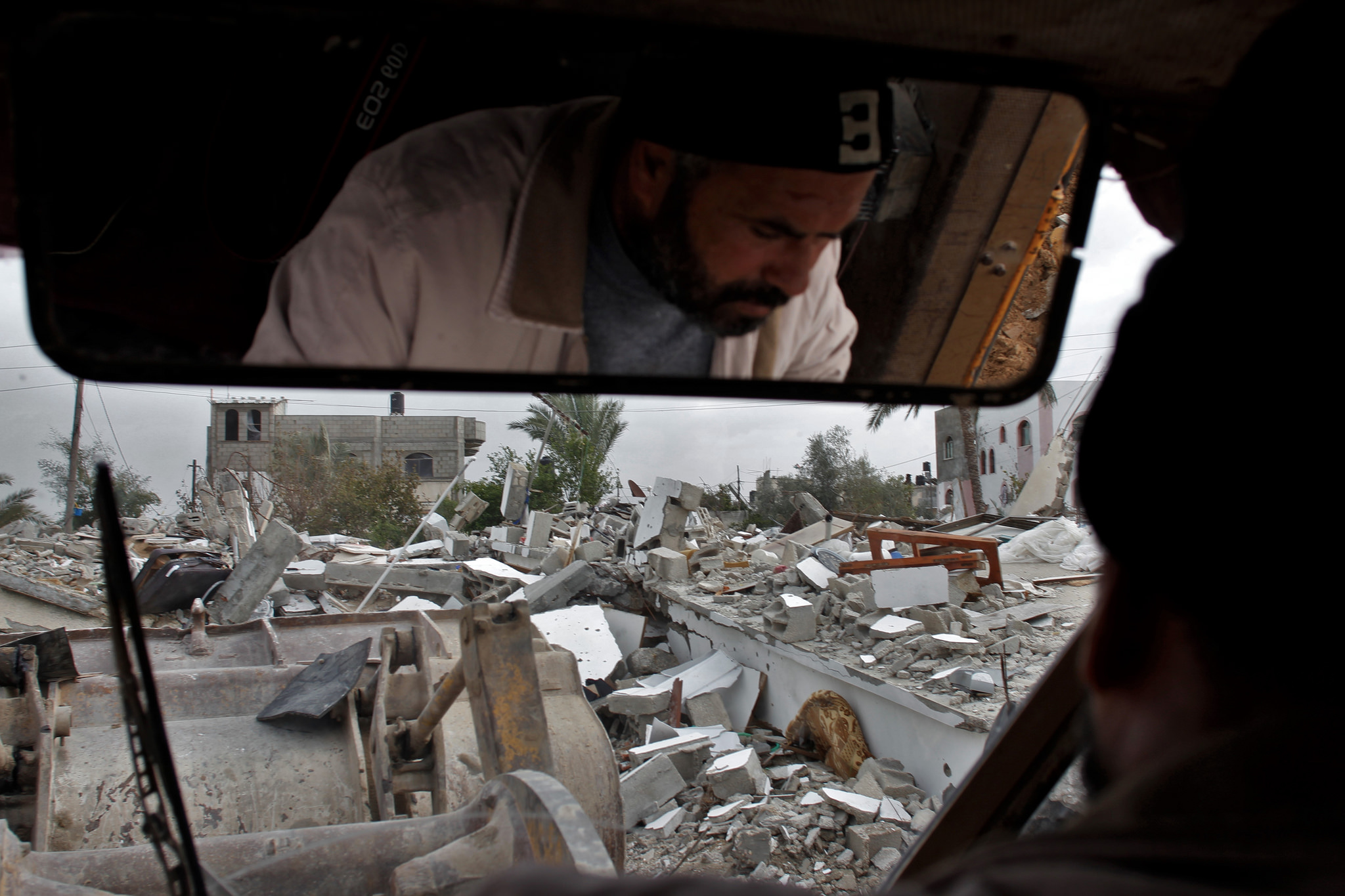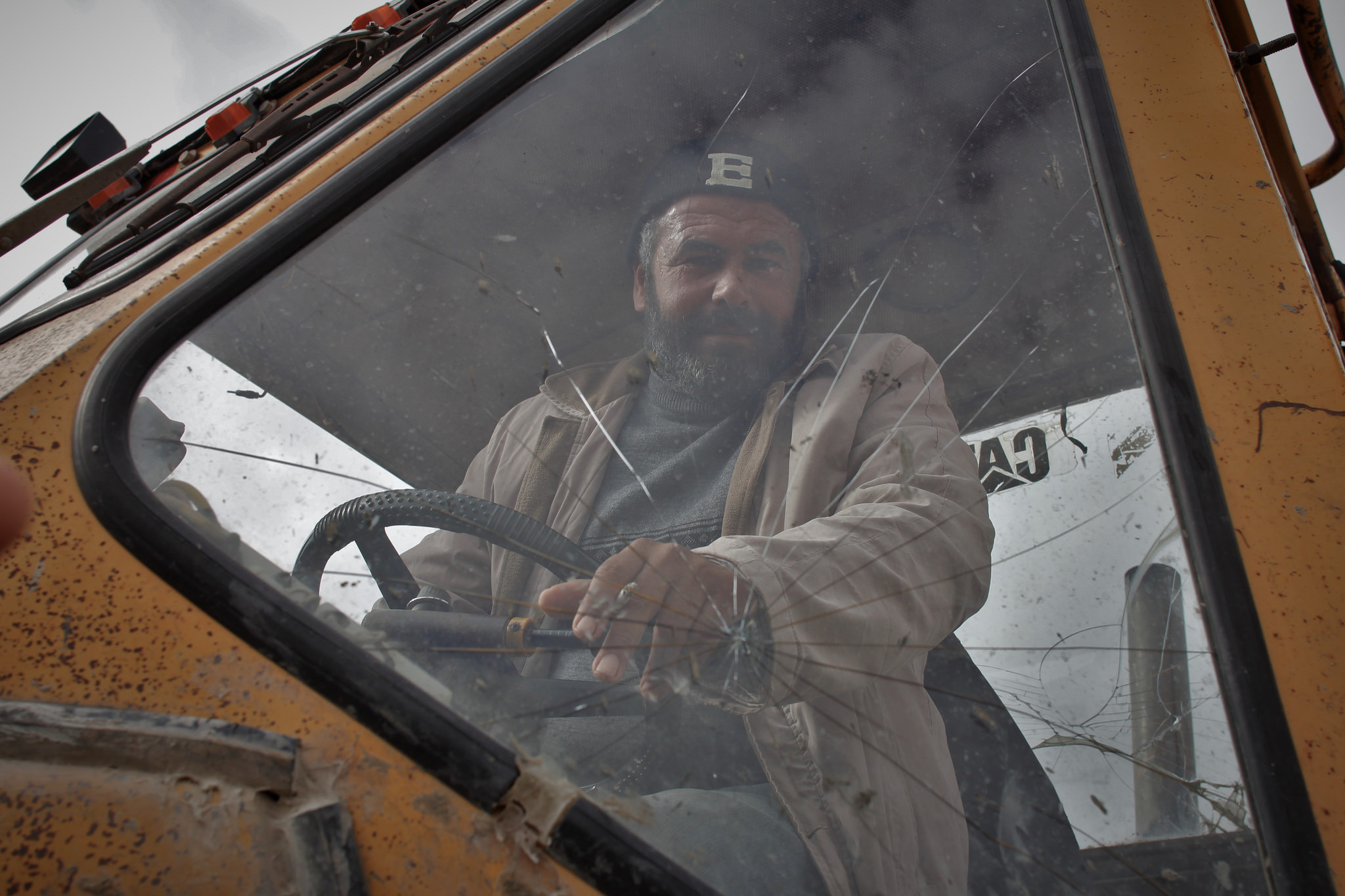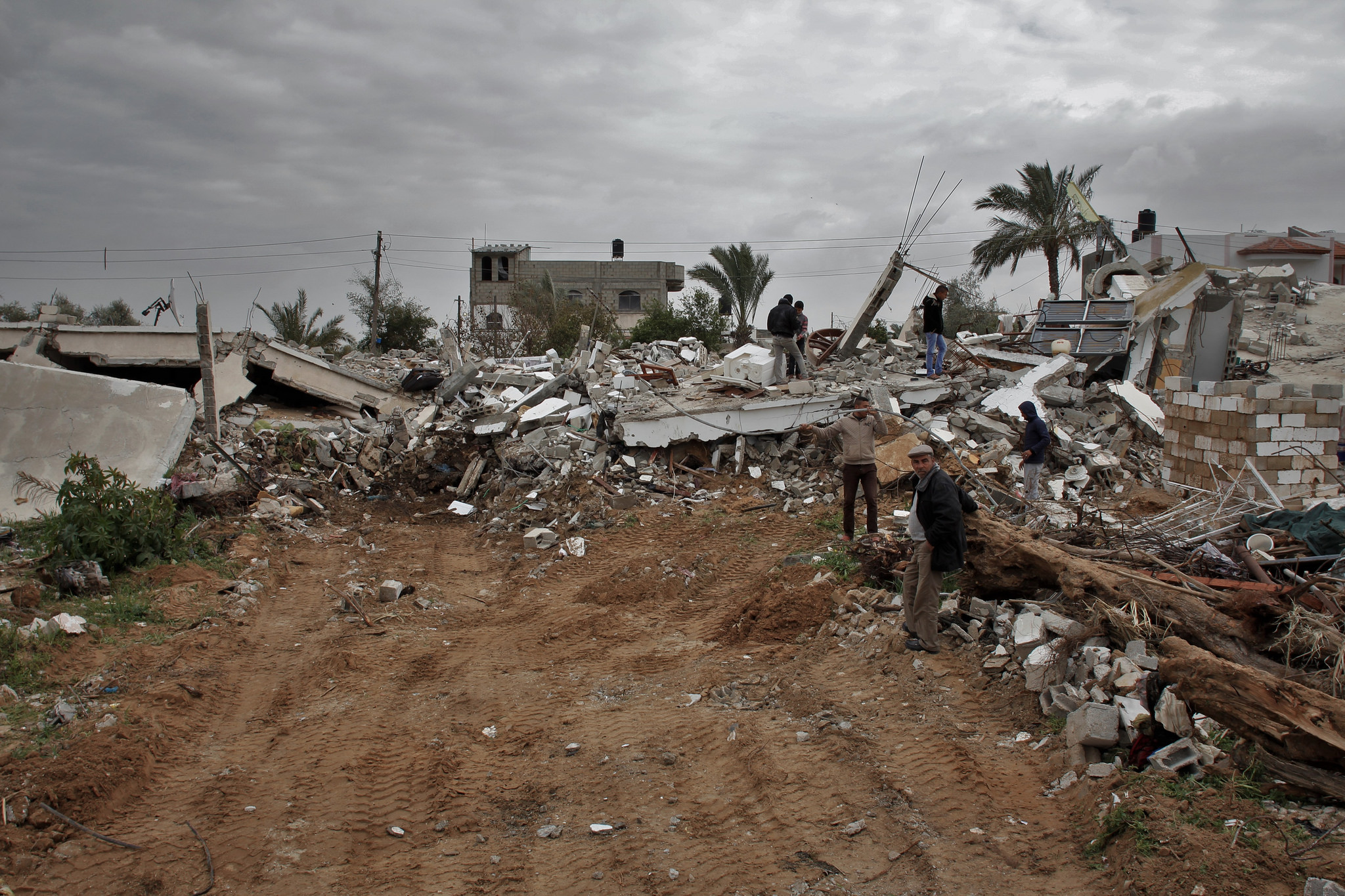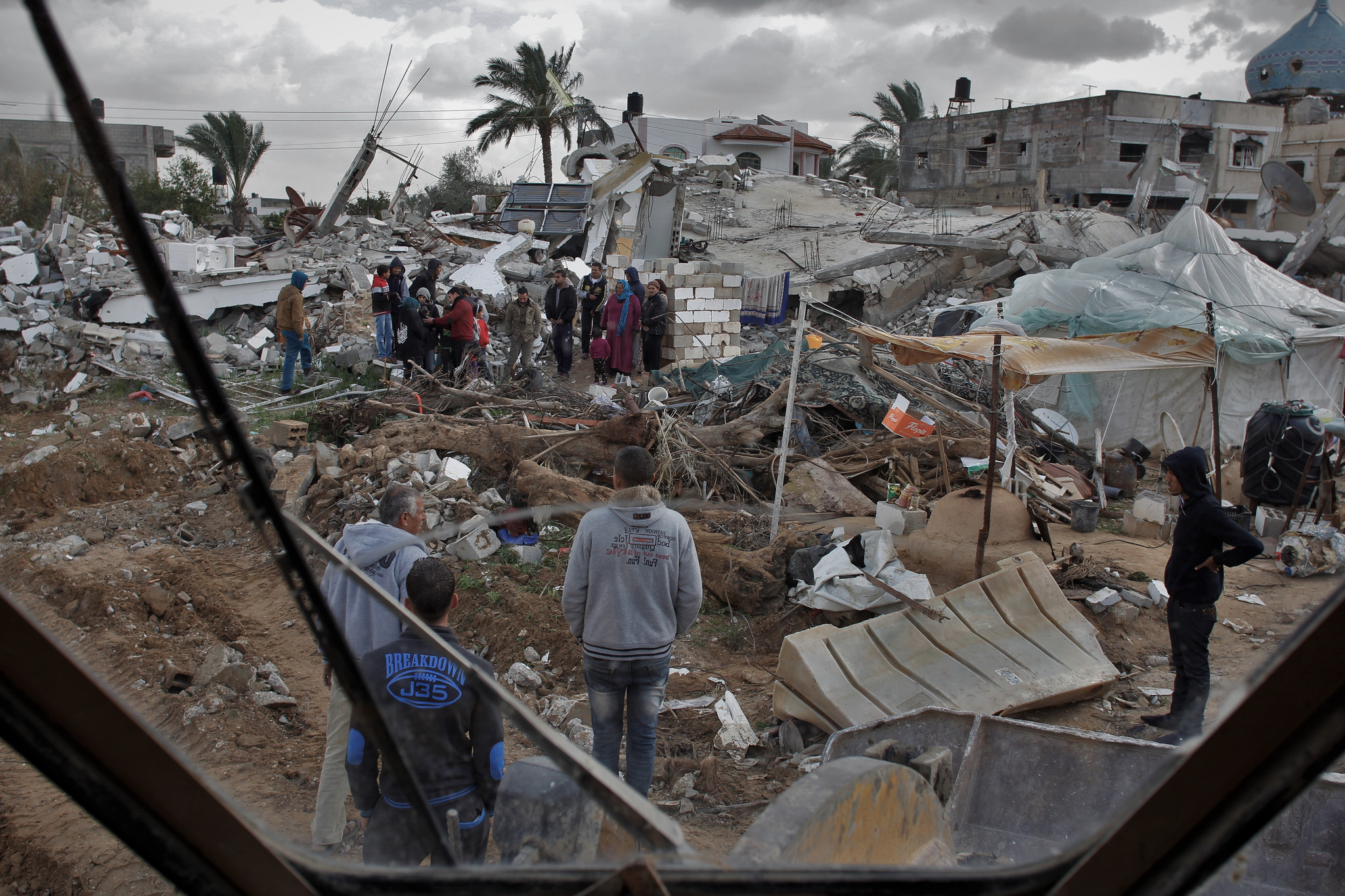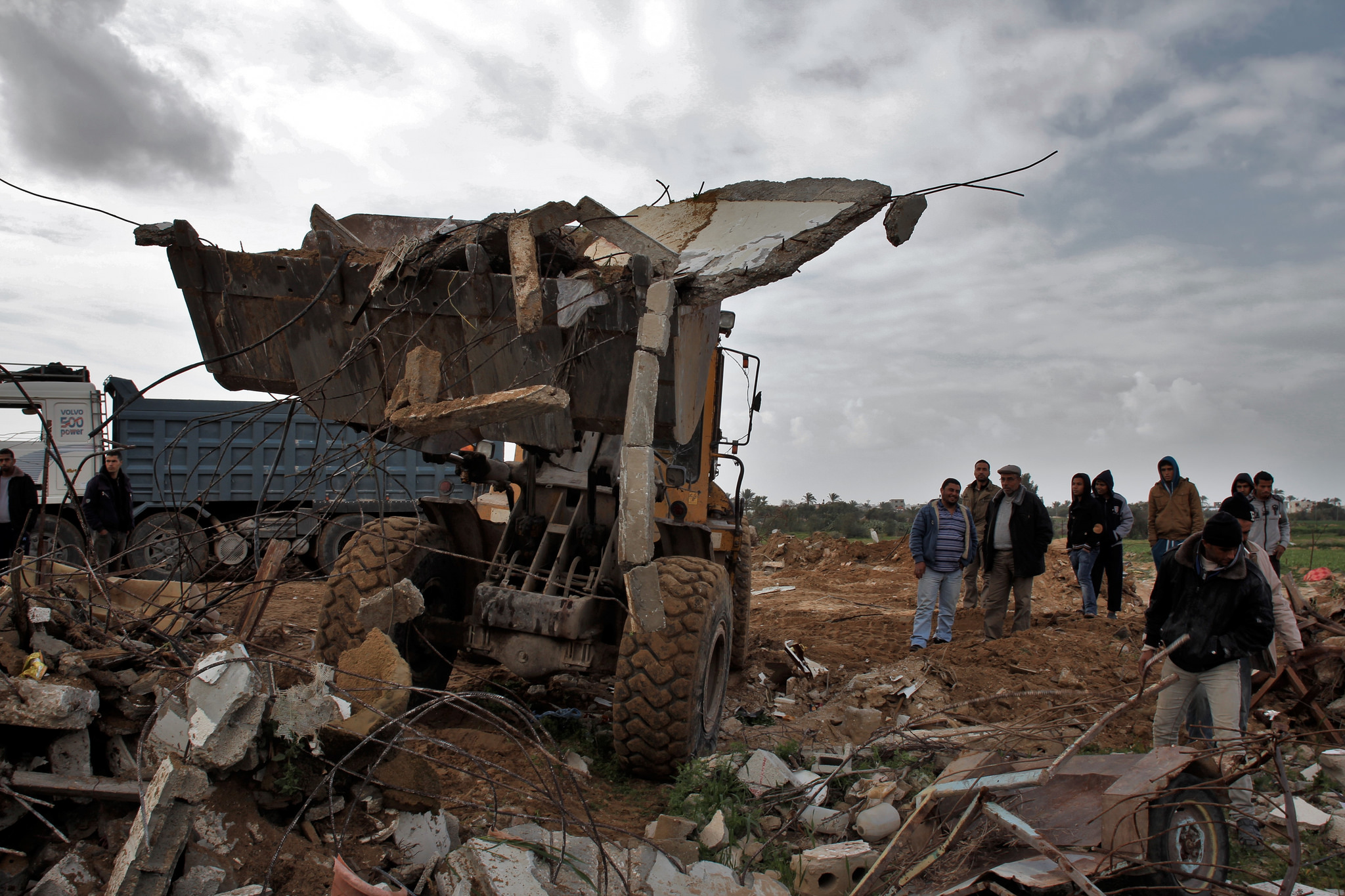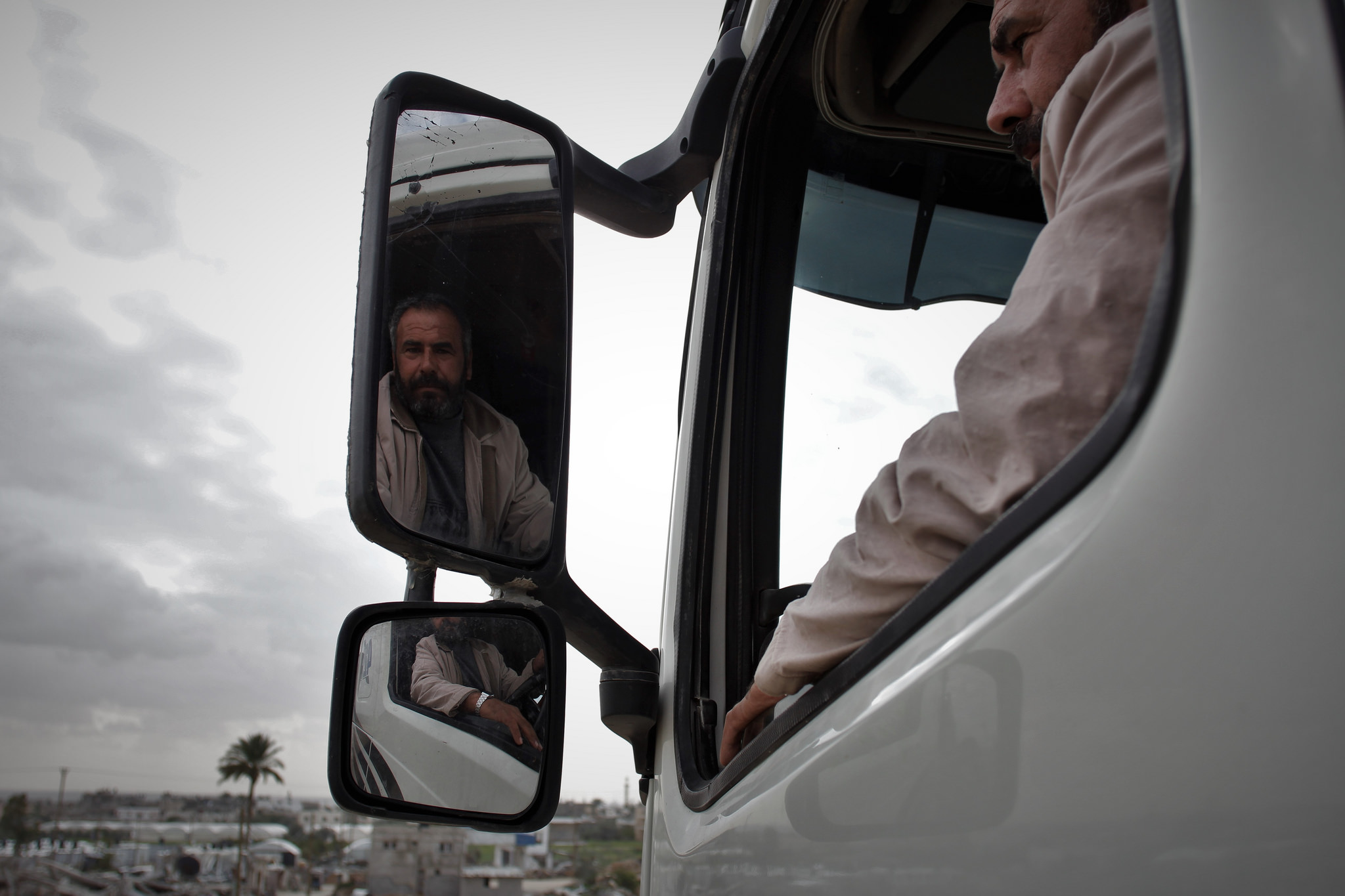 Khan Younis was one of the areas most affected by the Israeli military offensive that claimed the lives of over 2,100 Palestinians in the Gaza Strip last summer. Ismael Ahmed Wafi, a truck driver and father from Khan Younis, worked to help rescue victims from under the rubble during the attacks and is currently assisting with cleanup efforts.
I have been working as a truck driver for more than 20 years. My income provides just enough for food. I cannot pay for anything else because it's only enough to live day by day.

During the war, I worked under the bombs and felt that I could have been killed at any moment. The situation was very difficult and dangerous; we had to rescue people buried alive under the rubble with our trucks and bulldozers. That was more important and urgent than taking the dead bodies. We would leave them for the next morning when we would come back again.

I remember when we saved a small girl under the rubble in Al Buraij refugee camp south of Gaza City. She was the only one from her family that was left alive.

One of the most challenging moments was when we found out suddenly that there wasn't coordination between the Red Cross and the UN. It made it dangerous for us to go and try to help people while the shelling was happening and we could be attacked at any moment.

For example, there was a house bombed in Rafah and 10 people were killed from the Abu Dhair family. We went to take them out after we were told there was a ceasefire and when we arrived at Rafah, the ceasefire was broken and we were stuck there for two hours, seeing dead bodies in the street and hearing the bombing everywhere around us. Also, when we were in Al Jnena neighborhood, they bombed a house that was about 200 feet away from us and the rubble and smoke reached us.

Other difficult moments for me were while recovering the dead bodies of men and women, but the hardest thing was recovering the bodies of babies and children. It was very painful and sad. I found a mother killed while holding her 6 children under the rubble in Khan Younis.

A friend of mine, whose four-story home was bombed and who only had one son after trying to conceive for many years, came to me to ask for one thing: though there were people dead in the house, he asked that I only recover his son's bicycle. I asked him why he would not buy another one. He answered that his son was crying all night for his bicycle and that he did not have money to buy him a new one.

My work became humanitarian during the war, without expecting anything in return. We lived through three wars, but nothing was worse than the 2014 war. It was the most destructive and brutal. During the 2008 war, the situation was completely different because not all areas in Gaza were affected or targeted.

These days, in the aftermath, we are working on removing the rubble from the remaining destroyed houses. We are finding shrapnel and dozens of unexploded missiles and bombs using the bulldozer I drive, and as you know we don't have smart machines with cameras that can show us what is under the rubble — we can only rely on luck.
comments powered by

Disqus