Discrimination Against Palestinian Citizens of Israel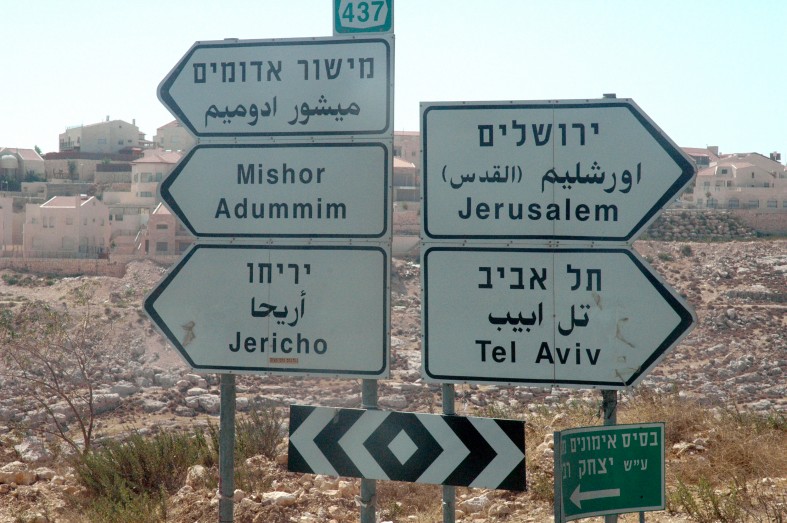 Palestinian citizens of Israel are those Palestinians who remained behind in what became the state of Israel following the Nakba (1947-9), or "catastrophe," when approximately 750,000 Palestinians were expelled from their homes and land by Zionist forces in order to make way for a Jewish-majority state.
Between 1948 (when Israel declared independence) and 1966, Palestinian citizens of Israel were subject to military rule. After 1966, martial law was lifted but to this day they continue to suffer from widespread, systematic and institutionalized discrimination affecting everything from land ownership and employment opportunities to family reunification rights. Today, there are approximately 1.2 million Palestinian citizens of Israel, about 20% of the population.
INSTITUTIONALIZED DISCRIMINATION
There are more than 50 laws that discriminate against Palestinian citizens of Israel. directly or indirectly, based solely on their ethnicity, rendering them second or third class citizens in their own homeland.
93% of the land in Israel is owned either by the state or by quasi-governmental agencies, such as the Jewish National Fund, that discriminate against non-Jews. Palestinian citizens of Israel face significant legal obstacles in gaining access to this land for agriculture, residence, or commercial development.
More than seventy Palestinian villages and communities in Israel, some of which pre-date the establishment of the state, are unrecognized by the government, receive no services, and are not even listed on official maps. Many other towns with a majority Palestinian population lack basic services and receive significantly less government funding than do majority-Jewish towns.
Since Israel's founding in 1948, more than 600 Jewish municipalities have been established, while not a single new Arab town or community has been recognized by the state.
Israeli government resources are disproportionately directed to Jews and not to Arabs, one factor in causing the Palestinians of Israel to suffer the lowest living standards in Israeli society by all socio-economic indicators.
Government funding for Arab schools is far below that of Jewish schools. According to data published in 2004, the government provides three times as much funding to Jewish students than it does to Arab students.
According to the 2009 US State Department International Religious Freedom Report, "Many of the national and municipal policies in Jerusalem were designed to limit or diminish the non-Jewish population of Jerusalem."
In the Spring of 2011, Jerusalem city councilman Yakir Segev stated: "We will not allow residents of the eastern [occupied Palestinian] part of the city to build as much as they need... At the end of the day, however politically incorrect it may be to say, we will also look at the demographic situation in Jerusalem to make sure that in another 20 years we don't wake up in an Arab city."
The Nationality and Entry into Israel Law prevents Palestinians from the occupied territories who are married to Palestinian citizens of Israel from gaining residency or citizenship status. The law forces thousands of Palestinian citizens of Israel to either leave Israel or live apart from their families.
In October 2010, the Knesset approved a bill allowing smaller Israeli towns to reject residents who do not suit "the community's fundamental outlook", based on sex, religion, and socioeconomic status. Critics slammed the move as an attempt to allow Jewish towns to keep Arabs and other non-Jews out.
The so-called "Nakba Bill" bans state funding for groups that commemorate the tragedy that befell Palestinians during Israel's creation in 1948, when approx. 750,000 Palestinian Arabs were ethnically cleansed to make way for a Jewish majority state.
The British Mandate-era Land (Acquisition for Public Purposes) Ordinance law allows the Finance Minster to confiscate land for "public purposes." The state has used this law extensively, in conjunction with other laws such as the Land Acquisition Law and the Absentees' Property Law, to confiscate Palestinian land in Israel. A new amendment, which was adopted in February 2010, confirms state ownership of land confiscated under this law, even where it has not been used to serve the original confiscation purpose. The amendment was designed to prevent Arab citizens from submitting lawsuits to reclaim confiscated land.
Over the entirety of its 63-year existence, there has been a period of only about one year (1966-1967) that Israel did not rule over large numbers of Palestinians to whom it granted no political rights.
Former Israeli prime ministers Ehud Barak and Ehud Olmert have both warned that a continuation of the occupation will lead to Israel becoming an "apartheid" state. Barak stated: "As long as in this territory west of the Jordan river there is only one political entity called Israel it is going to be either non-Jewish, or non-democratic… If this bloc of millions of Palestinians cannot vote, that will be an apartheid state."
Archbishop Desmond Tutu and Nelson Mandela, heroes of the struggle against apartheid in South Africa, have both compared Israel's treatment of Palestinians to apartheid.
Today, there is a virtual caste system within the territories that Israel controls between the Jordan River and Mediterranean Sea, with Israeli Jews at the top and Muslim and Christian Palestinians in the occupied territories at the bottom. In between are Palestinians with Israeli citizenship and Palestinian residents of occupied East Jerusalem.

INCREASING INTOLERANCE FOR DISSENT & DIVERSITY IN ISRAEL