Fady Joudah: Doctor and poet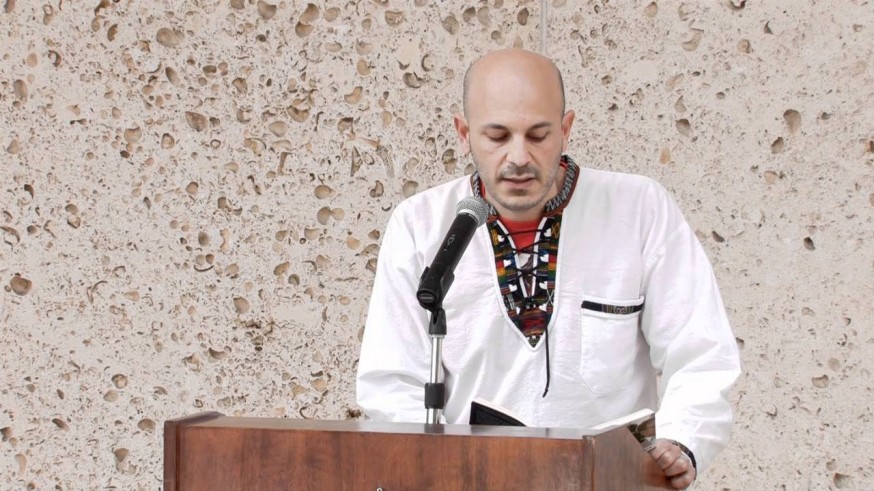 When he was seven, Fady Joudah proclaimed his intention to become a doctor. "I remember telling my mom while we were watching TV," Joudah recalls. "I said, 'When I grow up I'm going to be a doctor and buy a big house and have all my family in it and take care of all of you when you get sick.'" Now a physician, humanitarian worker and poet, Joudah has dedicated his life to serving the human family.
Born in Austin, TX, in 1971, Joudah grew up in Libya and Saudi Arabia. He returned to the U.S. to go to college, attending the University of Georgia-Athens, the Medical College of Georgia, and completing his training in internal medicine at the University of Texas. Currently based in Houston, when he's not writing award-winning poetry or volunteering with Doctors Without Borders, Joudah is an ER physician at the VA hospital.
"Some of this idealism I had as a child relies on the notion that the doctor is a healer, a participant in the vision and the wisdom of the society of which he's part," Joudah says. "This is one reason why I sought to work with Doctors Without Borders.
The son of Palestinian refugees, Joudah has done two six-month tours with Doctors Without Borders, helping other refugees - one in the Meheba refugee camp in Zambia and another in Darfur. Working in such environments can be trying. "Sometimes you feel your duty as a physician is endlessly manipulated and the impartiality and neutrality of the physician is threatened," he says. "But you just close your eyes and dive into the pool of the living and the dying and try to do the best you can."
His poetry has appeared in Poetry magazine, Beloit Poetry Journal, Iowa Review, Kenyon Review, Drunken Boat, Prairie Schooner and Crab Orchard. Copper Canyon Press releasedThe Butterfly's Burden, Joudah's translations of the preeminent Palestinian poet Mahmoud Darwish's recent work in the fall of 2006. "A Palestinian grows up to the poetry of Mahmoud Darwish," Joudah explains. "If the victim has the right to have their story told, it is the most baffling experience to be a Palestinian, to be one of the few peoples in the world that still fights to be recognized as a victim. Yet, paradoxically, there is nothing more you want as a Palestinian than to rid yourself of that title and simply be recognized as a human being."
Joudah was the 2007 winner of the Yale Series of Younger Poets competition, the oldest literary prize in the U.S., for The Earth in the Attic, released in April 2008.