Jamal Dajani: Producer and commentator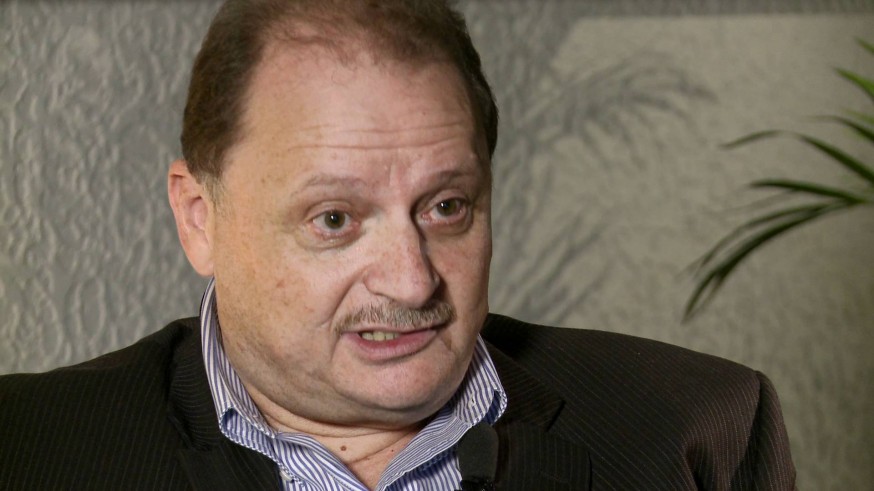 Jamal Dajani spends most of his time watching TV. As the Director of Middle Eastern programming at Link TV, and winner of the prestigious Peabody Award, he is responsible for shows that reach up to 27 million satellite TV subscribers in the United States.

Dajani was born and raised in Jerusalem. In 1975, his parents sent him to the U.S. to study engineering at Columbia University. Instead, he majored in political science. "My heart was not in it, Dajani says. "I've always been interested in politics."

Upon graduation, Dajani was an entrepreneur for 20 years. His business ventures spanned real estate, manufacturing and hospitality. He moved to San Francisco in October 1988.

Following the September 11 attacks on the World Trade Center, Link TV asked Dajani to create a daily news show that would inform American viewers about the Middle East. A half-hour program called Mosaic was the result. It features news broadcasts from private, public, and state-controlled media outlets throughout the Middle East and counts State Department officials among its viewers. In 2004, more than one thousand episodes later, Mosaic won the Peabody Award. "There is a 2 month period from the announcement of the winners to the actual awards ceremony," Dajani says. "During that period you go through different emotions, a mixture of disbelief, pride and euphoria."

"When I decided to launch Mosaic, I made the decision that I'm not going to pick and choose or censor any kind of view," Dajani states. "In the Middle East, people have over 200 satellite networks. I can take you to the smallest town and they've watched CNN or BBC. My work is to bring the Middle East home to the American viewer."

In addition to his work at Link TV, Dajani hosts a weekly radio show, Arab Talk and is a frequent media commentator. In 2005, Mayor Gavin Newsom appointed him to San Francisco's Immigrant Rights Commission.