Najla Said: Actress and playwright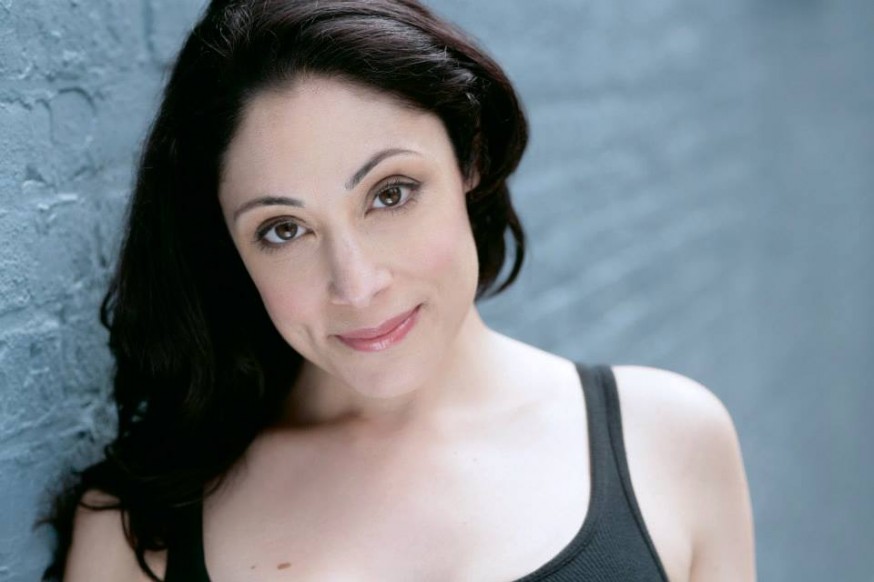 Now an accomplished actress, it is hard to believe that as a child Najla Said was so shy she rarely spoke.
But it was that very shyness that led her to acting. "My parents thought it might be a good idea to send me to acting classes," Said says. "At six or seven years old, I started taking classes after school and never stopped."
Born in 1974 in Boston, Said graduated from Princeton and trained in New York City at The Shakespeare Lab at the Public Theatre, The Actors Center. Being the daughter of renowned Palestinian scholar Edward Said, Palestine was never far from the surface, though growing up she had mixed feelings about it.
"Palestine was this thing I didn't understand," Said explains. "As I got older, my dad took the time to sit down and explain things to me, and exposed me to Palestine as a cause and the simple issue of people not being given equal rights. I realized that it wasn't complicated and that I had a voice because I was American and Palestinian."
Said sees acting as a way of empowering her voice. She is a founding member of the Arab-American theatre collective Nibras, which seeks to "increase the positive visibility and creative expression of Arabs and Arab-Americans." Nibras' first production, Sajjil, won best ensemble production at the 2002 New York International Fringe Festival.
"You find that because you're Arab, you're automatically politicized," Said says. "You're only called in to audition for a woman with a veil or a terrorist's wife. I decided that I wasn't going to let them tell me who I am, I'm going to tell who I am. Every time you're on stage you're making a political statement because you're Palestinian."
In addition to Nibras, Said has appeared in numerous plays, including the Seattle production of 9 Parts of Desire, and the multimedia theater piece ReOrientalism, inspired by her father's book. On the screen, her film credits include The Siege, The Contestant,Femme Fatale and the TV show Party of Five. Her writing has appeared in Mizna, a journal of Arab American literature, and HEEB magazine. Currently she is writing a play about Lebanon and another about Palestine.