Annemarie Jacir: Artist and Filmmaker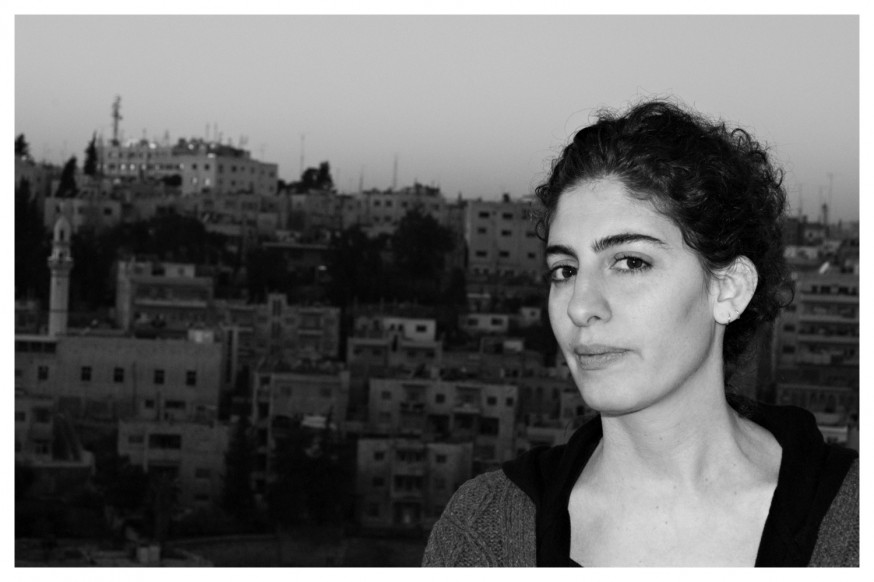 Palestinian-American filmmaker Annemarie Jacir directed the first Palestinian short film, like twenty impossibles, that became an official Competition selection at Cannes International Film Festival. It subsequently won 13 awards at festivals around the world. Jacir is a recipient of the Zaki Gordan Award for Excellence in Screenwriting and was selected for the Sundance Screenwriter's Lab. In 2004, she was named one of the "25 new faces of independent filmmaking" by Filmmaker Magazine.

Jacir's career began at a literary agency in Hollywood, where she used to read other people's scripts - until she decided to start writing her own. "At work I was reading these horrible scripts that were being made into films and thought, 'I think I can write better than this,'" Jacir says. She left Hollywood, attended film school in New York, and has been producing acclaimed, award-winning films ever since.

Born in 1974, Jacir grew up in Saudi Arabia and moved to the United States at the age of 16. Before earning a Masters in Film, she majored in Politics and Literature at the Claremont Colleges. She worked as a telephone operator, radio DJ, English tutor, building sets for theater, news camerawoman, union organizer, and directing plays, until she found her voice in filmmaking.

She has made numerous films, including The Satellite Shooters, Two Hundred Years of American Ideology, and A Few Crumbs for the Birds. Jacir prefers fiction to the traditional documentary films often adopted by Palestinian filmmakers. "I like the freedom of creating characters and stories and working with actors," she explains. "Though my fiction work is about real life; social, political, class - I prefer the freedom of fiction to documentary. I prefer the honesty of fiction to the dishonesty of documentary where I feel I can never do justice to the people featured."

Jacir is the co-founder and chief curator of Dreams of a Nation, a project to create an online database of Palestinian films and filmmakers. As part of the project they held film festivals both in New York and Palestine. "In New York we encountered mass resistance - death threats - just for doing a festival," she says. "The idea of Palestinians representing themselves terrifies some people." Jacir also co-founded the production company Philistine Films and has instructed at Columbia University, Barnard College, and Birzeit University.

Jacir lives in Palestine and is currently working on her first full-length feature, Salt of this Sea, tentatively due out in early 2008.