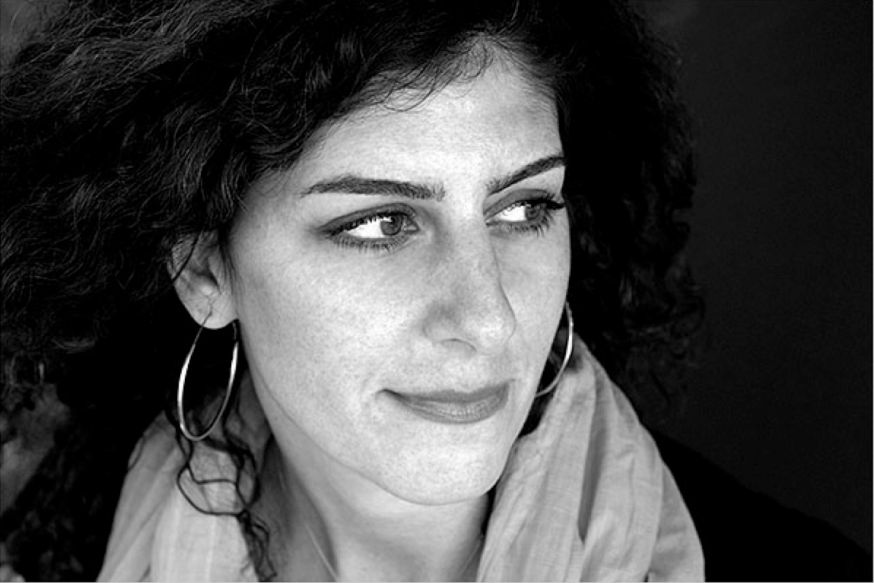 Leading Palestinian-American artist Emily Jacir says, "When I was growing up, art was the one place where I could speak." Jacir's complex and creative engagement of serious issues has been met with much acclaim. Her work has been exhibited extensively throughout the world since 1994, including at the Whitney Museum and the Museum of Modern Art in New York. In 2008, the Solomon R. Guggenheim Foundation nominated Jacir as one of six finalists for the biannual Hugo Boss Prize. In 2007, she received both the prestigious Price Claus Award from the Hague and a Golden Lion Award at the Venice Biennale.

Born to a Bethlehem family, Jacir grew up in Saudi Arabia and attended high school in Italy. She earned her BA from the University of Dallas and her MFA from Memphis College of Art. She has been based between New York and Ramallah since 1999. Jacir's practice is conceptually based, where she uses "whatever medium I deem necessary to express my idea or concept." Jacir works in a variety of media including film, photography, installation, performance, video, painting, writing and sound.

"We are probably amongst the most discussed, yet most misrepresented people in the world. We are constantly dissected by foreign 'experts'. People have no problem claiming agency to speak on our behalf."

Jacir calls her most acclaimed work to date, Material for a Film, "a documentary film in the form of an installation in which the viewer has agency to move through the materials in their own way." Featured in the 2007 Venice Biennale and the 2008 Home Works Forum in Beirut, the piece tells the story of Wael Zuaiter, one of 13 Palestinian artists and intellectuals assassinated by Israeli forces in Europe between 1972 and 1973. Jacir spent four years collecting materials for the work. She traveled to Rome, where she photographed Zuaiter's library and reenacted the scene of his murder, and to Nablus, where she met his sister and visited his family home. For the Sydney Biennale in 2006 Jacir even learned how to shoot a .22 calibre pistol - the gun used to kill Zuaiter - and shot bullets into 1,000 blank books. Jacir plans on making a feature film about Zuaiter's life.

Other works include Where We Come From, which was recently acquired by the San Francisco Museum of Modern Art. Jacir asked Palestinians around the world: "If I could do something for you, anywhere in Palestine, what would it be?" She then documented herself fulfilling the requests for people who are prohibited entry into their homeland and/or restricted from movement within it. She visited a mother's grave, played soccer with a boy in Haifa, and visited a student's family in Gaza because he is prevented from traveling home while at school in the West Bank.

"Our narrative, our story is absent from history books. When I made 'Memorial to 418 Palestinian Villages which were Destroyed, Depopulated and Occupied by Israel in 1948' I chose English not only because the piece was made with 140 people in New York but because I wanted people to be able to read the names and say them out loud and question why they had not heard them before and why that history is not in their books."

Crossing Surda (a record of going to and from work) depicts the isolation and lack of freedom that are part of her everyday routine in Ramallah. Jacir secretly taped her daily journey through the Surda checkpoint on her way to Birzeit University after being threatened by Israeli soldiers and forced to spend a day standing in the cold winter rain next to one of their tanks.

In 2003, belongings was published by O.K. Books, a monograph on a selection of Jacir's work from 1998 - 2003. Her second monograph (2008) is published by Verlag Fur Moderne Kunst Nurnberg. Jacir's art has appeared in a number of Biennales including the 2006 Sydney Biennale, the 2005 and 2007 Venice Biennales, the 2005 Sharjah Biennial, the 2004 Whitney Biennial and the 2003 Istanbul Biennale. She conceived of and co-curated the first Palestine International Video Festival in Ramallah in 2002, and curated a selection of shorts, Palestinian Revolution Cinema (1968 - 1982) which went on tour in 2007. She is currently a full-time professor at the International Academy of Art, Palestine in Ramallah. Recent projects include a sound installation at Damascus Gate in Jerusalem and she is currently working on an animation film which takes place at Lydda Airport.