Susan Abulhawa: Novelist and Humanitarian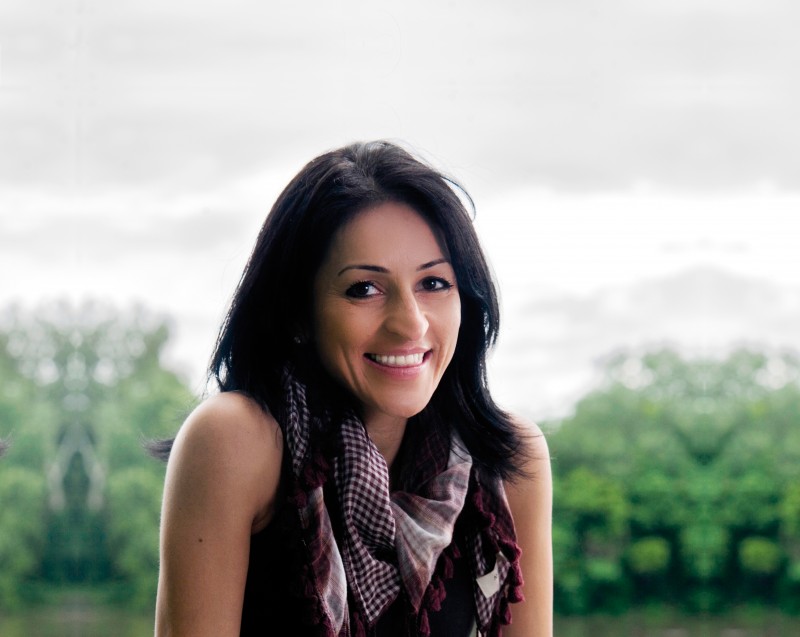 By day, award-winning author and Palestinian American Susan Abulhawa is a science writer for medical journals. Her real passion, however, is literature. After spending four years writing "early mornings, at night, on the weekends, any spare time I could find," her debut novel Mornings in Jenin (Bloomsbury Press, 2010) was born.
The book, which Publishers Weekly calls "richly detailed, beautiful and resonant," gives unique voice to four generations of a Palestinian family. In parts autobiographical, Abulhawa says "the characters are fictitious, but there are elements of each character that are reminiscent of people I once knew."Mornings in Jenin tells the story of Amal, a Palestinian woman whose family was forcibly removed from their home in the village of Ein Hod by the newly formed state of Israel in 1948. Born in the Jenin refugee camp, Amal is raised on memories of Ein Hod's beloved olive groves and bucolic serenity; she lives through war, occupation and the loneliness of life on her own when she travels to America to pursue her education.
Born in 1970 to refugees of the 1967 War, Abulhawa is no stranger to the indignities of disposession. She was born in Kuwait, moved to the United States as an infant, returned to Kuwait at the age of 5 and found herself in occupied East Jerusalem at the age of 10. In Jerusalem, Abulhawa spent 3 years living at an all-girls school and orphanage before leaving to come to the US. "Conditions were difficult. But those were some of my happiest childhood years," Abulhawa says. "My family is originally from the Mount of Olives in Jerusalem, so my time at the school helped me discover my roots and really get to know the streets of Jerusalem in a way that most Palestinian refugees are prevented from doing."
Abulhawa returned to the U.S. as a teenager. She graduated from Pfeiffer University in North Carolina and received her Master's degree in Neuroscience from the University of South Carolina. Well on her way to a career in medicine, she was inspired to writeMornings in Jenin after returning to Palestine for visits in 2001 and 2002.
"Jerusalem in the 1980s still looked like an old village," Abulhawa says. Despite the occupation, she had vivid memories of "green hills" and "beautiful, old Arab homes." By her next visit in 2001, "tall, modern buildings had scarred Jerusalem's ancient beauty. It looks rushed and incongruous." In 2002, Abulhawa visited the Jenin refugee camp in the immediate aftermath of the massacre that took place there in April during a massive Israeli military assault. Deeply affected by both experiences, Abulhawa resolved to tell the world what she saw. The result was very different from what Abulhawa intended when she first set pen to paper. "I started with a humanitarian objective," she says. "I wanted the world to know what happened in Jenin. But as I wrote, the characters started to come to life, to fill out, and eventually being true to these characters and telling their story honestly became the only focus."
Another project inspired by Abulhawa's 2001 trip to Jerusalem is Playgrounds for Palestine, an international charity she founded with the support of friends to build playgrounds for children in Palestine and in Palestinian refugee camps elsewhere.