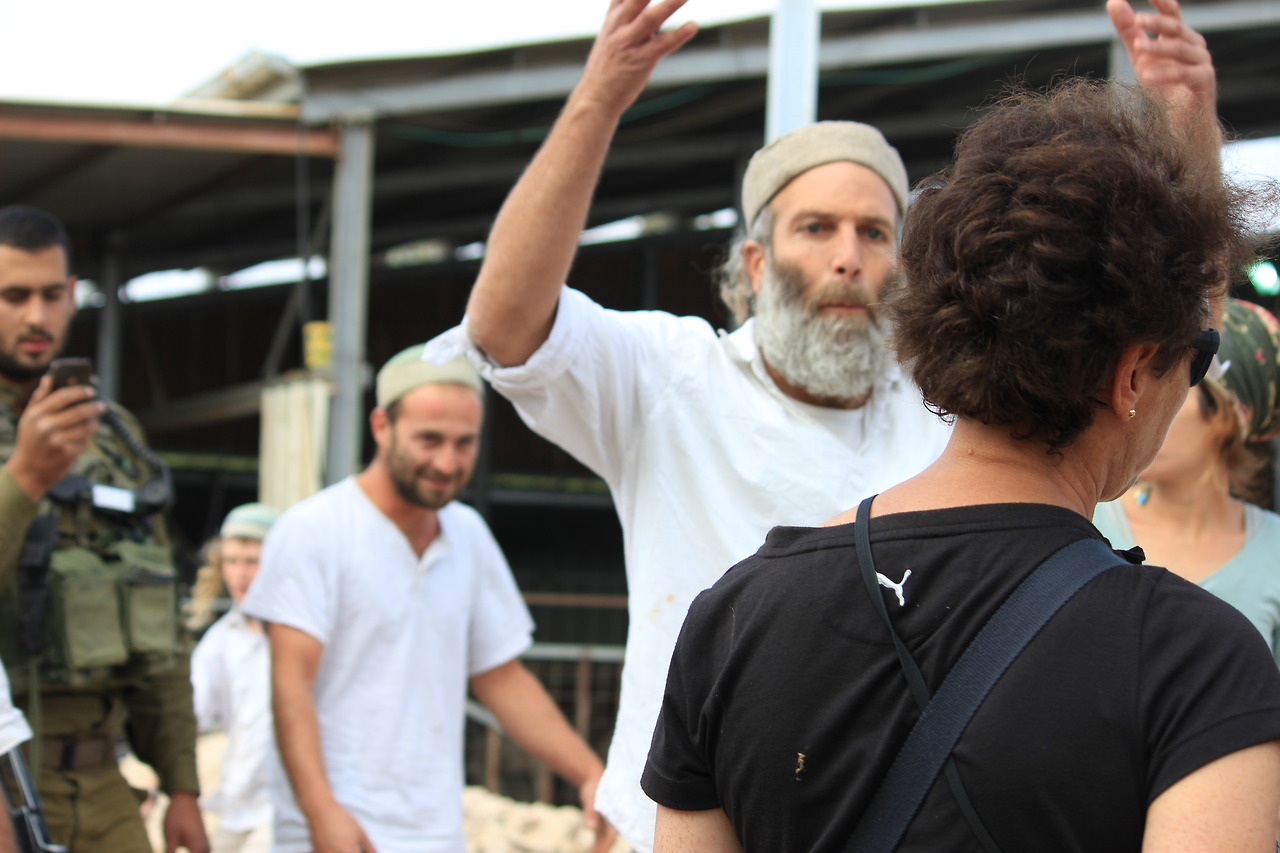 A settler yells and gestures at a peace activist, while in the background an Israeli soldier films the scene on his cell phone.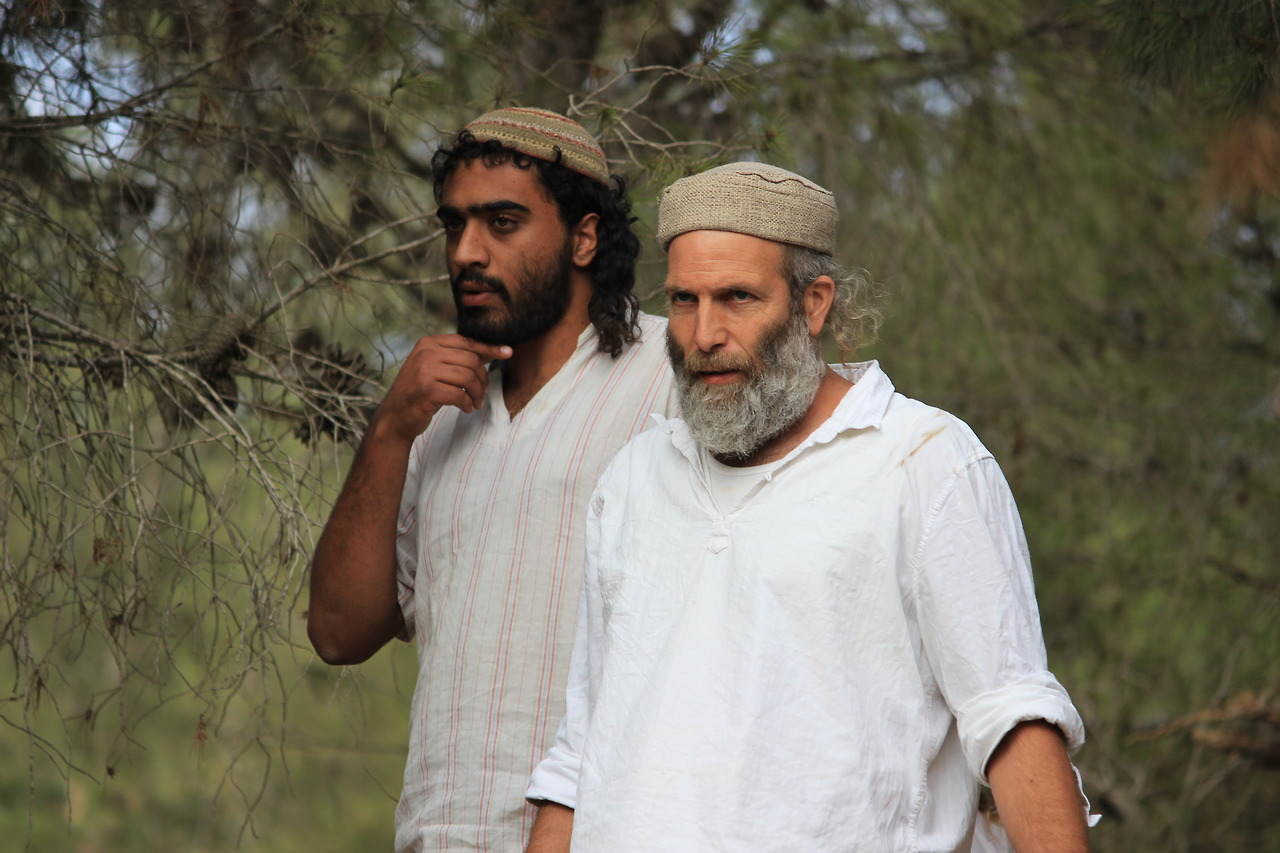 Settlers from Havat Maon.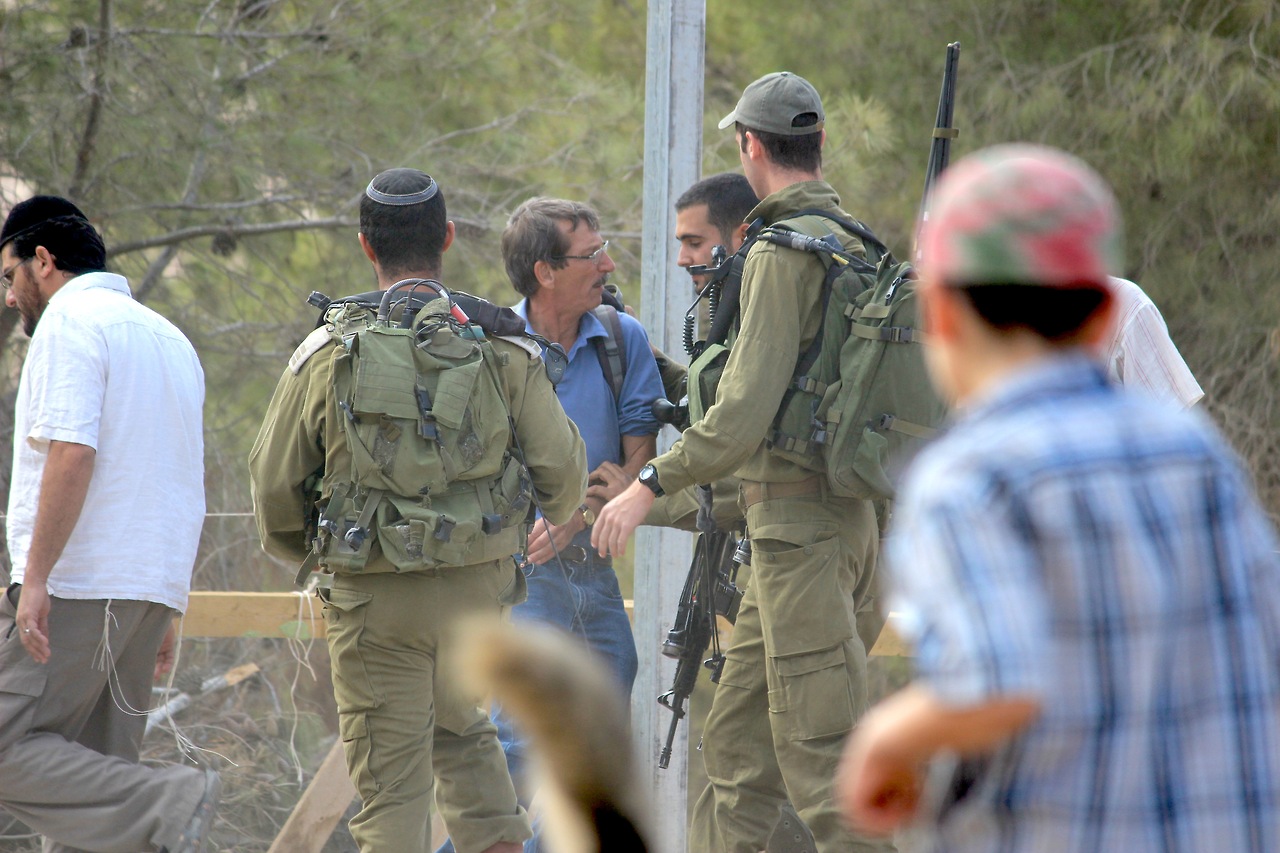 Soldiers shove an Israeli activist, preventing him from monitoring the growth of the outpost.
Extremist settlers from Havat Maon gather to block peace activists from inspecting new construction in the outpost.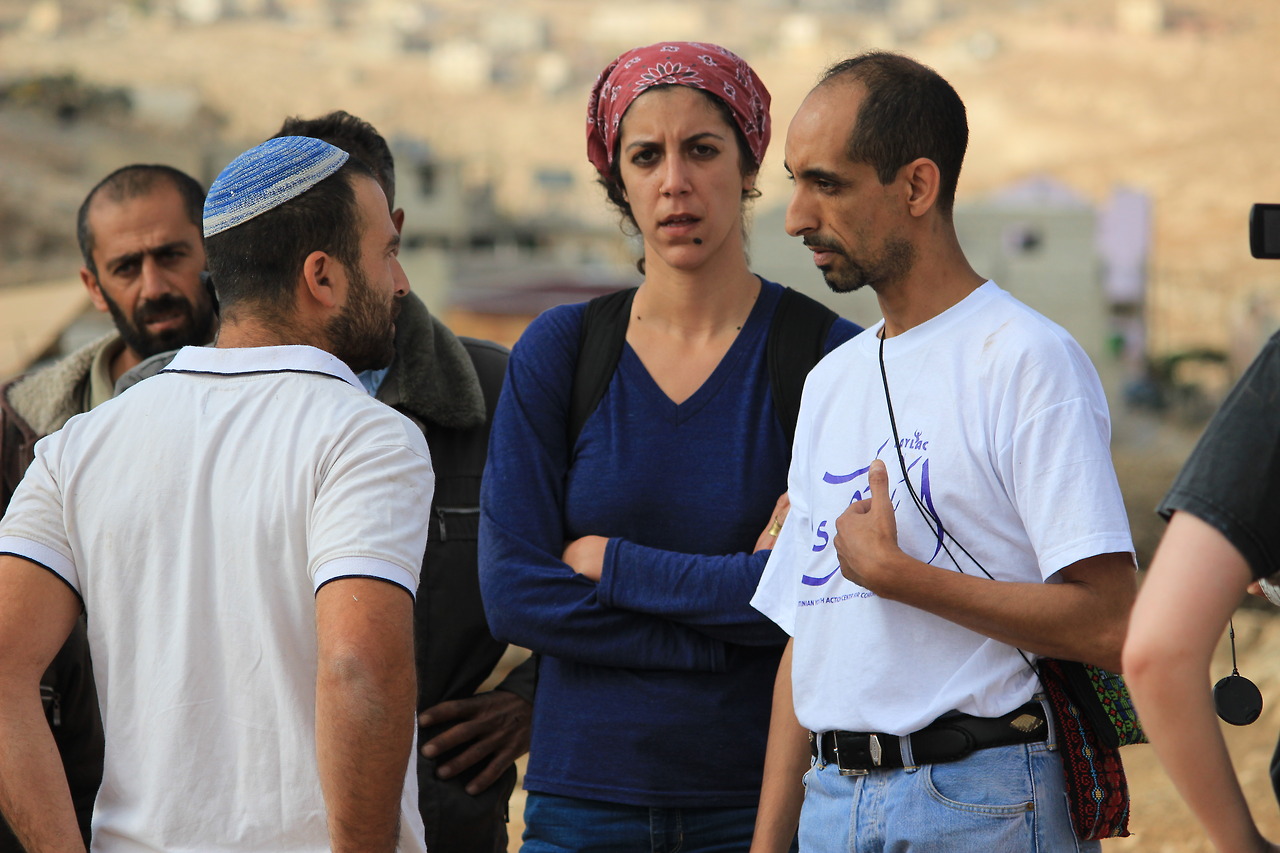 Activists and local residents prevent an Israeli settler from marching into the Palestinian town of At-Tuwani.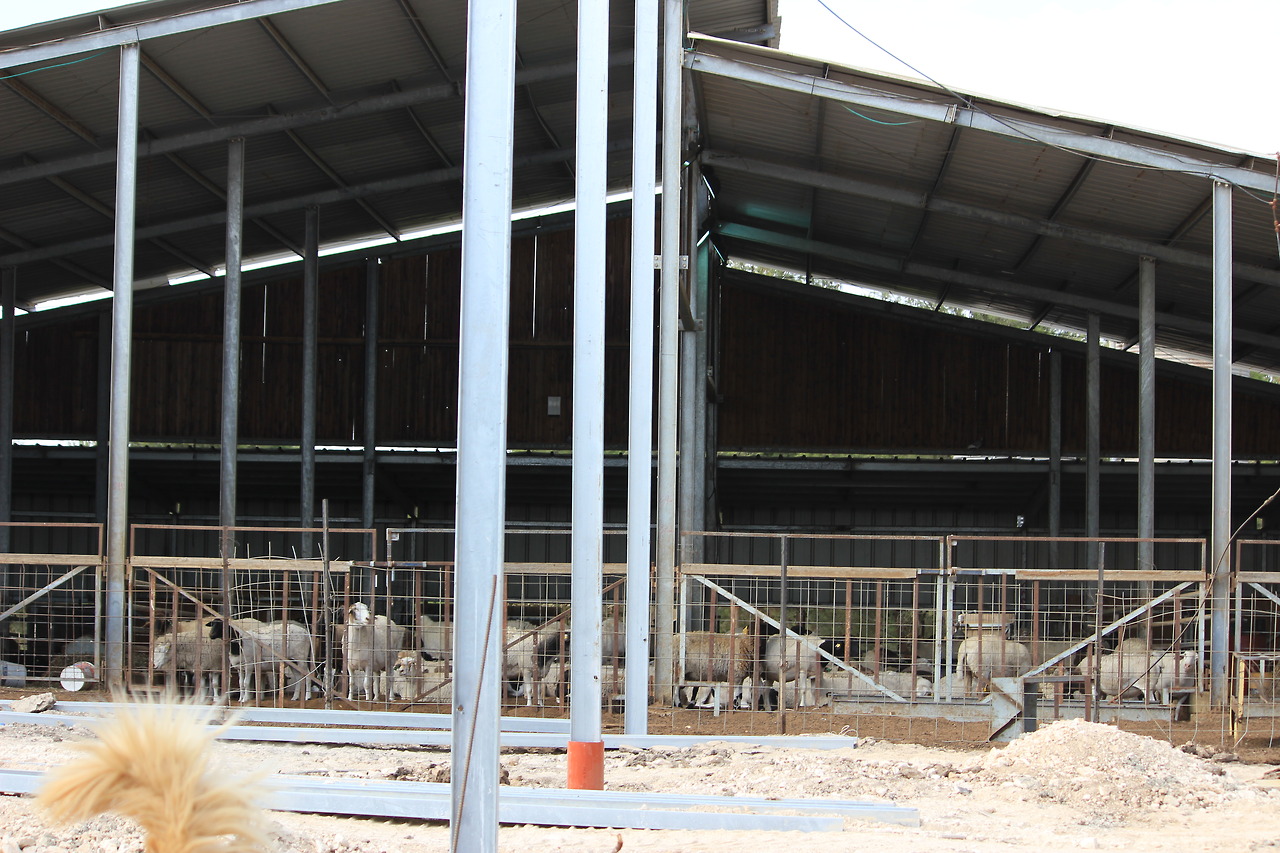 An agricultural structure housing sheep in the outpost of Havat Maon. Since the start of October, the outpost has grown at a "phenomenal rate," according to Ta'ayush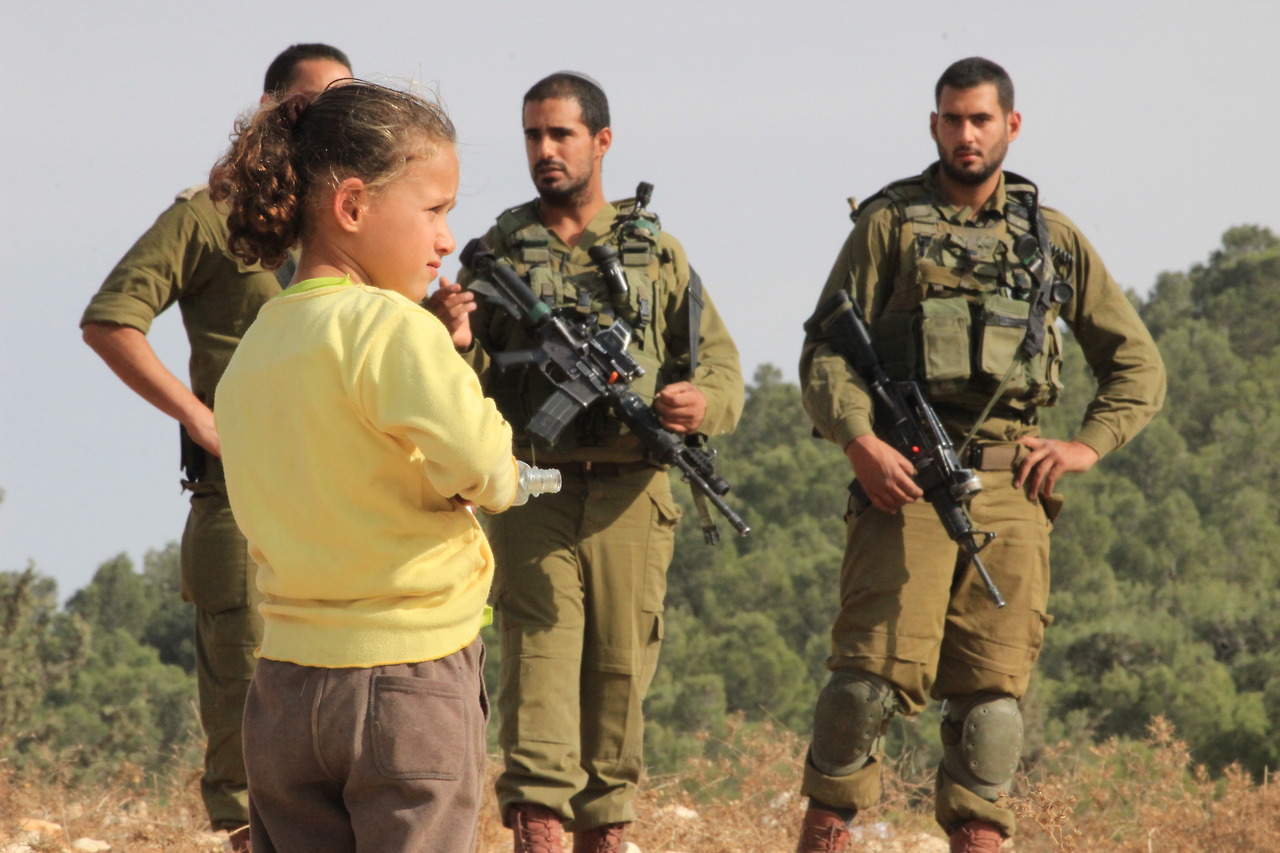 A Palestinian girl from At-Tuwani stands in front of Israeli soldiers.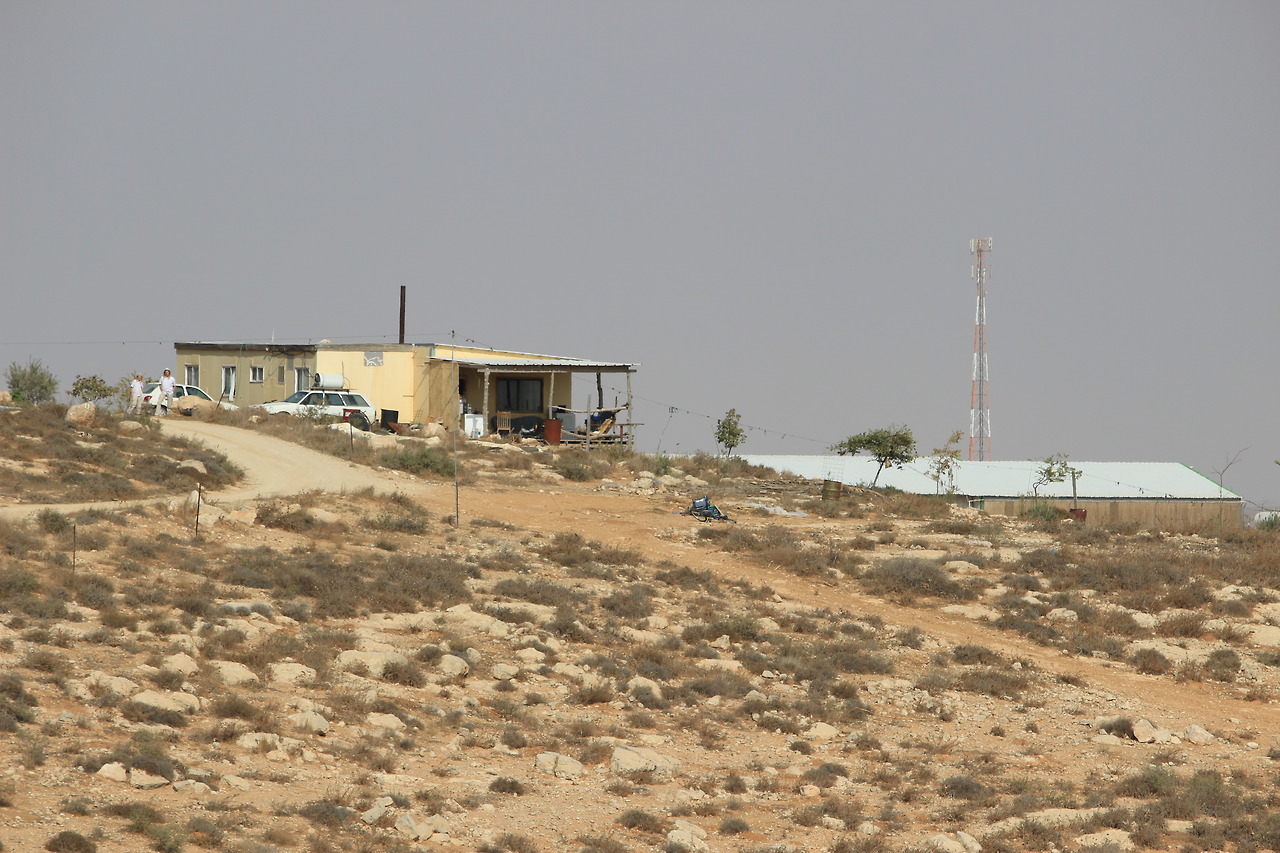 Part of the settlement outpost of Havat Maon in the South Hebron Hills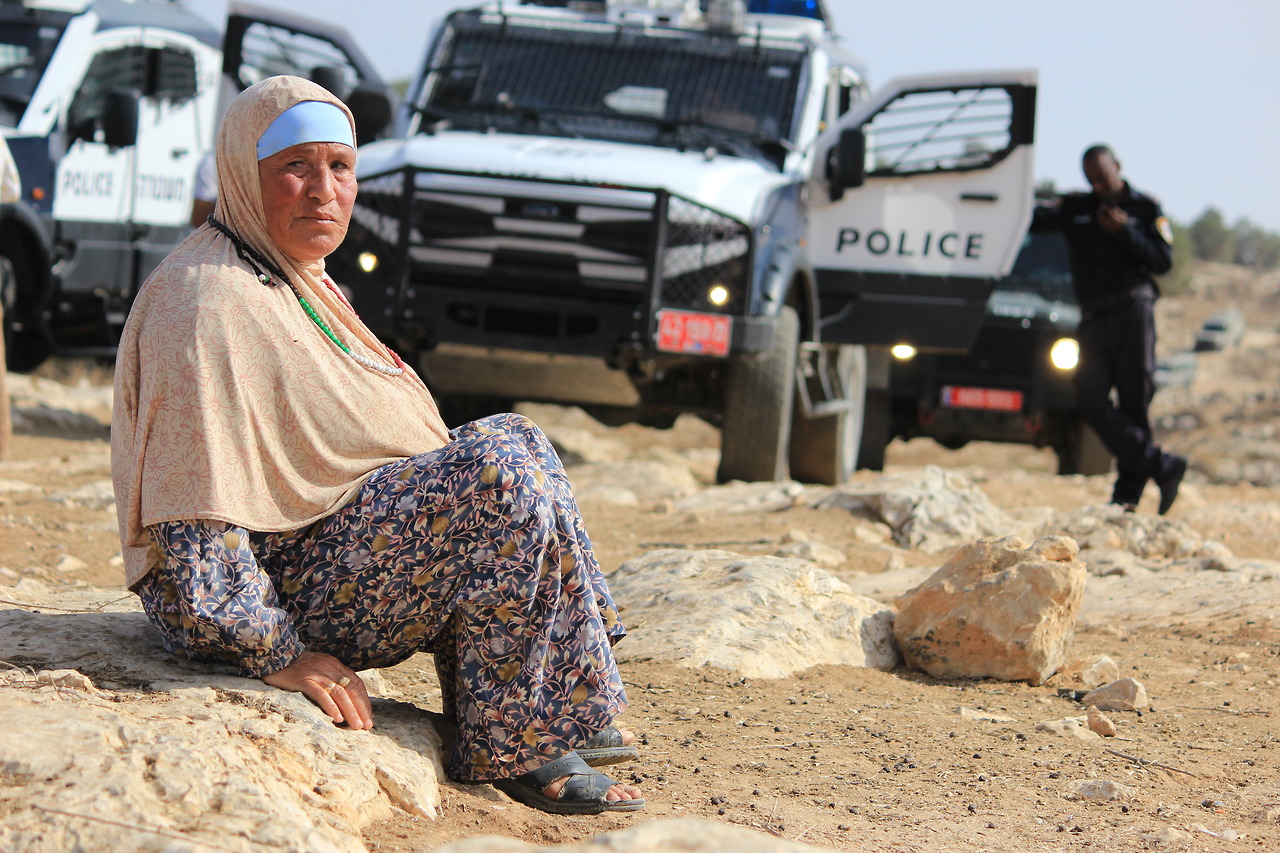 A Palestinian woman from At-Tawani with Israeli police and military vehicles in the background.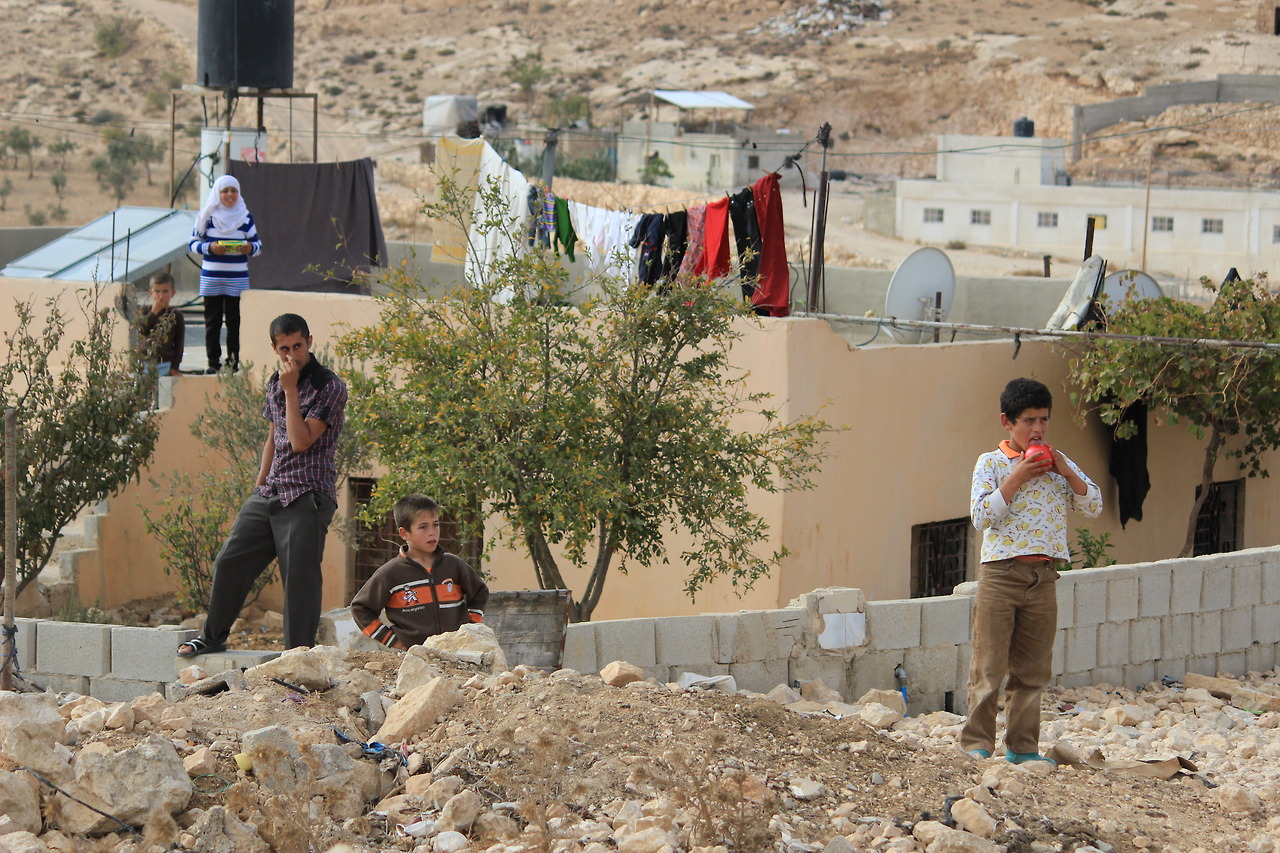 Palestinian residents of At-Tuwani look on as settlers from the nearby outpost of Havat Maon attempt to march into their town.
Havat Maon is a so-called settlement "outpost" (a nascent settlement built without official Israeli government approval) in the South Hebron Hills in the occupied West Bank. Located between the Palestinian towns of At-Tuwani and Tuba, Havat Maon is home to some of the most extreme Israeli settlers in the occupied territories.
Following press coverage of attacks by settlers from Havat Moan on Palestinian schoolchildren as they passed the outpost on their way to school, in 2004 the Israeli parliament ordered the army to provide safe passage to the students. However, the army escort frequently shows up late and sometimes doesn't take the children the entire way, so Israeli and international volunteers often escort the children instead.
On November 12, the Israeli human rights group Ta'ayush reported that Havot Maon has expanded at a "phenomenal rate" since the start of October. Havot Maon was constructed in violation of not only international law, but Israeli law as well, but nevertheless receives government services and protection from the Israeli army.
Since the start of 2013, Ta'ayush has documented 13 incidents of Palestinian property damage caused by settlers from Havot Maon, 13 violent attacks against Palestinians, and 17 cases of intimidation against Palestinians and foreign observers.
PHOTOS: Christopher Hazou/IMEU
comments powered by

Disqus