Dean Obeidallah: Comedian and Producer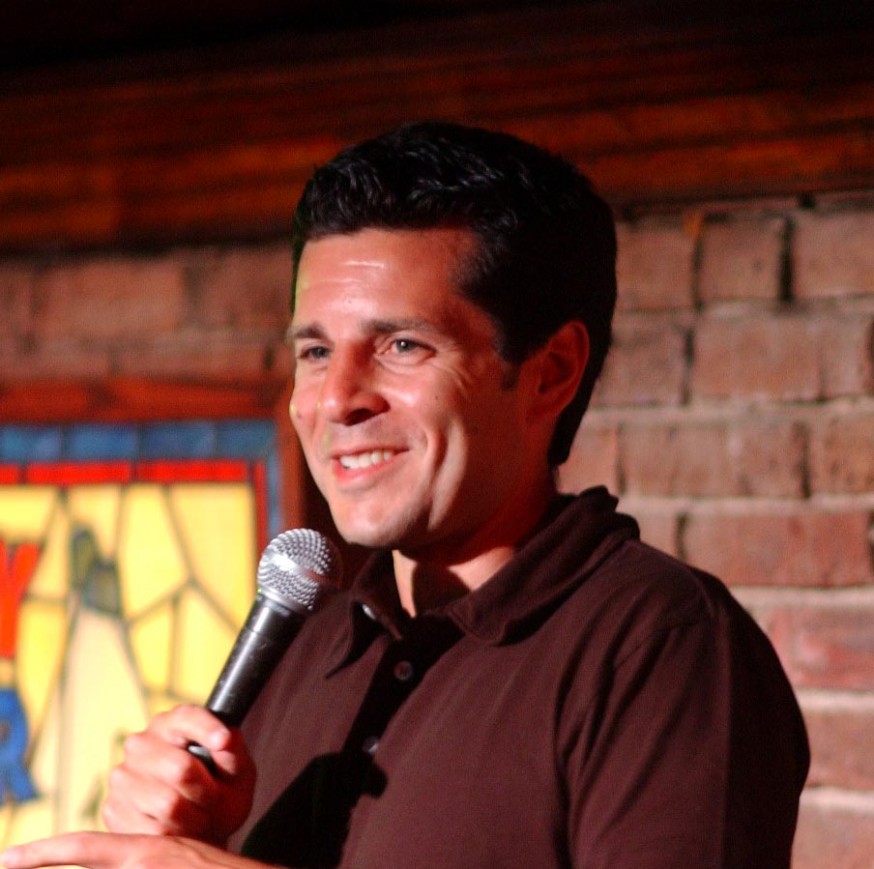 For Dean Obeidallah, comedy is about more than just making people laugh. "My comedy is very political," he says. "I try to make people think and challenge their views a little bit. But if you're not making them laugh, then you're just giving speeches."
Born in 1969 in northern New Jersey, Obeidallah originally tried his hand at being a lawyer before moving on to comedy. He spent five years in law after graduating from Fordham. "People at the firm suggested I enter the funniest lawyer contest," Obeidallah says. "I took it as a hint I should quit being a lawyer."
What started as a lark morphed into a career. Along with doing standup at top clubs in New York and across the country, Obeidallah has appeared on CNN, NBC, ABC, the Newshour with Jim Lehrer and Comedy Central, and has been a contributing writer to Saturday Night Live and the Late, Late Show.
Things changed for Obeidallah after 9/11, both in how he was seen and what direction his comedy took. "Before, I didn't really identify much as being Arab or Palestinian. It was never a big part of my life," he explains. "Six or seven years ago, no one described me like that. It was present, but it wasn't political or some burning passion."
But now things are different. Though his shows touch on American politics in general and address more than just being Arab in America, Obeidallah feels strongly about the topic. "My passion is that I'm upset with the way Arabs and Palestinians have been portrayed in the media and it offends my American notions of fairness and justice," he says. "A big part of my work is being Palestinian American and using comedy to foster an understanding of who we are. At the same time, all my material is written from an American point of view, so people can find it funny and relate to it."
It's a formula that is catching people's attention. In 2005, Obeidallah was the first winner of the Bill Hicks Spirit Award for Thought Provoking Comedy. His one man show I Come in Peace had a successful run off Broadway and at the 2006 New York Fringe Festival. Currently, Obeidallah is co-producing "The Watch List," for Comedy Central's online site, Motherload. Describing it as an "Arab-American Chappelle's Show," it's the first show that features solely Middle Eastern comics. In addition, he is working on the annual New York Arab-American Comedy Festival that runs each November and is a frequent special guest on the Axis of Evil Comedy Tour.