Jackie Salloum: Artist and Filmmaker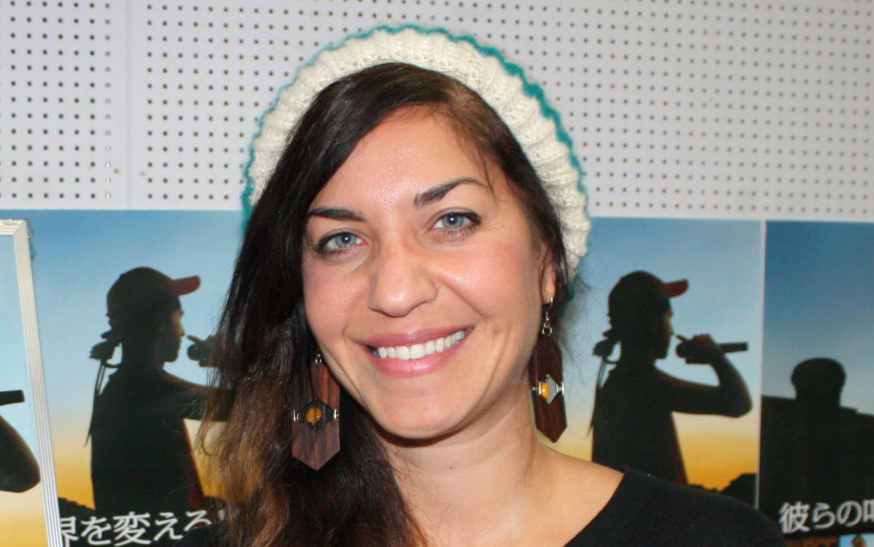 Jackie Salloum became a filmmaker almost by accident.
One day, Salloum was propelled into action after hearing an interview with Israeli artist Udi Aloni on a New York City radio station. The artist played music by a Palestinian hip hop group, named DAM, on the radio.
"I was so moved and inspired by these young voices that I wanted to do something with their music," she says.
Salloum used the song by Palestine's first known hip hop group as the basis of a music video for one of her graduate classes. It was called "Meen Erhabe" or "Who is the Terrorist?" "I watched the other students react, some with tears, and thought: 'This is really reaching them'," she says.
The young Palestinian-American artist, whose work was featured at the 2005 Sundance Film Festival, was born in Dearborn, Mich. She grew up in a traditional home, surrounded by Middle Eastern food and music. Arabic was her first language.
In 2001, Salloum moved to New York City to pursue her interest in art as a graduate student. Her early work depicted conflict in Latin America. However, when the Israeli military raided Jenin in April 2002, Salloum was galvanized into a new focus on her Palestinian roots.
After the "Meen Erhabe" video, Salloum went on to make a movie montage for her senior thesis. She named it "Planet of the Arabs", and illuminated Hollywood's widespread depictions of Arabs as villains and terrorists. Then Salloum experienced "a big shock." "Planet of the Arabs" went on to become an official selection at the 2005 Sundance Film Festival.
Her early successes inspired Salloum to create the world's first full-length feature film about Palestinian Hip-Hop. "SlingShot Hip Hop" will premiere at the 2008 Sundance Film Festival.