Khaled Al Sabawi: Entrepreneur and Geothermal Pioneer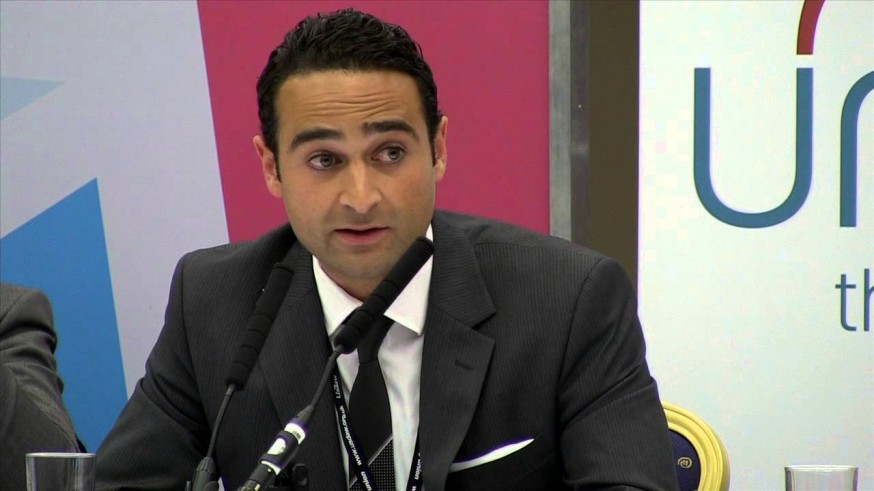 Named one of the world's top energy entrepreneurs by the Global Post, Khaled Al Sabawi is a leader in green energy and the first certified geothermal engineer in the Middle East. He is founder and president ofMENA Geothermal, a Palestinian company specializing in geothermal heating and cooling systems.
"The Palestinian people pay amongst the highest energy costs in the entire Middle East and North Africa. Energy in Palestine has become unaffordable for Palestinians," said Al Sabawi at the recent TedxRamallah conference, where he outlined his vision for how geothermal energy could pave the way to a more independent future for Palestinians. "Considering that Palestine imports 97% of its energy and is highly dependent upon Israel for supply, we have no choice but to think outside the box and look towards alternative forms of energy to meet the needs of Palestinians while at the same time building more efficiently and sustainably. "
Born in Kuwait to Palestinian refugees, Al Sabawi moved to Canada when he was three. While in high school, his father decided to move back to Gaza and open an insurance company, Ahleia Insurance Group, now one of the largest in Palestine. Al Sabawi spent school years in Canada and summers in Gaza before entering the University of Waterloo, where he graduated with honors in 2006. At Waterloo, Al Sabawi helped create "Students for Palestinian Rights," which now has affiliated branches across Canada.
"It was very powerful," recalls Al Sabawi. "I remember the professors that came from the US would say, 'we wish the US campuses were as organized as you are.'"
After Al Sabawi's family received their Canadian citizenship in the early '90s, they took an unplanned family trip to the Holy Land that changed their lives. During the trip, Khaled and his family went on a tour, and the Israeli guide rewrote history in front of his parents.
Soon after, his father decided to move to Gaza and open the insurance company. Wishing to show how to "build a community" later led Al Sabawi's father to start Union Construction and Investment (UCI) in 2005. From this project emerged the idea to bring geothermal energy to Palestine.
"The vision was really to change the culture of commercial real-estate development in Palestine. If you travel through Ramallah or Amman, for example, and you see how absolutely terrible urban planning is, you would understand the need for proper development," he says. "Palestinians pay very high energy costs and have no sources of natural energy so it was crucial that in order to build properly, we had to build sustainably."
Al Sabawi traveled to the West Bank during his last year of university and began working on energy issues that eventually inspired his work at MENA.
"The problem we face with our energy policy, the problem we face with our economy, the problem we face with our imports/exports always goes back to the occupation," Al Sabawi says.
One of the tricks to MENA's innovative success is the patented use of limestone powder, a natural waste product of Palestine's quarry and stone cutting industry. It is utilized to increase the efficiency of the company's geothermal heating and cooling systems and leads to lower installation costs.
In 2008 MENA was awarded one of the most prestigious environmental prizes in the world for implementing a geothermal heat and cooling system at the UCI Headquarters in Ramallah.
Al-Sabawi's next project is a study to determine how to install a district geothermal system for a 522 unit affordable housing project planned to be built right outside of Ramallah--a project that will have a monumentally positive impact on the environment.