Maysoon Zayid: Actor and Comedian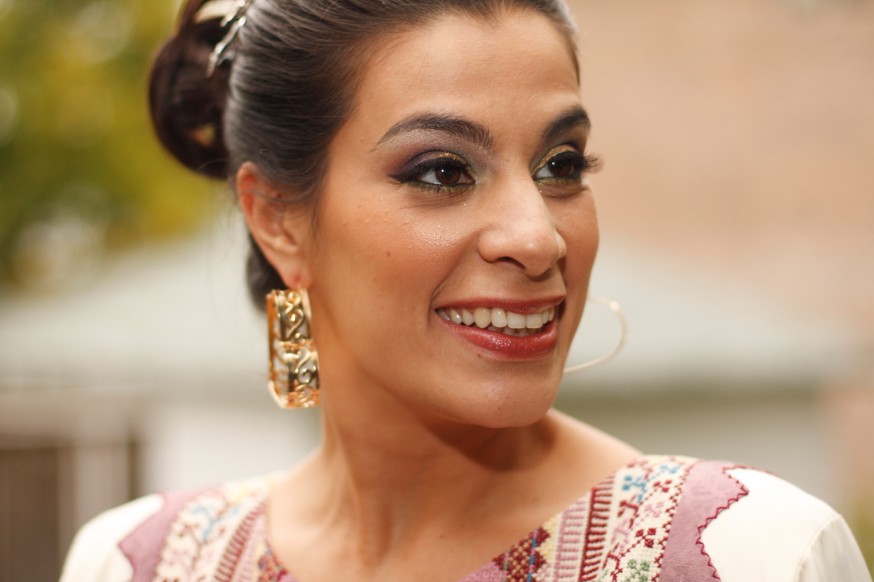 At first glance, it would not appear that Maysoon Zayid has much to laugh about. But the Palestinian-American Muslim actor-cum-comedian with cerebral palsy has been steadily making a name for herself, performing standup comedy nationwide as well as overseas.
Born in New Jersey in 1976, Zayid is a woman of firsts. She is America's first Muslim woman comedian and the first person ever to perform standup in Palestine and Jordan. "It was fabulous being in Palestine," Zayid says, "because I didn't have to give a context for my jokes. The first time I did standup was during the height of the second Intifada. When they laughed, they were so relieved. They said how good it felt to laugh."
Asked what it was like to perform in the Arab world, Zayid says, "Comedy is comedy, and the reception doesn't change that much. If people can relate to what you're saying, they laugh. I think I'm just as much an anomaly in Dheisheh refugee camp as I am in Lexington, MA."
Along with Dean Obeidallah, she founded the first Arab-American Comedy Festival in 2003. This annual event showcases established comics as well as giving new comedians their first opportunity to perform in front of a big crowd.
Zayid began her career as an actor, earning her BFA in acting from Arizona State University. She appeared on the popular soap opera As the World Turns for two years. However, she found her disability and ethnicity repeatedly limited her advancement. Zayid then turned to standup and began appearing at New York's top clubs, including Caroline's, Gotham, and Stand Up NY, where she hilariously takes on serious topics such as terrorism and the Israel-Palestine conflict.
When she is not touring solo or as a special guest on the Axis of Evil Comedy Tour, or co-hosting the radio show Fen Mejnoon with Dean and Maysoon (Crazy Art), Zayid spends three months a year in Palestine running an arts program for disabled and orphaned children in refugee camps. "Every time I go there, I'm shocked by how much worse it's gotten," she says. She helps the children use art to deal with trauma and bridge the gap between disabled and non-disabled children. Eighty percent of the funding for the camps comes from her comedy work.
Visit Maysoon Zayid's website here.