Nathalie Handal: Poet and Playwright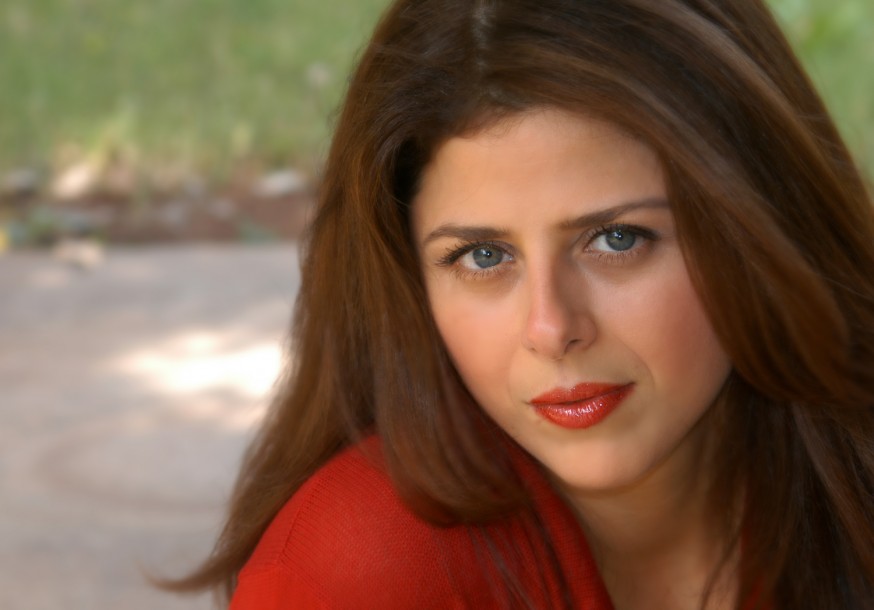 Along with being an award-winning poet, Palestinian-American Nathalie Handal is a playwright, writer, editor, literary critic and teacher - and loves all of it. "I'm passionate about everything," she says, "otherwise, why do it?"

Born in 1969, Handal has lived all over the world, including in Europe, the United States, the Caribbean, Latin America, and the Middle East. She now divides her time between New York and London. Her work has been widely published in literary journals and magazines and has been translated into twelve languages.

In 1999, Handal published her first book of poetry,The Neverfield, followed by The Lives of Rain(2005) and Love and Strange Horses (2010). She has also released two CDs of poetry, Traveling Rooms and Spell, and was the editor of The Poetry of Arab Women: A Contemporary Anthology, an Academy of American Poets Bestseller and winner of the Pen Oakland/Josephine Miles Award. In 2003, she was named one of the top ten Arab writers of note by the San Francisco Chronicle.

"I'm very much informed by the loud and silent world," Handal explains. "It's intimate, it's public. We dive into our fears and despairs. It tells us what we want to know and what we don't want to hear. Poetry is the turbulence of dream and the quiet of prophet. Poetry connects us to ourselves and to our world, that is its most powerful mystery...it is a sublime echo."

In addition, Handal has directed several plays, including Grenade by Yussef El Guindi andHi! Joan by Maysoon Zayid. Her recent plays include Between Our Lips (Blue Heron Theatre, NY), and the staged reading of The Details of Silence (Symphony Space, NY and Claudia Cassidy Theatre, Chicago sponsored by Silk Road Theatre and the City of Chicago).

She often travels to Palestine and gives readings there. "It's always amazing to go to the schools and talk to the students," Handal says. "They're so full of hope and it's so difficult to see them gradually lose it. They're being closed in by the Wall. They are wounded. One thing that keeps us alive is culture and art and the spirit that comes from it."

Handal teaches Arab Culture through Cinema, Theater, and Literature at Columbia University and is co-editing an anthology entitled, Contemporary Poetry of the Eastern World (Norton, 2007), that includes poets from East Asia, Southeast Asia, Central Asia and the Middle East. Through poetry the book tries to "rethink what East is." Her anthology,Arab American and Anglophone Arab Literature will be out in 2007.