Yousef Khanfar: Photographer and Writer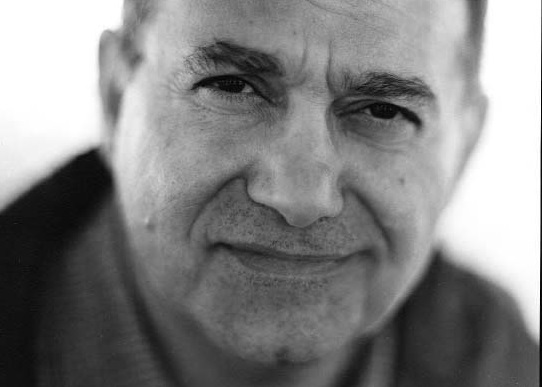 The award-winning Palestinian-American writer and photographer Yousef Khanfar is listed as one of the world's top photographers. He initially used photography to find his voice - literally.
"I did not speak when I was a little boy," Khanfar explains. "A doctor suggested I get involved in something to help me express myself. My dad had a camera, so he took me to the sand dunes of Kuwait and showed me how to photograph. At age six, it was like magic to see those pictures. My dad would look at them and say they were beautiful. After seven months, I looked at the images and said my first word, 'Beautiful.'"
Born in Kuwait in 1956, Khanfar is the son of Palestinian refugees. He moved to the U.S. at age 17. "I was spellbound by this new country of boundless energy and optimism and decided to unlock the beauty I saw around me and share it as a message to humanity," he says.
"I've always had a pen and a camera with me for it's what I am most passionate about," Khanfar says. "I have chosen to carry my camera instead of a gun and promote peace. I believe peace is a finer horse to ride than violence."
His work has been exhibited worldwide, and has appeared in several publications, includingOprah, World Literature Today, International Photo Art, Outdoor Photographer, and Photo Life. His first book, Voices of Light, published in 2000, received praise worldwide. His second book, In Search of Peace, was the winner of the 2007 IP Outstanding Book of the Year Award.
In 2003, RotoVision, a British design and photography publication, named Khanfar one of the world's top 38 photographers. In 2007, Mont Blanc and UNICEF chose him to be the artist of the year to raise funds to fight illiteracy. Khanfar also teaches workshops worldwide and engages in projects that raise funds for humanitarian causes.
Although he has traveled to Palestine only once, at the age of six, Khanfar says it is his driving force. "When you look at my art, you will see Palestine," he explains. "Being an artist, living in exile, there is not a single image from Palestine, but all of my art is Palestine."
Currently, Khanfar is working on different photography and writing projects as well as lecturing worldwide. Through his work he says he seeks "to build bridges of understanding between cultures."