Lila Abu-Lughod: Professor and author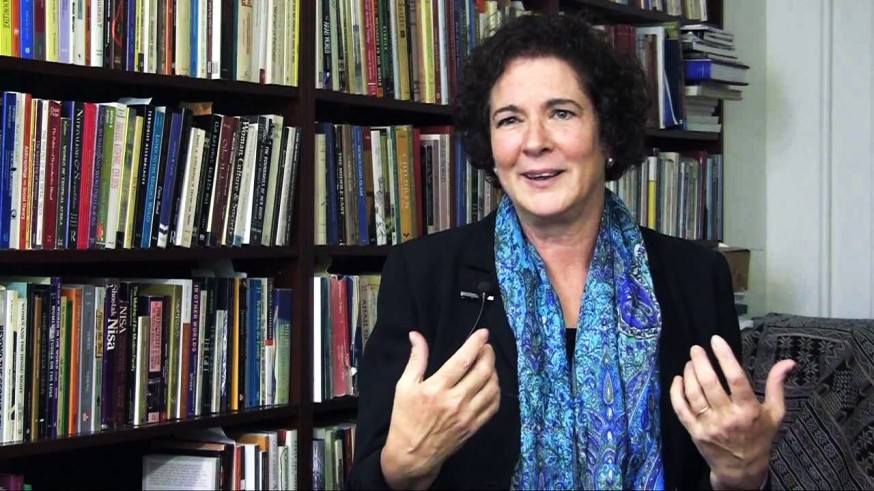 Professor Lila Abu-Lughod's most recent work is the seminal book: Nakba: Palestine, 1948, and the Claims of Memory. Edited with Ahmad H. Sa'di, it focuses on Palestinian memory and the experience of expulsion. It was published by Columbia University Press in April 2007. "Although all my own anthropological fieldwork over the last 30 years has been in Egypt, my chapter in the book is about my father's return to Palestine after 40 years," she says.
Even though her first extended visit was in 1993, Lila Abu-Lughod says, "I've lived with Palestine all my life." Born in the U.S. to the accomplished academics Ibrahim and Janet Abu-Lughod, she has followed in their footsteps, earning a Ph.D. from Harvard University in 1984, and teaching at Williams College, Princeton University, and New York University.
Currently, Abu-Lughod is a Professor of Anthropology and Women's and Gender Studies at Columbia University. She is widely recognized for her work on gender, postcolonial theory, and cultural expression and media in the Arab world.
Between 1978 and the mid-1980s, Abu-Lughod spent a total of two and a half years in Egypt living with Bedouin from the Awlad 'Ali tribe, which provided the basis for her dissertation and two books, Veiled Sentiments: Honor and Poetry in a Bedouin Society andWriting Women's Worlds. "I first chose to work with them out of some romantic fascination with the desert life," Abu-Lughod explains. "But when I got there, everything changed. I got involved in trying to understand and convey how they understood their world, especially through their poetry and storytelling. I've kept in contact with them for almost 30 years, with the amazing feeling of growing up and old together." She has authored or edited several other books, including Remaking Women: Feminism and Modernity in the Middle East and Dramas of Nationhood: The Politics of Television in Egypt.
Since 9/11 and the U.S. invasions of Afghanistan and Iraq, Abu-Lughod has been much sought after by a media and general public seeking to "understand" Muslim women. She has given numerous interviews and university presentations on the topic, attempting to provide a fuller, more nuanced view of the lives, desires, and cultures of a widely misconstrued region.
"I appreciate the fact that people want to understand more, but I am impatient with the generalizations about 'Muslim women,'" Abu-Lughod says. "I try to complicate the images; I try to challenge the sense of superiority that underlies most of the pity with which Muslim women are greeted." In recognition of her efforts, Abu-Lughod was named a 2007 Carnegie Scholar whose research topic is "Do Muslim Women Have Rights? The Ethics and Politics of Muslim Women's Rights in an International Field."