Samir Jadallah: Venture Capitalist and Mentor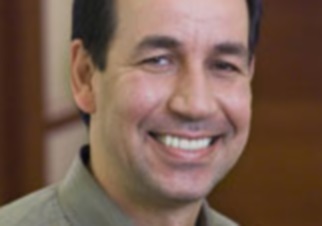 Venture capitalist and former Microsoft executive Samir Jadallah didn't stumble into a great job after graduating from Case Western University. Instead, the search held some surprising challenges. "I looked for a job for six months and found nothing," he says. Finally, a recruiter reviewed his resume and made one suggestion. "Why don't you drop the 'ir' at the end of your name and just apply as 'Sam'?" The offers started coming in almost immediately. "To their credit, Microsoft was not part of that, I applied there as 'Samir' and got an offer." It was the offer he chose to accept.
Jadallah worked at Microsoft for twelve years, where he quickly rose into the executive ranks. He was responsible for the Worldwide Enterprise Sales force, where he led international marketing and sales efforts to commercial and academic customers. He also led Microsoft's efforts in distribution, anti-piracy, Technet, and training and certification. He then served as general manager of Worldwide Business Strategy, and general manager of Corporate and Developer Support.
After Microsoft, Jadallah moved into venture capital. Today, he is a partner with Mohr Davidow Ventures in Menlo Park, CA and serves as a board member for several technology companies.
Jadallah was born in 1964 in Fort Dix, NJ, and raised in a family of hard-working immigrants from Al-Bireh, Palestine. He has visited Palestine several times. "Being Palestinian is part of my identity," he says. "We were raised in our home to care about our people, and what was happening in Palestine was an active and real part of our discussions."
Sam Jadallah now spends a lot of time mentoring young Arab-American professionals. "I think it's crucial that an individual works hard to advance themselves," he says. "But it is just as critical that those of us in the Arab-American community recognize our obligation to support young people in accomplishing their goals."
Jadallah and his wife have made giving back a priority. In 1998 they founded the Listen for Life Center at Virginian Mason hospital in Seattle. Listen for Life serves up to 10,000 people a year, helping adults and children with hearing loss issues. In 2005, Jadallah co-founded and became Chairman of the Board of the Institute for Middle East Understanding.